Researchers plan to sequence Leonardo da Vinci's DNA to reveal his true face
'We stand to gain not only greater historical knowledge of Leonardo but possibly a reconstruction of his genetic profile'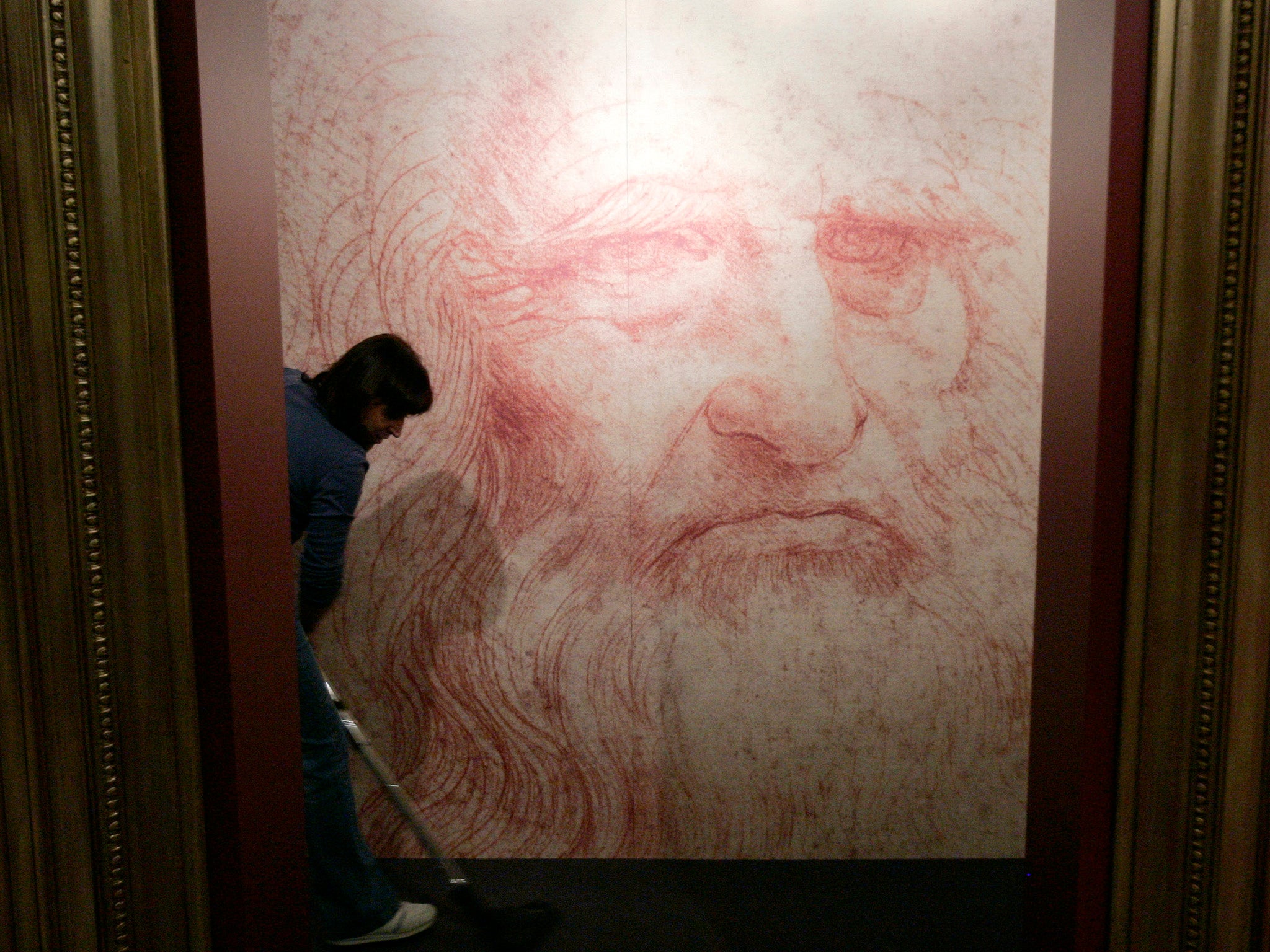 It is a 500-year-old mystery that could draw in the Queen, the Pope and the billionaire Bill Gates.
An international team of scientists are bidding to track down the real remains of Leonardo da Vinci, extract his DNA to shed new light on his character and create a model of what the great Renaissance genius would have looked like.
Cracking the real da Vinci code is expected to be difficult and some of the world's leading experts in genetics – including some who worked with the FBI to identify those killed in the 9/11 attacks – will be working on the case.
The project could see hairs taken from paintings known to be his work, the owners of some of his hand-written journals – such as Queen Elizabeth, the Vatican and Mr Gates – could be asked to submit them for fingerprint tests, and suspected living relatives will be asked to provide samples of their DNA for analysis.
Jesse Ausubel, vice-chairman of the US-based Richard Lounsbery Foundation, which has helped to create the project, said: "I think everyone in the group believes that Leonardo, who devoted himself to advancing art and science, who delighted in puzzles, and whose diverse talents and insights continue to enrich society five centuries after his passing, would welcome the initiative of this team - indeed would likely wish to lead it were he alive today."
Da Vinci, famed for the Mona Lisa and The Last Supper, is regarded as possibly the greatest-ever painter. He also designed plausible flying machines centuries before the age of flight – including a prototype helicopter – and drew incredibly intricate studies of human and animal anatomy.
But he has always been something of an enigma to historians, partly because of his own obsession with secrecy.
Announcing The Leonardo Project in the journal Human Evolution, the researchers said they hoped to mirror the success of projects to identify the remains of people like King Richard III of England and Miguel de Cervantes, the author of Don Quixote.
Leonardo da Vinci: A brush with genius
Show all 5
It is believed da Vinci, who died in 1519 at the age of 67, is buried in Amboise, France.
The French government has refused to initial request to examine his purported remains, but the researchers said they hoped the launch of such a large project – involving scientists from Italy, Spain, France, the United States and other countries – would help change their mind.
Confirming his identity would then allow scientists to test his remains to shed new light on things like what he ate – he was famously vegetarian – what diseases he may have suffered from, where he travelled to during his life and some of his personal habits.
It could also confirm stories that his mother, Caterina, who may have been a servant or possibly a slave, was originally from an area north of the Black Sea.
The team could also create a 3D model of his face, as was done with King Richard.
Leonardo da Vinci and the body beautiful
Show all 4
Brunetto Chiarelli, editor of Human Evolution, wrote in the journal that their quest to find da Vinci's DNA was "fraught with difficulty".
But he added: "Matching Leonardo's DNA to that of his family presents puzzles that are minutely specific to their history and circumstances, but the tools the investigators use are generic and broadly applicable.
"We stand to gain not only greater historical knowledge of Leonardo but possibly a reconstruction of his genetic profile, which could provide insights into other individuals with remarkable qualities.
"The last Plantagenet King of England and the author who gave us Don Quixote are two whose places in history are somewhat better documented now through recent anthropological study. Is Leonardo the next?"
The researcher said they hoped to announce their findings in 2019 on the 500th anniversary of da Vinci's death.
Join our commenting forum
Join thought-provoking conversations, follow other Independent readers and see their replies