Lord Winston criticises 'jungle' world of British fertility treatment
In his strongest attack yet on 'incompetent' IVF watchdog, professor claims profit is all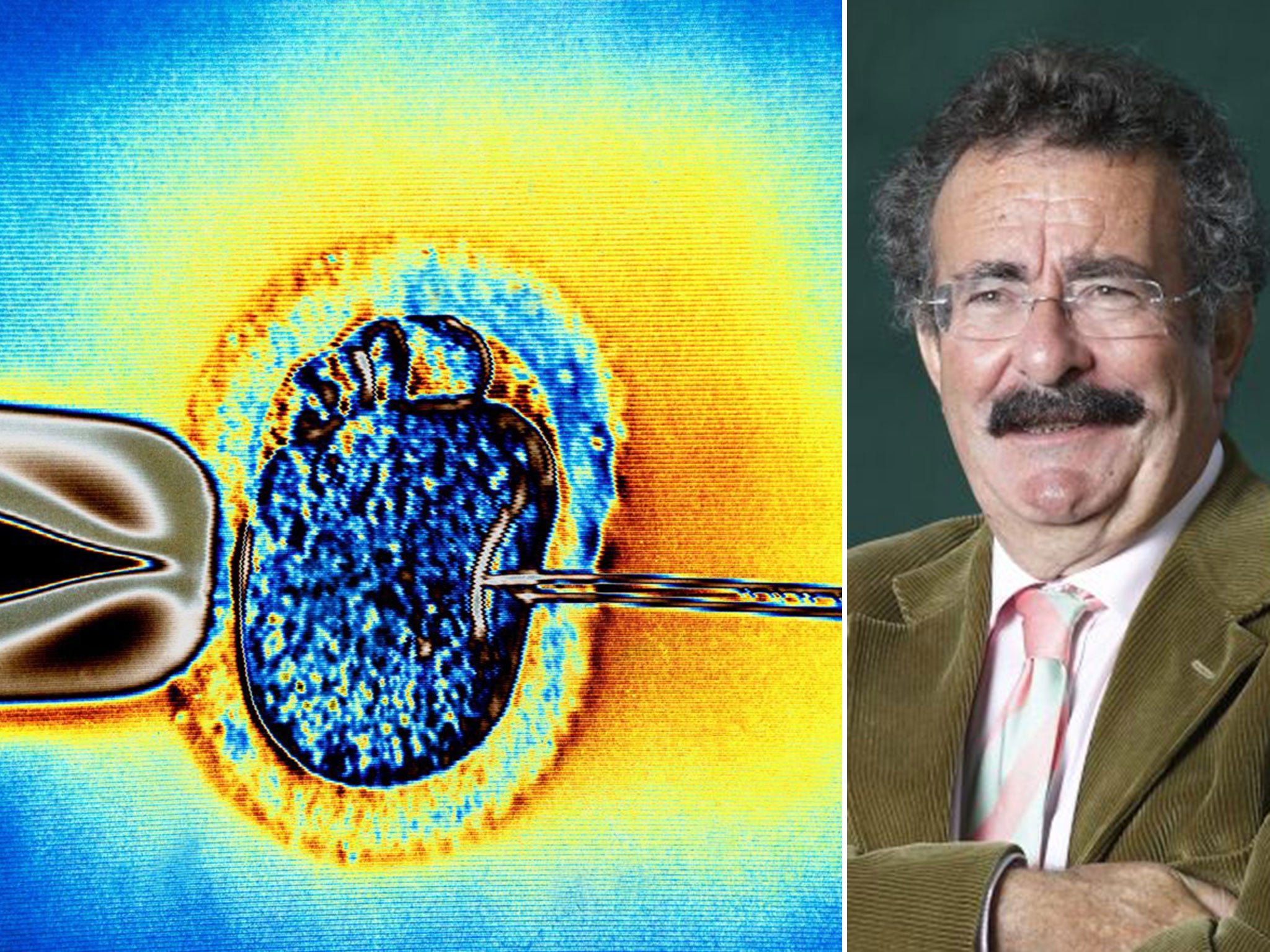 Fertility treatment in the UK is an unregulated "jungle" where anxious couples are routinely offered IVF and other methods of artificial reproduction that may actually lower rather than increase their chances of having a baby, according to Britain's leading fertility doctor.
In his strongest attack yet, Professor Robert Winston accused Britain's fertility watchdog, the Human Fertilisation and Embryology Authority (HFEA), of incompetence and criticised private fertility clinics for peddling expensive, unproven techniques.
Lord Winston, a Labour peer who helped pioneer the development of fertility medicine within the NHS, says the field is now being driven by profit, often at the expense of patients, while the HFEA has allowed it to happen.
"It's got worse. It has become more and more private and more and more commercial. IVF is being offered as a blanket treatment when there are a whole variety of other things that you could do that might be more effective," he says.
"I think [the HFEA] is not regulating the clinical treatments, which is what it should be doing. I don't think it is competent. I think it is frightened of being sued. I think it hasn't regulated the market. I think I can say the HFEA has had its day."
Lord Winston also warns against the introduction of mitochondrial transfer – which produces embryos with genetic material from three "parents" – because he fears not enough has been done to assess the risks to children born as a result.
The HFEA has undertaken an extensive consultation on mitochondrial transfer, which is designed to help women with mitochondrial defects to have children who are free of the disease. The Government is expected to give formal approval in law as early as next year.
"The idea of replacing [defective] mitochondria with mitochondria that don't have the defect is a wholly good thing to do," Lord Winston says. "The problem is that I don't believe there has been enough work done to make sure mitochondrial replacement is truly safe. There probably needs to be a great deal more research in as many animal models as possible before it's done."
Lord Winston, 73, is known to millions of television viewers from his acclaimed BBC documentaries. He has been at the forefront of fertility medicine, run from his clinic at the Hammersmith Hospital in London, and is now professor of science and society at Imperial College London where he introduces science to children from deprived backgrounds.
Although he has helped to pioneer the science of IVF, he is now deeply concerned about the drive towards genetic enhancement of embryos and the commercialisation of a sector where people can pay thousands of pounds for each treatment cycle irrespective of whether they succeed in having a baby.
"What is happening in the jungle is pretty frightening. Of course there are lots of good people doing good work and good medicine, but what is happening with infertility increasingly is that it is not being treated like a symptom," Lord Winston says.
"Nowadays, if you go in with a symptom of infertility, you automatically get IVF though there are many cheaper treatments that may be more effective."
Lord Winston was an early pioneer of prenatal genetic diagnosis (PGD), in which a single cell is taken from an early IVF embryo to analyse for chromosomal or genetic abnormalities. This has evolved into prenatal genetic screening (PGS) where the entire genome of an embryo can be scanned for potential DNA problems.
However, he believes that PGS is now being over-prescribed by some fertility clinics, and yet it can actually lower the rate of conception and live births in couples who are desperate to have a baby.
"When you do this technique, instead of improving the pregnancy rate, you reduce it by as much as 50 per cent," Lord Winston says. "So prenatal genetic screening actually decreases the pregnancy rate, but it is still being sold as a way of getting pregnant where there's been a failure. In my view that's not honest.
"I don't think it's unreasonable to use that technique experimentally provided the patient has full, informed consent. But what seems to me to be absolutely wrong is that you can charge the patient to experiment on herself or on her embryos. I think that's what's happening commercially now. This is being sold to patients, and they are desperate."
Other relatively new developments in artificial reproduction are being used without due regard to their effectiveness or safety, he says. Many clinics for instance offer an eggs freezing service, which is sold as useful for young women undergoing chemotherapy or other treatments that are likely to leave them sterile. "This is now becoming quite a big business. It's really not likely to work," Lord Winston says, quoting figures showing that the overall success rate from egg freezing is less than 10 per cent.
"That's not to say it shouldn't be done, provided it's safe. But I don't think people who are having eggs frozen realise just how low their chances of having a baby are."
How can I know if IVF will work?
Dutch researchers say they have developed a urine test which can predict if IVF treatment is likely to succeed. Researchers from Erasmus MC university hospital, Rotterdam say the test could spare many women undergoing unsuccessful treatment.
The simple test examines whether women have a specific balance of four types of bacteria in their urine which Joop Laven, professor of reproductive medicine, and Dik Kok, assistant professor of urology, believe is necessary to conceive.
Professor Laven said that a study of 80 women suggests the test is almost 100 per cent accurate, and could annually save up to €12m (£9.6m) in the Netherlands by identifying women for whom IVF would not work. There are around 17,000 treatments a year and only one in three is successful.
"We now have a kind of predictor for pregnancy, because the environment of the urine seems to reflect the inner lining of the uterus. If this test is as successful as it appears, we will be able to exclude 2,400 to 3,000 women a year from [fruitless] IVF treatment," Professor Laven said yesterday. The researchers plan a wider European trial, including two UK locations. Professor Laven said it was possible that lifestyle and dietary changes might help women achieve the urine bacteria balance to enable them to benefit from IVF.
Senay Boztas
Join our commenting forum
Join thought-provoking conversations, follow other Independent readers and see their replies