LSD is held tight by brain cells for hours on end, discover scientists
'A lot of people took LSD and similar drugs during concerts, and it would be interesting to be in the parking lot hearing people wondering when their LSD experience was going to end,' says scientist, recalling his youth at Grateful Dead concerts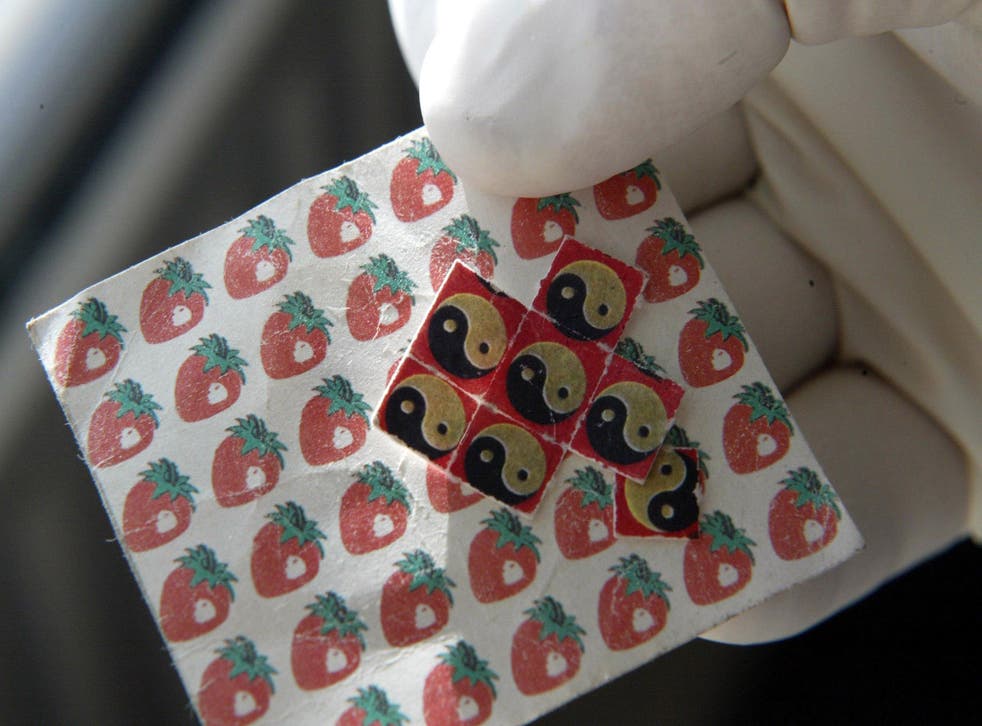 LSD is such a powerful and long-lasting drug because brain cells hold onto them so tightly they cannot escape, according to new research.
Scientists in the US used sophisticated imaging techniques to actually see what happens when LSD interacts with the brain.
They discovered the molecule wedges itself into a serotonin receptor at an unexpected angle. And then part of the receptor folds over the LSD like a lid. Serotonin is a neurotransmitter that is thought to have a significant effect on mood.
The study's findings explain why LSD's effects can still be felt for 12 hours or longer after the drug was taken even if there is none left in the user's bloodstream.
The 'acid trip' only ends when the body starts to react to this unusual stimulus by sucking the receptor into the cell, where it and the LSD are degraded or disassembled for recycling.
One of the researchers Professor Bryan Roth, a pharmacologist at North Carolina University, said: "When I was younger, and The Grateful Dead was still around, I would occasionally go to Grateful Dead concerts.
"A lot of people took LSD and similar drugs during concerts, and it would be interesting to be in the parking lot hearing people wondering when their LSD experience was going to end.
"A lot of people who take the drug are not aware of just how long it lasts."
The scientists were able to make crystallography images of an LSD molecule attached to the serotonin receptor.
"Once LSD gets in the receptor, a lid comes over the LSD, so it's basically trapped in the receptor and can't get out," Professor Roth said.
"LSD takes a really long time to get on the receptor, and then once it gets on, it doesn't get off."
When cells with mutant receptors that had "floppier lids" were exposed to LSD, the drug was able to bind with the cell more quickly but also stopped doing so more quickly.
Professor Roth stressed they "do not advocate using LSD".
"It is potentially very dangerous. But it could have potential medicinal uses, some of which were reported in the medical literature decades ago," he said.
"Now that we've solved the structure of LSD bound to a receptor, we are learning what makes it so potent."
World's 10 deadliest street drugs

Show all 10
Previously Professor Roth was a psychiatrist specialising in schizophrenia and his patients would occasionally say their first episode had occurred while taking the drug.
"They were never the same again," he said.
"Although this is rare, it has been reported. People also report flashbacks and LSD is an extremely potent drug.
"So for those reasons, along with its potential as part of therapeutic treatment, LSD is scientifically interesting."
Details of the study were published in the journal Cell.
Join our new commenting forum
Join thought-provoking conversations, follow other Independent readers and see their replies