Humans will be on Mars within 20 years, British astronaut Tim Peake says
'We are entering this new era of space exploration which is very, very exciting'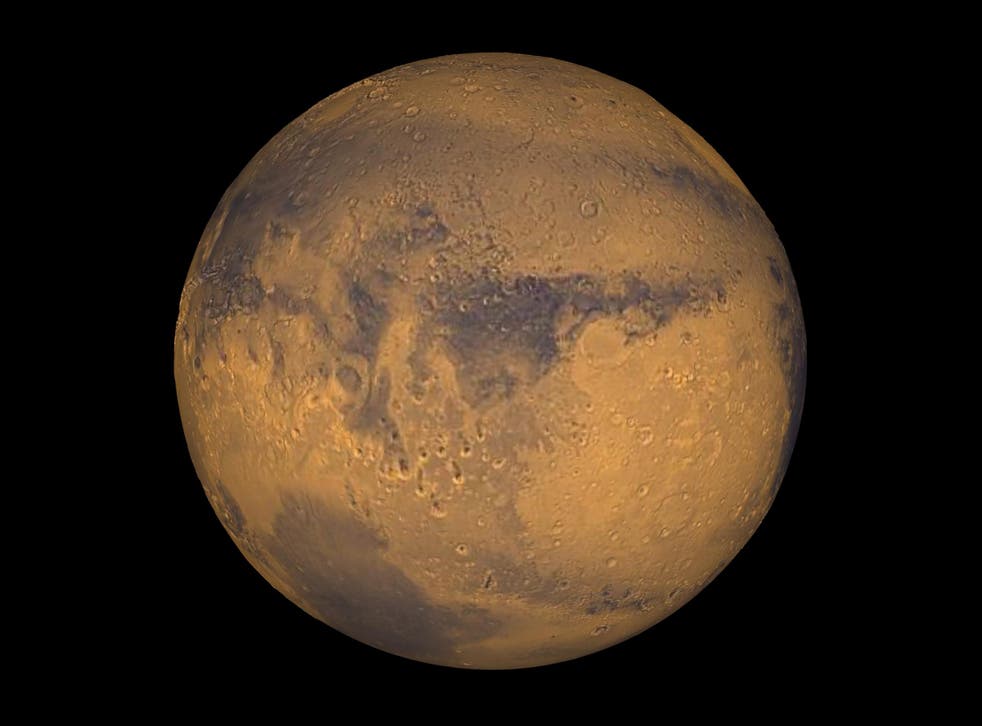 Humans could be exploring Mars within the next 20 years thanks to commercial space flight entrepreneurs like Elon Musk, British astronaut Tim Peake has said.
The successful launch of the Falcon Heavy rocket by Mr Musk's SpaceX firm earlier this month marked a new era of space exploration which is "very, very exciting", according to Major Peake.
He said government space agencies had estimated humans would land on Mars in the late 2030s, but that commercial space flight "could bring that date forward".
The astronaut also believes the Deep Space Gateway, a space station project by multiple agencies from which manned missions to Mars could be launched, will be key to the future of human exploration in space.
"We are entering this new era of space exploration which is very, very exciting," said Major Peake, who completed his mission on the International Space Station in 2016.
"The Deep Space Gateway will probably start to be built in 2022.
"That's what I'm really looking forward to because that paves the way for both lunar landings and, because of the orbit it [will be] in, that paves the way for [a] Mars transportation system.
"Humans on Mars – I think will be late 2030s. That's what the government space agencies and the International Space Exploration Group are working towards."
But, Major Peake, who was speaking at an event to raise money for charity Aerobility, said those pioneering commercial space flight such as Mr Musk could reduce the wait for the first human on Mars.
The entrepreneur's Falcon Heavy became the most powerful rocket currently in operation after it completed a successful test flight earlier this month, from Cape Canaveral in Florida.
Mr Musk chose to load his own Tesla sports car, complete with a dummy in the driver's seat, on to the rocket and send it into space as part of the launch.
The most incredible space images of Earth

Show all 30
"What could throw a big bowling ball through all that is commercial space flight," Major Peake added.
"We have seen the ambitions of people like Elon Musk, there are several other companies that also have ambitions to send people to Mars.
"I think that we will end up working very closely with these companies in public-private partnerships when we eventually go to Mars.
"It could be that some of those programmes bring that date forward. But, late 2030s would be a realistic time frame."
Additional reporting by Associated Press
Register for free to continue reading
Registration is a free and easy way to support our truly independent journalism
By registering, you will also enjoy limited access to Premium articles, exclusive newsletters, commenting, and virtual events with our leading journalists
Already have an account? sign in
Register for free to continue reading
Registration is a free and easy way to support our truly independent journalism
By registering, you will also enjoy limited access to Premium articles, exclusive newsletters, commenting, and virtual events with our leading journalists
Already have an account? sign in
Join our new commenting forum
Join thought-provoking conversations, follow other Independent readers and see their replies