Medical ethicist: Ban on sex selection of IVF embryos is not justified
There is no reason to expect harm to society at large from lifting the ban, report says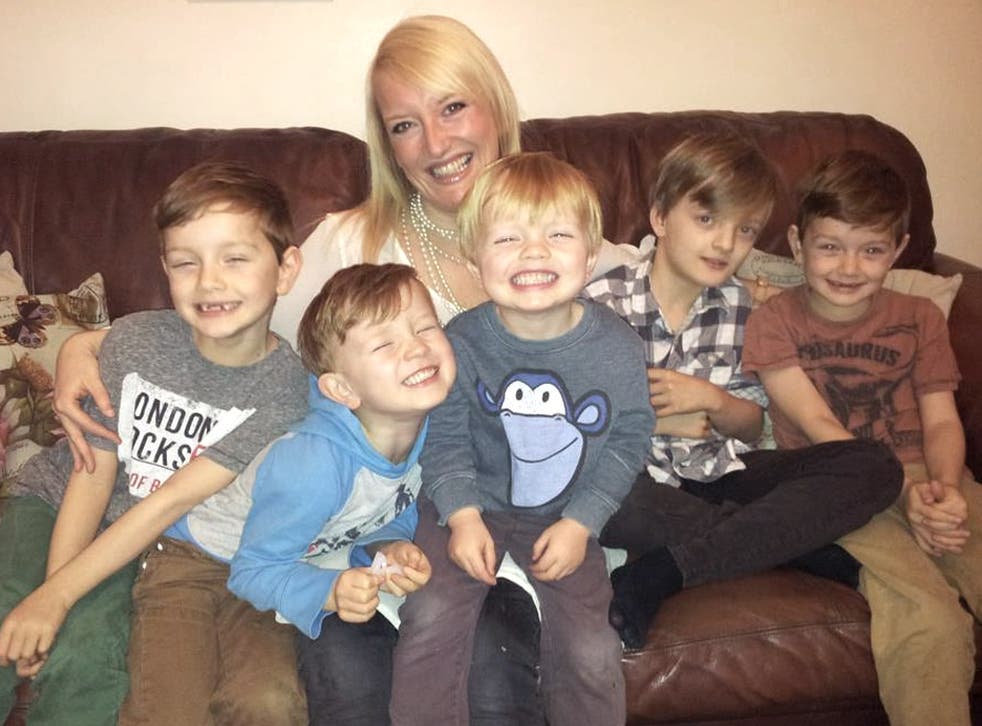 The current ban on parents selecting the sex of their unborn babies is not ethically justifiable according to a review of the arguments for and against "gender selection" of IVF embryos.
A leading medical ethicist said there is no evidence that the sex selection of embryos will harm children born from the procedure. He added that there was little risk of the technique leading to a major imbalance of the sexes within the wider population.
One of the review's authors, Stephen Wilkinson, professor of bioethics at Lancaster University, said there was nothing inherently wrong in allowing parents to use the latest reproductive technology to "balance" their families with either sons or daughters.
"We examined the ethics of gender preference and sex-selection techniques in the British context and found no reason to expect harm to future children or the wider society if these techniques were made available for 'social' reasons within our regulated fertility treatment sector," Professor Wilkinson said.
"People who would prefer their new baby to be of a particular sex often have their own very personal reasons for this, to do with their family's particular circumstances or history. We didn't find any ethical arguments sufficient to justify a blanket ban on these people seeking sex selection," he said.
In Britain, people are allowed to choose the sex of their IVF babies only if there is a good medical reason, for instance if there is a risk of a sex-related genetic defect such as Duchenne muscular dystrophy, which affects only boys.
However, there are anecdotal reports of Britons travelling to other countries, such as the United States or India, for either pre-natal genetic diagnosis – where gender is determined before an IVF embryo is implanted into the womb – or abortions based on the gender of a foetus following an ultrasound scan during pregnancy.
The Human Fertilisation and Embryology Authority (HFEA), which licenses fertility clinics in the UK, has ruled several times over the past 20 years that sex selection should not be allowed for "social" reasons, arguing that it is not in the best interests of either society or the child.
Its last review, published in 2002, the HFEA said: "Public opposition to sex selection for non-medical reasons was clear and consistent…. There was also substantial public concern about the welfare of the children born as a result of sex selection when this is carried out for non-medical reasons."
In 2008, the amended Human Fertilisation and Embryology Act reflected the public mood by specifically outlawing any gender selection of IVF embryos merely for social reasons.
However, Professor Wilkinson and his co-author Eve Garrard, who wrote their report while at Keele University, said there are strong arguments in favour of allowing parents to choose to have either sons or daughters, and not only if they already have a number of children of one sex.
"Sometimes individual parents strongly want to have the kind of relationship they feel will only be possible with a child of one sex rather than another. This is not necessarily because children of that sex are felt to be more important, but simply in recognition of the fact that the sexes differ and may offer different possible kinds of parent-child relationships," they said.
"These parental feelings may be very strong indeed: women who already have several sons and very much want a daughter may express their feelings in terms of an overwhelming desire for a girl and for a mother-daughter relationship different from that which is possible with their sons, much-loved though they are."
Advances in IVF technology have made it easier and cheaper to select the sex of an embryo before womb implantation, which has led an increasing number of people to seek IVF as a way of either balancing their existing families or to have only sons or daughters.
In some countries, notably China and India, the widespread use of pregnancy ultrasounds has led to the selective abortion of female foetuses.
This, and the practice of female infanticide, has led to what the Cambridge economist Amartya Sen has called the "the missing women" – the estimated 100 million female babies who were never born because of gender selection.
In some Chinese provinces, for instance, there are more than 130 boys under five years of age for every 100 girls. Similar sex ratios are also seen in parts of India, making it difficult for young heterosexual men to find lifetime partners.
Professor Wilkinson, however, believes this "bad consequence" of wide-scale gender selection should not be used to justify the ban in Britain.
"Such evidence as there is suggests that unfettered sex selection wouldn't in fact lead to a skewed population in the UK, even though it has done so in some other countries," he said.
"But the UK is not such a culture, and so the bad effects which a sex-selection policy might have or has had elsewhere needn't happen here. Bad effects from the policy elsewhere aren't enough to show it should be banned here," he added.
Professor Wilkinson denied that this would mean double standards, with one set of rules for Britain and another set of rules for other countries. "I don't think it's double standards because you are upholding the same standards in that you are asking whether there is a bad consequence to the policy of gender selection," he said.
"The less sexist society is, the more acceptable sex selection is likely to be," he added.
Case study: I'd have paid for gender selection in the UK as I wanted a girl so much
Michelle Priestley from Bedford, a mother of five boys, had tried for years for a baby girl yet was forbidden by the current UK law banning IVF gender selection before pregnancy except for medial reasons.
"Had it been made available I would definitely have paid for treatment in the UK." the 42-year-old said yesterday.
After appearing in a 2010 Channel 4 documentary 8 Boys and Wanting a Girl which focused on IVF gender selection, Mrs Priestley said she received over 100 messages of support from other couples in a similar situation.
The stay-at-home mother, who is married to a fireman, said "I personally know 10 couples who are looking for balance in their family, and live with the constant pining for a daughter."
Mrs Priestley said she believed that her strong longings for a son were far from unique.
"It is very normal to have this desire. I believe in the freedom of choice and opportunity to select the gender of your child."
She said that being denied this opportunity under UK law often leaves her, and her family, with feelings of disappointment and sometimes even guilt.
"Had it [IVF gender selection] been made available I probably wouldn't have had five children. I would have stopped."
Whilst other couples can afford to travel abroad, to the United States or Spain where gender selection IVF treatments are legal, the estimated £30,000 cost of travelling to New York for treatment is simply beyond the budget of families like the Priestleys.
"I would have gone abroad in a second; I would have saved up and gone."
However, travel costs alone, and the logistics of taking a family of five children abroad for an extended period, meant that for Mrs Priestley "this was simply not an option". She claims that this represents a "double standard" in UK law, which allows the rich to get round regulations imposed on everyone else.
Gender selection methods
The "natural" method
Several folklore recipes exist for selecting boys over girls or vice versa. They range from increasing the calorie intake around the time of conception to boost the chances of a boy (limited evidence) to changing the position of sexual intercourse (no evidence).
Sperm sorting
Sperm carry either the male "Y" chromosome or the female-determining "X" chromosome. It is possible to sort sperm based on this structural difference using high-speed cell sorters and fluorescent dye. However, this would only increase the chances of choosing the right sperm for IVF.
Pre-natal genetics
Single cells taken from an early IVF embryo can be taken and tested for their sex chromosomes. This is the standard method of determining the sex of embryos for medical reasons and is practically error-free.
Ultrasound and abortion
Ultrasound images taken after 20 weeks of pregnancy can usually determine the sex of the fetus. In some countries this is widely misused to abort mainly female fetuses. Although the practice is illegal, it is the cheapest way of ensuring that women do not give birth to a baby of the "wrong" sex.
Infanticide
This is probably the oldest and most distressing way of selecting the gender of babies.
Join our new commenting forum
Join thought-provoking conversations, follow other Independent readers and see their replies