Landmark Milgram experiments on obedience recreated in Poland, with similarly horrifying conclusion
The research concluded that the world had changed little since the original work, done in the shadow of Nazi Germany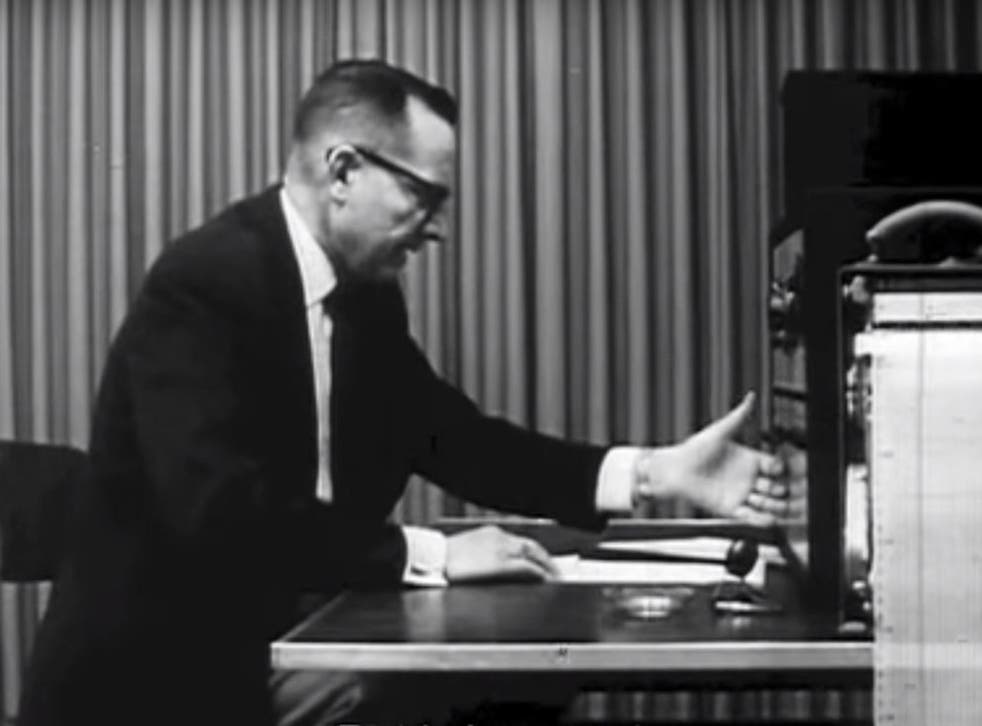 People are happily willing to deal potentially fatal electric shocks to people, a new study has found.
The new study finds that people are still horrifyingly obedient to authority, even when they think that they are doing something very wrong.
Around 50 years ago, scientists including Stanley Milgram ran an experiment to test how willing people would be to deliver electric shocks to people if they were encouraged to do so. Though no electric shocks were actually delivered, subjects were told that they were – and heard people scream as they believed they were dealing out potentially deadly shocks.
Science news in pictures

Show all 20
The Milgram experiment would go on to be defining statement of human's willingness to go to extremes under direction from authority, carrying out commands even when they caused harm or even death.
Now, social psychologists have recreated those experiments and found that people are similarly obedient.
"Upon learning about Milgram's experiments, a vast majority of people claim that 'I would never behave in such a manner,' says Tomasz Grzyb, a social psychologist involved in the research. "Our study has, yet again, illustrated the tremendous power of the situation the subjects are confronted with and how easily they can agree to things which they find unpleasant."
The research was conducted by psychologists from SWPS University of Social Sciences and Humanities in Poland and published in the journal Social Psychological and Personality Science. The scientists say they were keen to see how the results would look if they happened in Central Europe.
"Our objective was to examine how high a level of obedience we would encounter among residents of Poland," write the authors. "It should be emphasised that tests in the Milgram paradigm have never been conducted in Central Europe. The unique history of the countries in the region made the issue of obedience towards authority seem exceptionally interesting to us."
The scientists didn't recreate the original Milgram experiment in full, in part because of ethical constraints that permit them from undertaking some of the horrifying parts of the earlier work. But they created a similar environment, simply using lower apparent levels of shock to test the participants' obedience.
They recruited 80 participants, equally made up of men and women, aged between 18 and 69. They were each given up to 10 buttons to press, and were told that each of them corresponded with a higher shock level.
The level of obedience among the participants was similarly high to that of the original studies, the researchers found.
Some 90 per cent of the people involved were wiling to go all the way up to the highest level of shock, the researchers found. That was limited somewhat when people thought they were shocking a woman, though the researchers caution that the sample size is too small to say definitively.
The researchers said that the findings document that society does not appear to have changed much, despite the original study happening in the shadow of Nazi Germany and the Second World War. "Half a century after Milgram's original research into obedience to authority, a striking majority of subjects are still willing to electrocute a helpless individual," said Mr Grzyb.
Register for free to continue reading
Registration is a free and easy way to support our truly independent journalism
By registering, you will also enjoy limited access to Premium articles, exclusive newsletters, commenting, and virtual events with our leading journalists
Already have an account? sign in
Register for free to continue reading
Registration is a free and easy way to support our truly independent journalism
By registering, you will also enjoy limited access to Premium articles, exclusive newsletters, commenting, and virtual events with our leading journalists
Already have an account? sign in
Join our new commenting forum
Join thought-provoking conversations, follow other Independent readers and see their replies