Monkeys learn regional accents, study finds
'It's like with humans – when you move to a new place you accommodate new accents'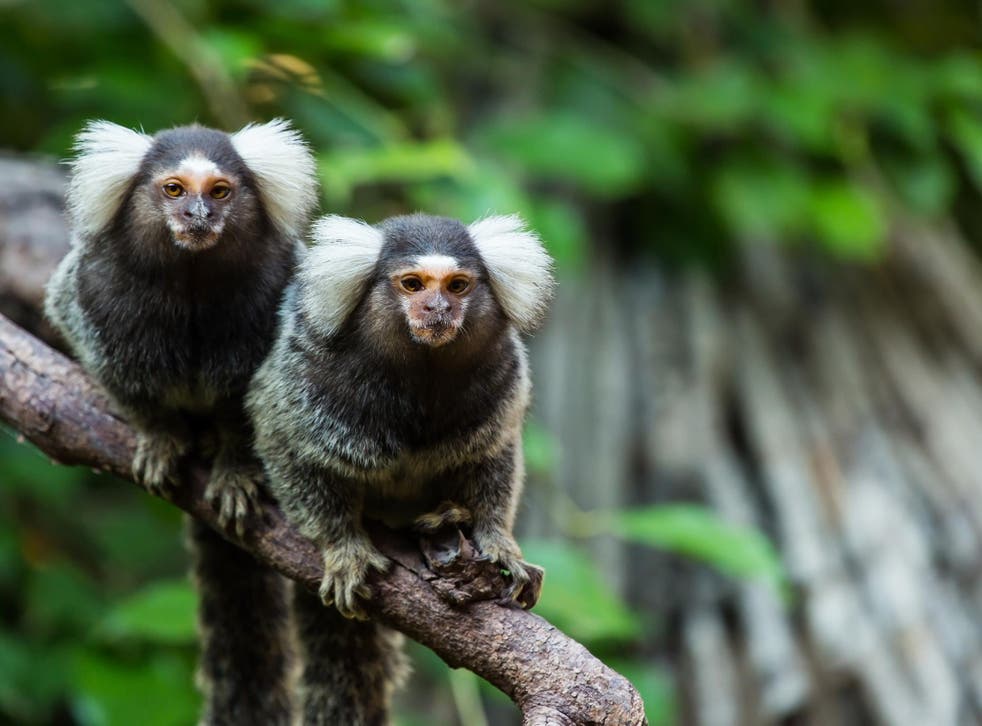 Marmoset monkeys rapidly adapt their dialects when they move to new territories – changing their "accents" in just a few weeks, a new study shows.
Adapting their calls could be a way to signal their interest in the new group and increase the chance of meeting a partner, according to the paper published in Plos One.
Like humans, marmosets raise their offspring with the help of the entire group, which could be another reason why they need "language skills", according to scientists from the University of Zurich.
Senior author Dr Judith Burkart told The Independent: "It's rather like what you in England call accents. All the calls are high pitched so for the human ear it's hard to hear these differences but using acoustic analysis we could locate these calls to distinct areas.
"The ear of the marmoset is much more in tune to these calls so the differences are clearly audible to them."
Wildlife Photographer of the Year 2019: The Winners

Show all 15
Scientists already knew marmoset calls varied from one region to the next but they didn't know why. They thought it could be caused by genetic differences, environmental factors or learnt through social learning.
To answer this, they analysed the calls of common marmosets – which normally travel around in groups of between three and 15 individuals – before and after they moved to a new colony.
They looked at captive marmosets in three colonies in Spain, Italy and Switzerland. Each group did not have direct contact with the new group but they still adapted their calls in as little as a few weeks.
"We could clearly show that the dialects of common marmosets are learned socially," said the first author of the study, Yvonne Zurcher, from the University of Zurich.
"If their dialects were genetically determined, moving to a new place wouldn't cause any change in calls. The changes can't be explained by differences in the environment either," she said.
Marmoset males remain in their group until they are adults at which point they leave to find breeding females. One of their defining social behaviours is their cooperative breeding and infant care systems with siblings and offspring caring for young ones.
Dr Burkart said: "It's like with humans – when you move to a new place you accommodate new accents. If you want to demarcate difference you differentiate your accent more.
"We call this 'crowd vocal learning'. It's amazing because you would think the social contact is really important but it wasn't.
"The monkeys that moved to the new environment changed their dialect more but it is likely that the original group did too."
Scientists say the study shows the common marmoset is an important model system to understand the origins of language.
"The function was there already and this is something that language could build on," Dr Burkart said.
Next researchers want to look at how accents change when monkeys socially interact.
Join our new commenting forum
Join thought-provoking conversations, follow other Independent readers and see their replies