Nasa releases statement about claims bizarre International Space Station leak was done on purpose
Russian media have suggested a hole might have been made intentionally by astronauts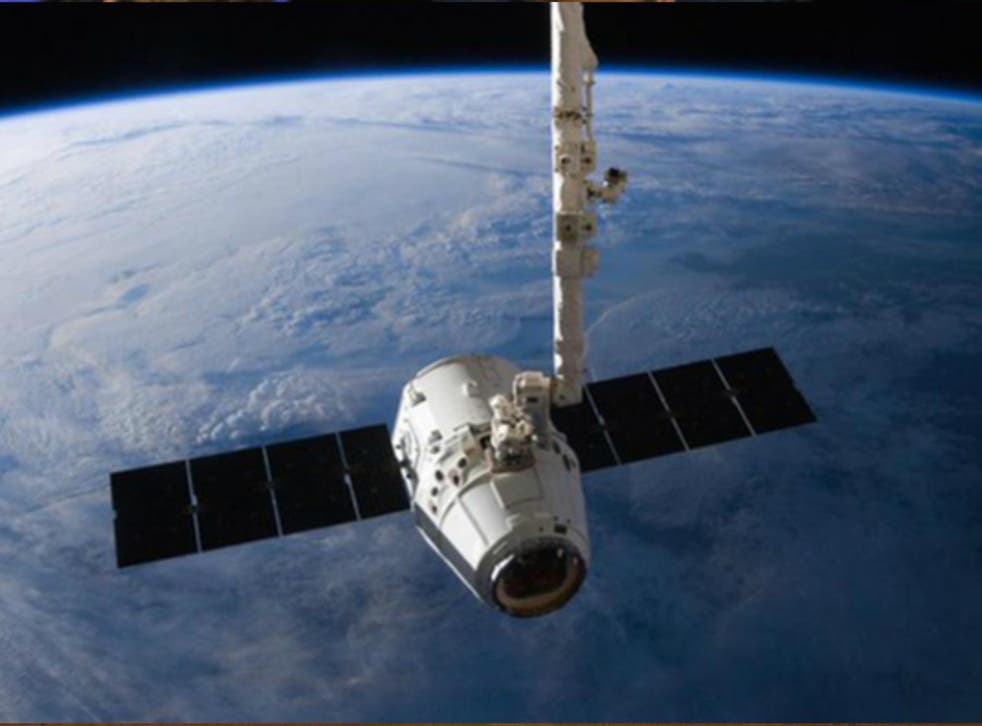 Nasa has been forced to try and clarify the details of a leak on the International Space Station amid reports that it was made on purpose.
The Russian space agency has been clear that it believes that the hole in the space station that caused the leak was not a "manufacturing defect". But Nasa said that while that is true, it did not necessarily mean that it had been done on purpose, as some local reports had suggested.
It came amid conspiracy theories reported in Russian media that a Nasa astronaut had intentionally made the hole. Some reported it had been done to trigger an emergency alert on board the space station and allow the crew to come down for free – without that alert, Nasa would have to pay the Russian space agency.
Nasa's most stunning pictures of space

Show all 30
At the end of August, both Roscosmos and Nasa scrambled to fix the leak that had been found inside the space station. The hole meant that air from inside the lab was leaking out into space, and potentially threatening the safety of those on board.
The hole has now been fixed by the crew. But the entire episode remains completely mysterious, as both space agencies scramble to find out how the apparently drilled hole could have been made in the outside of the space station.
Nasa has refused to announce any of the findings of those investigations so far. But it released the statement after reports in Russia that the hole had been drilled on purpose, since it was not a "manufacturing defect".
"Russian media recently reported that General Director Rogozin said the hole was not a manufacturing defect. Ruling out a manufacturing defect indicates that this is an isolated issue which does not categorically affect future production," it wrote.
"This conclusion does not necessarily mean the hole was created intentionally or with mal-intent. NASA and Roscosmos are both investigating the incident to determine the cause. The International Space Station Program is tentatively planning a spacewalk in November to gather more information."
Nasa also said that one of its astronauts as well as Russian Cosmonaut will be heading to the International Space Station in October. During that launch, Nasa's Administrator Jim Bridenstine will speak with Mr Rogozin, in their first in-person meeting, during which the leak will presumably be discussed.
Join our new commenting forum
Join thought-provoking conversations, follow other Independent readers and see their replies