Nasa release stunning new image of Jupiter megastorm
The Great Red Spot is around 25,000 miles wide
Will Worley
Monday 16 January 2017 02:53 Comments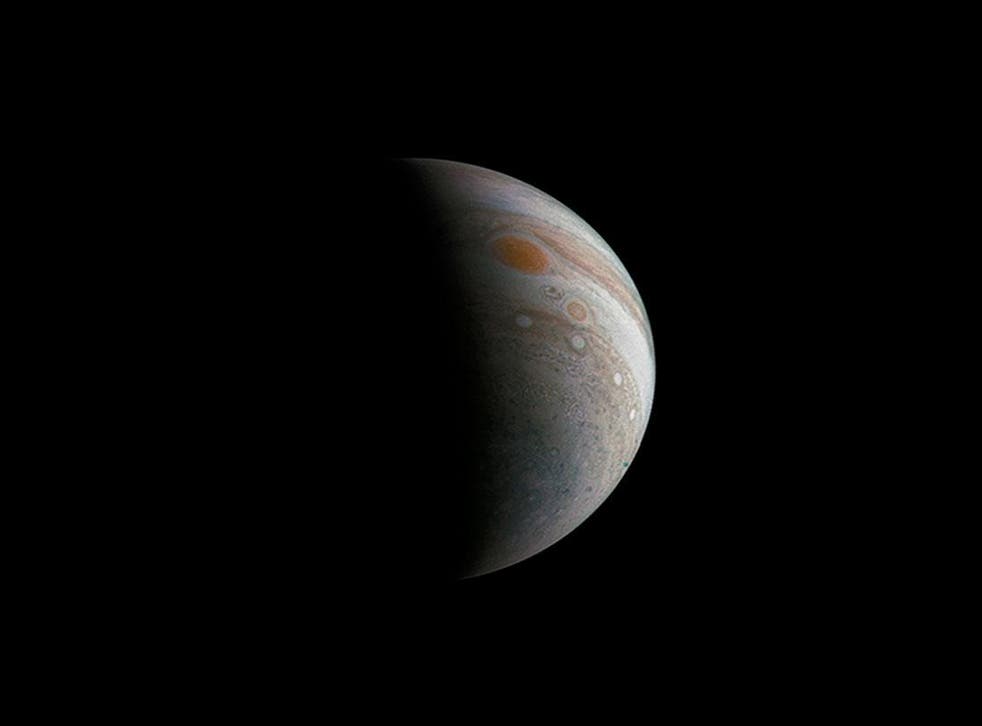 Jupiter's 'Great Red Spot' has been pictured in a dramatic new image.
The megastorm has been going for several centuries and is much larger than the Earth.
Also visible in the photo are the 'String of Pearls', a series of three smaller storms in the southern hemisphere of the planet.
SpaceX successfully launches unmanned rocket into orbit
But while the image could pass for a photograph, it was actually created by citizen scientist Roman Tkachenko.
He processed raw data from the JunoCam instrument on the June spacecraft, which is orbiting the planet, to make the picture.
The publicly available data – which can be found here – was collected by Juno as it made its third close flyby of Jupiter.
However, the craft was still 285,100 miles from the planet when the data was collected – giving some idea of the scale of Jupiter. The closest Juno can get to its target is 3,100 miles.
Science news in pictures

Show all 20
The planet, fifth from the Sun and the largest in the solar system, has the volume of 1,321 Earths and its radius is equivalent to more than 11,000 Earths.
The Great Red Spot, a symptom of Jupiter's turbulent atmosphere, is around 25,000 miles wide.
Register for free to continue reading
Registration is a free and easy way to support our truly independent journalism
By registering, you will also enjoy limited access to Premium articles, exclusive newsletters, commenting, and virtual events with our leading journalists
Already have an account? sign in
Join our new commenting forum
Join thought-provoking conversations, follow other Independent readers and see their replies