Nasa Mars announcment: What is the significance of the space agency actually finding liquid water on the Red Planet?
Nasa has said it has solved a "Mars mystery"
Kashmira Gander
Sunday 27 September 2015 16:52 Comments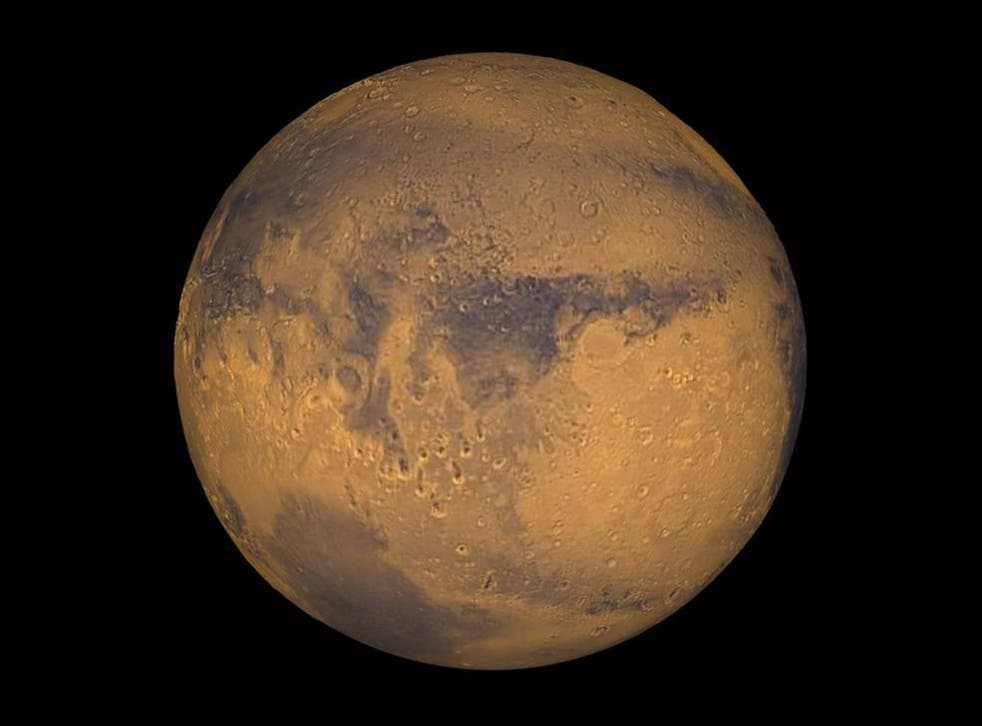 Nasa is set to make a "major" announcement about Mars, sparking speculation that the space agency may have found liquid water on the Red Planet.
In a statement entitled "Mars Mystery Solved", the organisation has it will unveil its findings from its on-going exploration of the planet during a news briefing to be broadcast live on its website at 11:30am EDT (4:30pm GMT+1).
Mars mystery solved? Find out Monday at 11:30am ET at a live briefing on NASA TV: http://t.co/YYpCP6fv3Y Q? #askNASA pic.twitter.com/Bm35D6DZho
The event has been given further gravitas by the presence of some of the agency's most senior figures, including the director of planetary science Jim Green, and Michael Meyer, the lead scientist for the Mars Exploration Programme.
Fuelling conjecture that the announcement will relate to water on Mars, Lujendra Ojha, a PhD candidate from the Georgia Institute of Technology in Atlanta, will also speak. Mr Ojha previously made headlines after he co-authored a 2011 study on potential Martian water activity as an undergraduate student.
So, what is the significance of water being found on Mars?
What do we know about water on Mars?
Earlier this year, Nasa's Curiosity Mars rover found liquid water near the planet's surface. The discovery dispelled the previous belief that its conditions were too cold and inhospitable for unfrozen water. However, scientists believe a type of salt in the planet's soil has allowed liquid water to form lower than freezing point.
What is the significance of liquid water?
Scientists are already aware of the presence of frozen water at the poles and belt glaciers of Mars.
Nasa finds flowing water on Mars - in pictures

Show all 7
However, the discovery of liquid water could lead scientists to larger streams, which in turn could sustain life.
Chris Carberry, executive director of space exploration non-profit organisation Explore Mars, told the Boston Herald that the discovery of water could also provide future astronauts with a source of water and oxygen.
"It implies that there is some sort of heat source keeping the water liquefied and here on Earth, whenever you have heat and water, 100 percent of the time you have life," he said.
"We have no idea if that holds true on Mars, we don't know if there is life on Mars or if there ever has been — but it would certainly be another piece of evidence."
Register for free to continue reading
Registration is a free and easy way to support our truly independent journalism
By registering, you will also enjoy limited access to Premium articles, exclusive newsletters, commenting, and virtual events with our leading journalists
Already have an account? sign in
Join our new commenting forum
Join thought-provoking conversations, follow other Independent readers and see their replies