New fossil discovery could help scientists understand how first flying animals evolved
'This research makes an important contribution to the understanding of the evolution of all of pterosaurs'
Ian Johnston
Science Correspondent
Tuesday 30 August 2016 15:56 Comments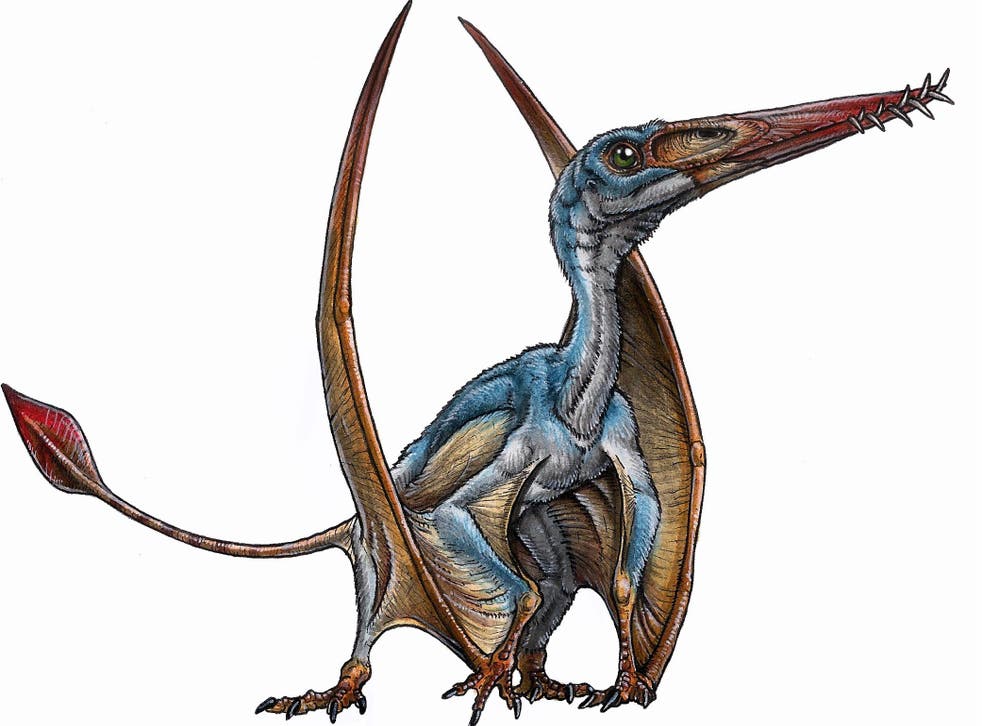 A fossil of a previously unknown species of reptile that lived among the dinosaurs has been found in Argentina in a discovery that could help scientists work out how the first flying animals evolved.
The "superbly preserved, uncrushed" skull of an Allkaruen koi – named after the native Tehuelche word for 'ancient brain' – and other remains were found in Chubut Province in Patagonia.
It lived during early Jurassic period and was a type of pterosaur, a close cousin of the dinosaurs which is believed to be the first kind of vertebrate animal capable of powered flight.
They had some extraordinary features to help them stay airborne, including hollow, pneumatic bones to reduce their overall weight and an elongated 'finger' that supported the wing membrane.
Dr Diego Pol, one of the researchers, said: "Allkaruen, from the middle lower Jurassic limit, shows an intermediate state in the brain evolution of pterosaurs and their adaptations to the aerial environment.
"As a result, this research makes an important contribution to the understanding of the evolution of all of pterosaurs."
They described their findings in a paper in the open-access journal PeerJ, saying the "braincase was undistorted and superbly preserved".
Previously palaeontologists knew of two major pterosaur body plans: a long-tailed primitive version and then the more familiar, short-tailed pterodactyl-like shape.
"These two groups differ considerably in their general anatomy and also exhibit a remarkably different [brain anatomy] and inferred head posture, which has been linked to different lifestyles and behaviours and improved flying capabilities in these reptiles," the paper said.
The paper added that the features of the Allkaruen skull – in particular the inner ear, which is important for balance – "fills an important gap" in the evolution from early form of pterosaur to the pterodactyls.
Pterosaurs were neither birds or bats, but were reptiles that learned to fly, according to the American Museum of Natural History.
"They were also the first animals after insects to evolve powered flight – not just leaping or gliding, but flapping their wings to generate lift and travel through the air," according to the museum's website.
Fossil discoveries

Show all 7
"They evolved into dozens of species. Some were as large as an F-16 fighter jet, and others as small as a paper airplane."
They were extremely successful. Starting out as small study creatures with long tails, they survived and evolved into a wide variety of species over some 150m years.
They died out in mass extinction of the dinosaurs 66 million years ago, leaving no ancestors.
Register for free to continue reading
Registration is a free and easy way to support our truly independent journalism
By registering, you will also enjoy limited access to Premium articles, exclusive newsletters, commenting, and virtual events with our leading journalists
Already have an account? sign in
Join our new commenting forum
Join thought-provoking conversations, follow other Independent readers and see their replies