Testing begins on new vaccine that could be 'final nail in the coffin' for HIV
Researchers excited by 'historic' drug trial that could lead to HIV prevention drug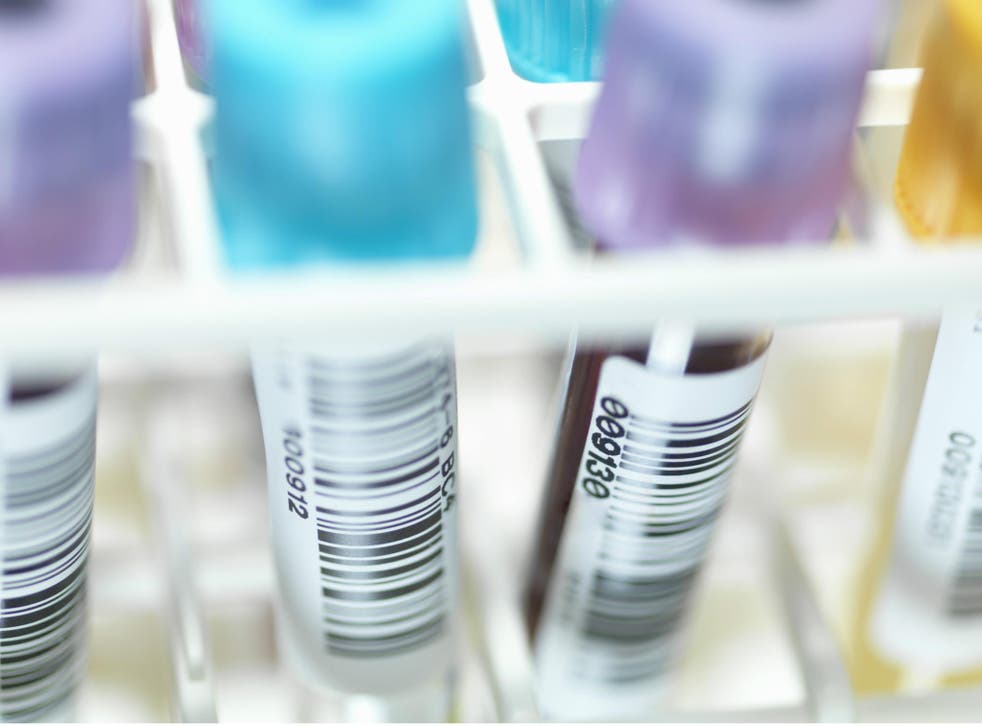 The biggest ever trial of a new vaccine hailed as a potential "final nail in the coffin" of HIV has begun in South Africa.
Researchers hope the vaccine, currently named HVTN 702, could finally lead to a cure for HIV/Aids, which directly affects 37 million worldwide and kills over 1 million each year.
In what is only the seventh full-scale human trial of an HIV vaccine, 5,400 sexually active South African men and women aged between 18 and 35 will take part in a test of the drug, which was developed by pharmaceutical companies Sanofi Pasteur and GSK.
The trial is being jointly funded by the US government's National Institute of Allergy and Infectious Diseases (NIAID), the US military, the South African Medical Research Council, and the Bill & Melinda Gates Foundation.
Anthony S Fauci, the director of NIAID, said: "If deployed alongside our current armoury of proven HIV prevention tools, a safe and effective vaccine could be the final nail in the coffin for HIV.
"Even a moderately effective vaccine would significantly decrease the burden of HIV disease over time in countries and populations with high rates of HIV infection, such as South Africa."
The trial will test the efficacy and possible side effects of the vaccine, which is a modified version of a previous vaccine known as RV144. This was tested in 2009 in a trial of 16,400 people in Thailand and shown to be effective in 31 per cent of people.
This success, although limited, gave scientists hope they were close to finding a clinical way of preventing HIV, which can currently be treated through a lifelong drug programme but not easily prevented.
Preventing mother-to-child transmission of HIV/AIDS

Show all 12
The new vaccine includes a number of modifications to the one used in the Thailand trial and has been tailored to target a strain of HIV that is common in southern Africa.
Researchers hope to prove it is at least 50 per cent effective – a significant increase on the Thai trial and, crucially, the threshold that is likely to secure a license to manufacture the drug commercially.
Dr Glenda Gray, president of the South African Medical Research Council, said: "The people of South Africa are making history by conducting and participating in the first HIV vaccine efficacy study to build on the results of the Thai trial.
"HIV has taken a devastating toll in South Africa, but now we begin a scientific exploration that could hold great promise for our country. If an HIV vaccine were found to work in South Africa, it could dramatically alter the course of the pandemic."
More than 1,000 people in South Africa currently become infected with HIV every day.
Half of the participants in the study will be given the new vaccine while the other half are given a placebo. All recipients will receive five injections over the course of a year, along with a drug to boost the immune system's response to the vaccine.
Researchers will closely monitor them for any side affects or signs the vaccine has not prevented them contracting HIV in the community. Anyone taking part who does become infected will be offered medical treatment and information on how to reduce the risk of them transmitting the virus.
Results of the study are expected in late 2020.
Join our new commenting forum
Join thought-provoking conversations, follow other Independent readers and see their replies