'Private parking space' installed on International Space Station
Astronauts complete six-hour spacewalk to attach the new docking system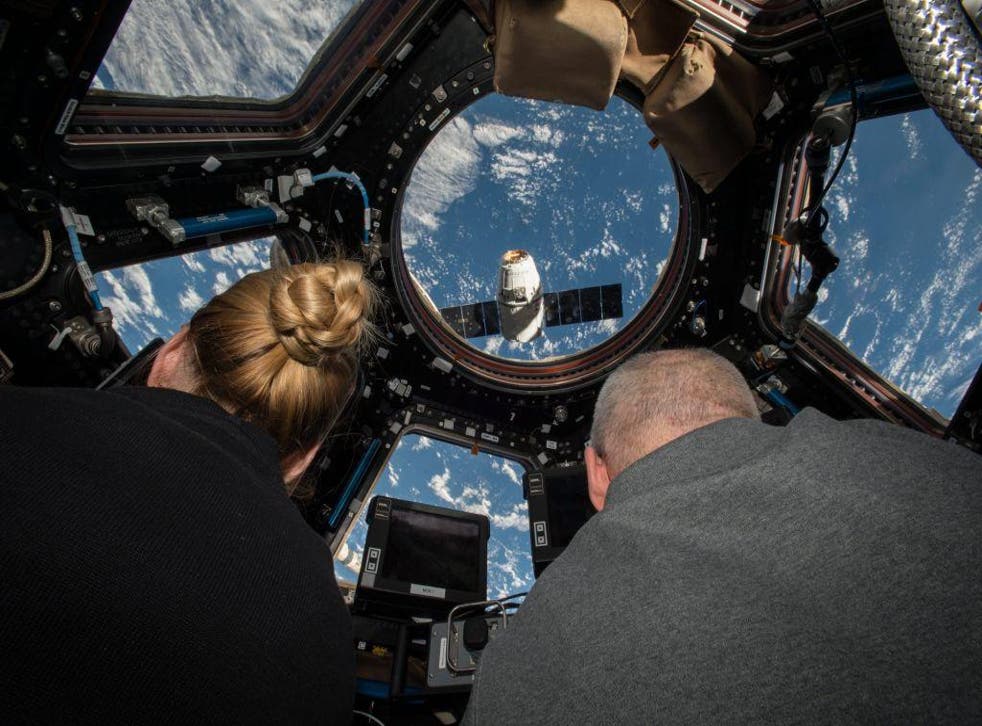 Two astronauts have successfully installed a new "parking spot" on the International Space Station (ISS) for use by private spaceships and other craft.
Jeff Williams and Kate Rubins completed a six-hour spacewalk to attach the first of two docking adaptors.
It took the astronauts more than two hours to tie down the docking adaptor, which was built by Boeing.
The "parking spot" will be used by commercial spaceships as the ISS expects more traffic in the coming years.
After the work was finished, Nasa's Mission Control commentator Rob Navias said: "We have a new port of call for the new US commercial crew vehicles."
Nasa has described the new docking station as "a metaphorical gateway to a future".
The most incredible space images of Earth

Show all 30
It is more sophisticated than any previous docking stations and allows for automatic parking, as opposed to the current system of grapple and berthing which is managed by astronauts.
The new system will work with Boeing's CST-100 Starliner and SpaceX's Crew Dragon, with the first flights expected as early as next year.
Register for free to continue reading
Registration is a free and easy way to support our truly independent journalism
By registering, you will also enjoy limited access to Premium articles, exclusive newsletters, commenting, and virtual events with our leading journalists
Already have an account? sign in
Register for free to continue reading
Registration is a free and easy way to support our truly independent journalism
By registering, you will also enjoy limited access to Premium articles, exclusive newsletters, commenting, and virtual events with our leading journalists
Already have an account? sign in
Join our new commenting forum
Join thought-provoking conversations, follow other Independent readers and see their replies