One small step for a man, a giant leap for his hair: Arthur C Clarke's DNA to be launched into space
Matthew Bell
Saturday 29 June 2013 19:59 Comments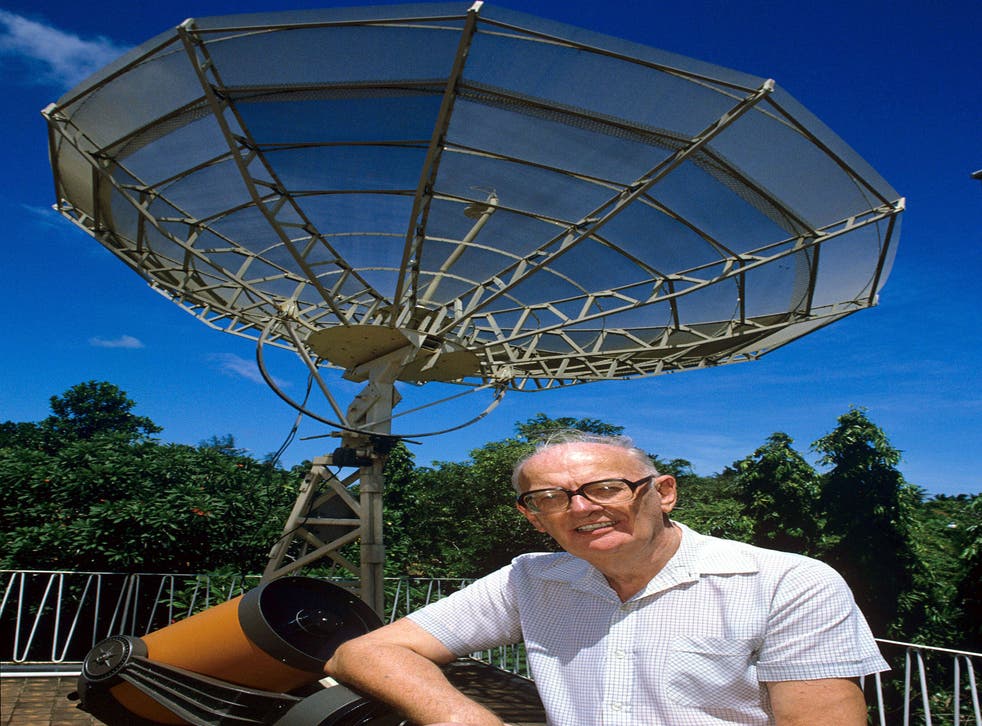 Hairs plucked from the scalp of the late Arthur C Clarke are to voyage into space. They will join quite a crowd of celebrity remains cluttering up the ether – including James Doohan, the actor who played Scotty in Star Trek. He had his ashes beamed up last year, joining Gene Roddenberry, the show's creator, and his wife, the actress Majel Barrett-Roddenberry, who went up together in 1997. Johnny Depp paid for the ashes of Hunter S Thompson to be blasted into the sky in 2005, and the late Iain Banks has asked for some of his ashes to be fired from a rocket over the Firth of Forth.
The latest space burial mission is planned for late 2014, and is being organised by Celestis, an American firm which has been organising "memorial spaceflights" since 1997. They have teamed up with Nasa, the American space agency, to launch their mission: a giant kite which will sail through space like a galleon on solar winds. The £18m, 13,000sqft sail will be called Sunjammer, after the 1964 novel by Clarke.
Sir Arthur C Clarke, who died in 2008, was best known for 2001: A Space Odyssey, which was made into a film by Stanley Kubrick. The film sparked a lifelong interest in Charles Chafer, an American space entrepreneur, who co-founded Celestis. He had the idea to launch some of his hero's DNA into space more than a decade ago, when preparations began for the journey towards the Sun.
Sunjammer will trace an orbit around the Sun between Earth and Venus. The strands of hair will be packed in lipstick-sized metal containers, and members of the public are being invited to send their hairs, too – at £8,000 a pop. Chafer likens it to making a Facebook post, or putting a message in a bottle, and says it's an accessible form of space travel. "It's a symbolic action more than anything," he says, "it's a way to have a little bit of you go on a space mission, and you don't have to die first."
Register for free to continue reading
Registration is a free and easy way to support our truly independent journalism
By registering, you will also enjoy limited access to Premium articles, exclusive newsletters, commenting, and virtual events with our leading journalists
Already have an account? sign in
Join our new commenting forum
Join thought-provoking conversations, follow other Independent readers and see their replies