Ultimate cold case? 33,000-year-old murder mystery discovered in cave in Transylvania
Simulations show left-handed killer smashed victim over the head twice in quick succession 
Phoebe Weston
Science Correspondent
Wednesday 03 July 2019 19:00 Comments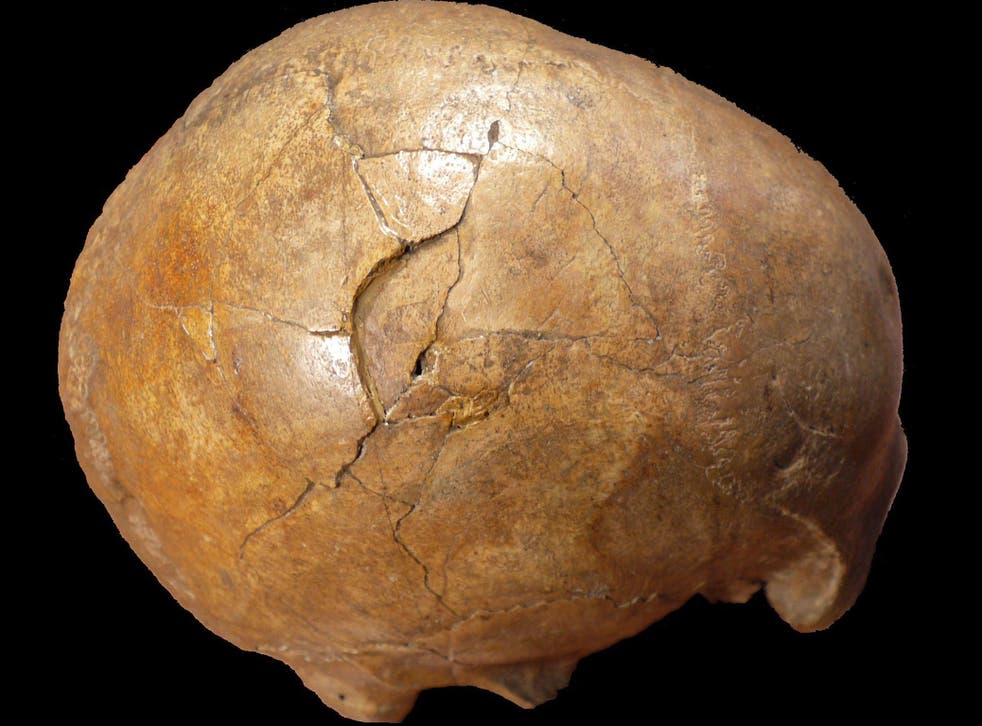 A Paleolithic man was brutally bludgeoned to death with a club in a Transylvanian cave, new analysis of a 33,000-year-old skull has suggested.
The man received two vicious blows to the head in quick succession and was facing his killer before he fell to the ground, researchers believe.
The person who killed him was probably left-handed and used a "club-like object", according to a paper published in the journal Plos One.
The fossilised skull of the Paleolithic adult man, known as the Cioclovina calvaria, was found by miners digging for phosphate in the Pestera Cioclovina cave in Romania in 1941. They also found some stone tools and fossils of cave bears, but the body of the man was never found.
The fossil – one of the earliest modern humans known from Europe – has been extensively studied. The source of the trauma on the skull has long been disputed, but now, an international team of researchers, led by the University of Tubingen in Germany, believe they have settled the debate.
Environment news in pictures

Show all 8
"The results of our study strongly suggest that the Cioclovina fractures represent indisputable hard evidence of fatal interpersonal violence among early Upper Paleolithic modern humans of Europe," the researchers wrote.
In order to find out what happened, scientists carried out simulations on synthetic bone spheres to work out how being hit with a bat, or a rock or falling from various heights damaged the skull. They also visually inspected the skull using computed tomography (CT) scans.
The simulations showed the man was probably hit over the head twice with a bat-like object. The researchers also believe the injuries were made intentionally, and not as a result of accidental injury.
"The depressed and inwardly displaced cranial fragment has a semicircular shape with a radius of approximately 35.2mm. This shape could only be produced by a rounded object, such as a club," they wrote.
Because no body has been found it is possible injuries may also have been sustained elsewhere. Scientists say it shows homicide was being practised by early humans at this time.
"The Upper Paleolithic was a time of increasing cultural complexity and technological sophistication. Our work shows that violent interpersonal behaviour and murder was also part of the behavioural repertoire of these early modern Europeans," the authors wrote.
The skull is housed at the University of Bucharest's laboratory of paleontology.
Register for free to continue reading
Registration is a free and easy way to support our truly independent journalism
By registering, you will also enjoy limited access to Premium articles, exclusive newsletters, commenting, and virtual events with our leading journalists
Already have an account? sign in
Join our new commenting forum
Join thought-provoking conversations, follow other Independent readers and see their replies