Hundreds of airline pilots are suicidal or thinking of self-harm, study finds
Pilots 'are managing depression, and even suicidal thoughts, without the possibility of treatment due to the fear of negative career impacts'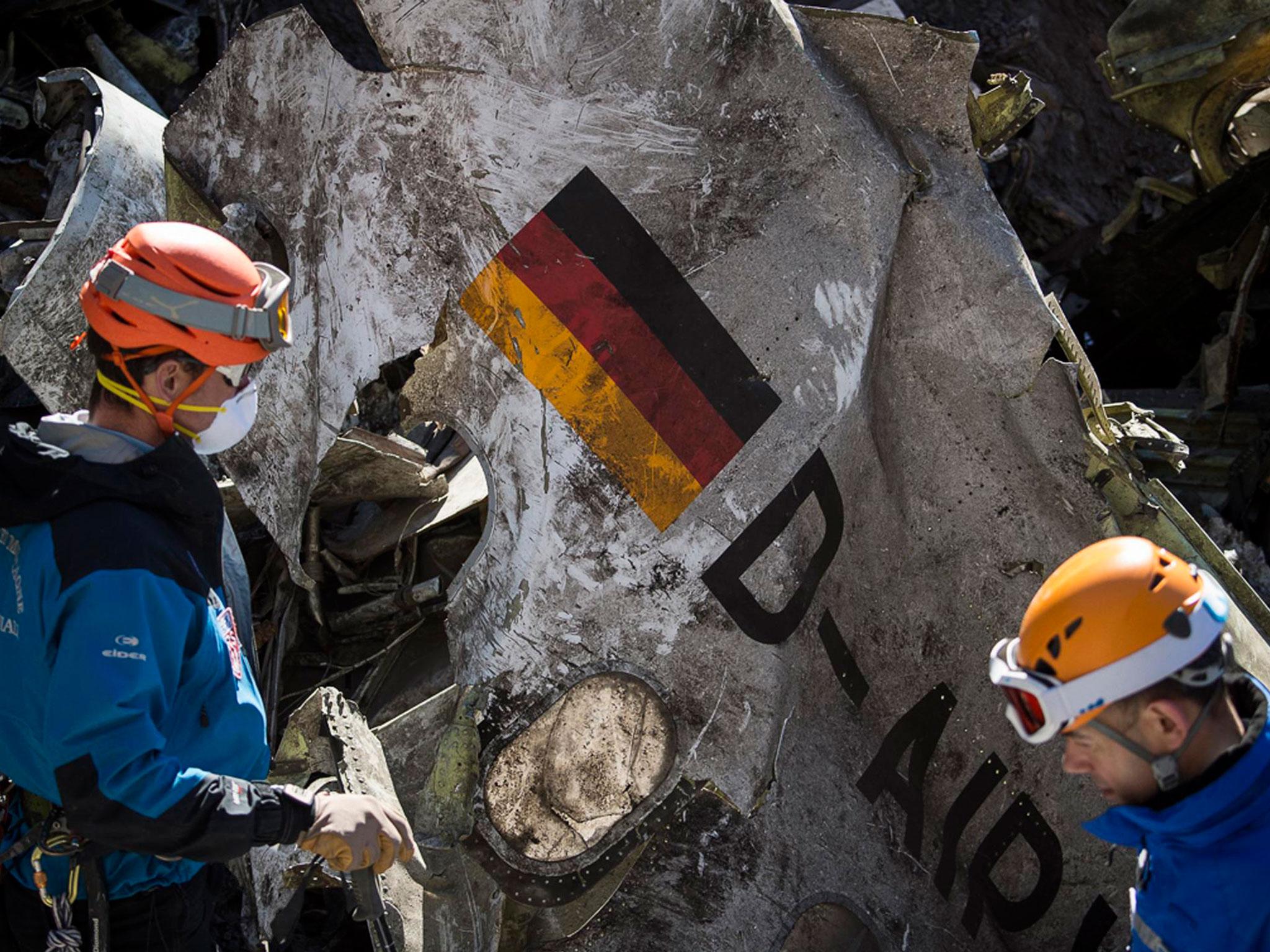 Hundreds of airline pilots – potentially even thousands – are so depressed they are having thoughts of suicide or self-harm, a new study suggests.
Academics from Harvard University in the US carried out an anonymous survey of pilots after Andreas Lubitz, the depressed co-pilot of Germanwings plane deliberately flew it into a mountain, killing 149 people, last year.
Some 4.1 per cent reported having "thoughts of being better off dead or self-harm within the past two weeks", according to a paper in the journal Environmental Health.
If this is an accurate reflection of the extent of the problem generally, it would mean that more than 5,700 out of a total of about 140,000 airline pilots worldwide feel like this.
The study comes as British Airways cabin crew voted for strike action, with the Unite union saying many were unfit to fly because of "stress and depression".
In the Environmental Health paper, the researchers said their key findings were "surprising". "Hundreds of pilots currently flying are managing depression, and even suicidal thoughts, without the possibility of treatment due to the fear of negative career impacts," they wrote.
The survey, which involved completing a questionnaire about a number of different subjects including mental health, was made "completely anonymous" to try to get genuine answers from the participants, who came from all over the world.
Out of 1,848 pilots who responded to the section about their mental health, 233 (12.6 per cent) appeared to be depressed.
Some 75 pilots (4.1 per cent) reported "having thoughts of being better off dead or self-harm within the past two weeks". Of those, 49 had worked as pilots within the past month.
Twenty-four said the problems "made it very or extremely difficult for them to work, take care of home matters, or engage in healthy relationships with people".
Sexual and verbal harassment of pilots was highlighted by the researchers as a particular problem.
In pictures: Germanwings Airbus A320 plane crash
Show all 66
"Female pilots reported more days with poor mental health and having more diagnosed depression than male pilots, which mirrors reporting among the general population," researchers said.
"The higher prevalence of depression among victims of frequent sexual or verbal harassment in our study provides further evidence of its existence among airline pilots, deep negative effects on its victims, and the urgent need to eliminate this form of harassment and help this subpopulation of workers."
Dr Rob Hunter, head of flight safety for the British Airline Pilots' Association, pilots generally had "very good physical and mental health".
"But, as in all walks of life, some pilots suffer from depression and other mental health issues and the problem applies across many, if not all, safety-critical occupations," he said.
"The lessons we need to learn from Germanwings, and from this study, are that everyone needs to work to remove the stigma attached to mental health, and that no one should have any fear from discussing it or reporting it.
"Like so many other areas of flight safety, changing the culture is difficult, but necessary. We need to foster an atmosphere or support and understanding, and pilots need to feel able to come forward without fear."
Science news in pictures
Show all 20
Madeleine McGivern, head of workplace wellbeing programmes at mental health charity Mind, said the study showed there was a need for airlines "to regularly assess all pilots' mental health, so that they can identify any existing health problems and whether these could affect someone's ability to fly".
However she added: "Assumptions about risk shouldn't be made across the board for people with depression or any other illness, mental or physical.
"There will be pilots with experience of mental health problems who have flown safely for decades, and assessments should be made on a case by case basis."
She said attitudes towards mental health could prevent people talking to those closest to them "let alone their employers".
"It's vital that all workplaces – including airlines – create an environment where staff feel able to speak about poor mental health, so that measures to support their wellbeing can be put in place," Ms McGivern said.
"People with mental health problems can and do make a valuable contribution to the workplace, including within the challenging and demanding jobs you'd often associate with the aviation industry."
Unite claimed that "over two-thirds [of cabin crew] were going to work unfit to fly because they could not afford to be off sick".
They added that 84 per cent of staff said their financial circumstances since joining BA had caused "stress and depression" and that some have been "sleeping in cars between flights because they could not afford the petrol to get home".
Unite's regional officer, Matt Smith, said: "Low pay is a safety issue."
British Airways said: "Safety is always our priority. We uphold the highest safety standards and meet or exceed all UK, European and International regulations."
Anyone wanting confidential help and advice about mental health can call the Samaritans on 116 123. The number is free to call and will not appear on your phone bill.
Join our commenting forum
Join thought-provoking conversations, follow other Independent readers and see their replies