Poohsticks: Scientists finally find a recipe for success – and conclude it's all about the stick
The timeless game was invented by Winnie the Pooh in a 1928 children's book
Katie Grant
Wednesday 26 August 2015 02:57 Comments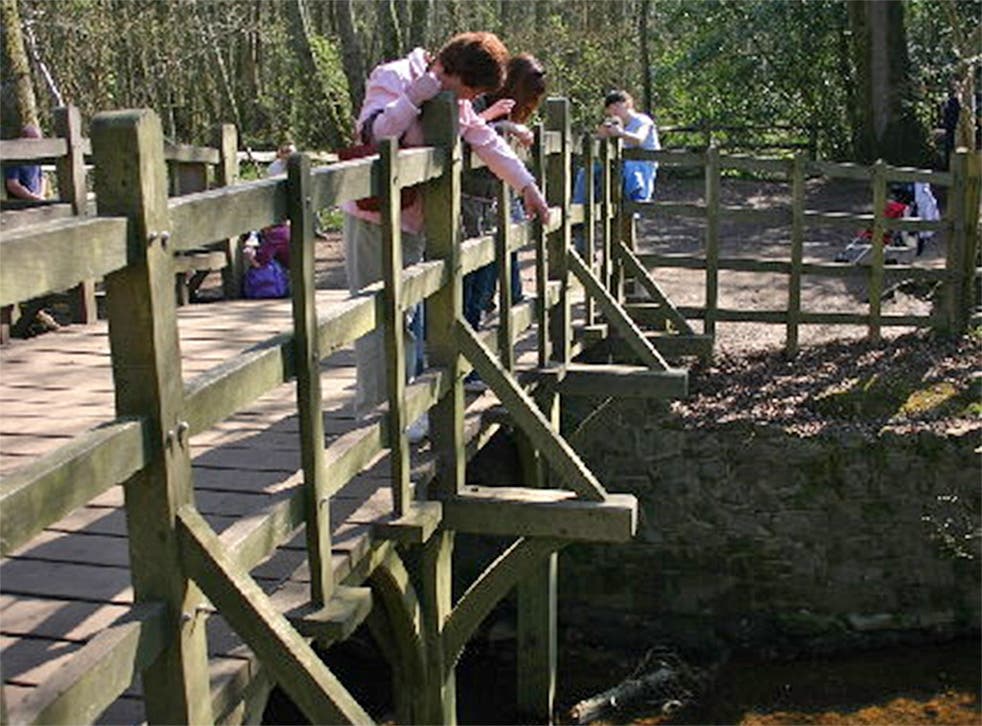 Pooh sticks is not a game of luck but rather depends on choosing the optimum stick, according to research from a leading scientist.
The timeless game, invented by Winnie the Pooh in AA Milne's 1928 children's classic, The House at Pooh Corner, sees competitors drop sticks into a river upstream of a bridge. The player whose stick is the first to emerge on the other side of the bridge is declared the winner.
According to Dr Rhys Morgan, director of engineering and education at the Royal Academy of Engineering, the main variables that need to be considered when selecting the optimum Poohstick include cross sectional area, density/buoyancy, and the drag coefficient.
Dr Morgan, a father of two and avid Poohsticks player, said the perfect Poohstick is tubby and long, fairly heavy (but not so heavy it will sink to the bottom of the river), with quite a lot of bark to catch the flow of the river like paddles – or PP (Perfect Poohstick) = A x I.
The research – commissioned to celebrate the release of The Poohsticks Handbook: A Poohstickopedia, written by comedy writer Mark Evans and illustrated by Mark Burgess –disproves the views of more than half of Britons (57 per cent) who believe Poohsticks is a game of sheer luck, Dr Morgan said.
Register for free to continue reading
Registration is a free and easy way to support our truly independent journalism
By registering, you will also enjoy limited access to Premium articles, exclusive newsletters, commenting, and virtual events with our leading journalists
Already have an account? sign in
Join our new commenting forum
Join thought-provoking conversations, follow other Independent readers and see their replies