Researchers discover 'lost world' of arctic dinosaurs after digging up huge, duck-billed skeleton
The finding challenges 'everything we thought about a dinosaur's physiology', said one scientist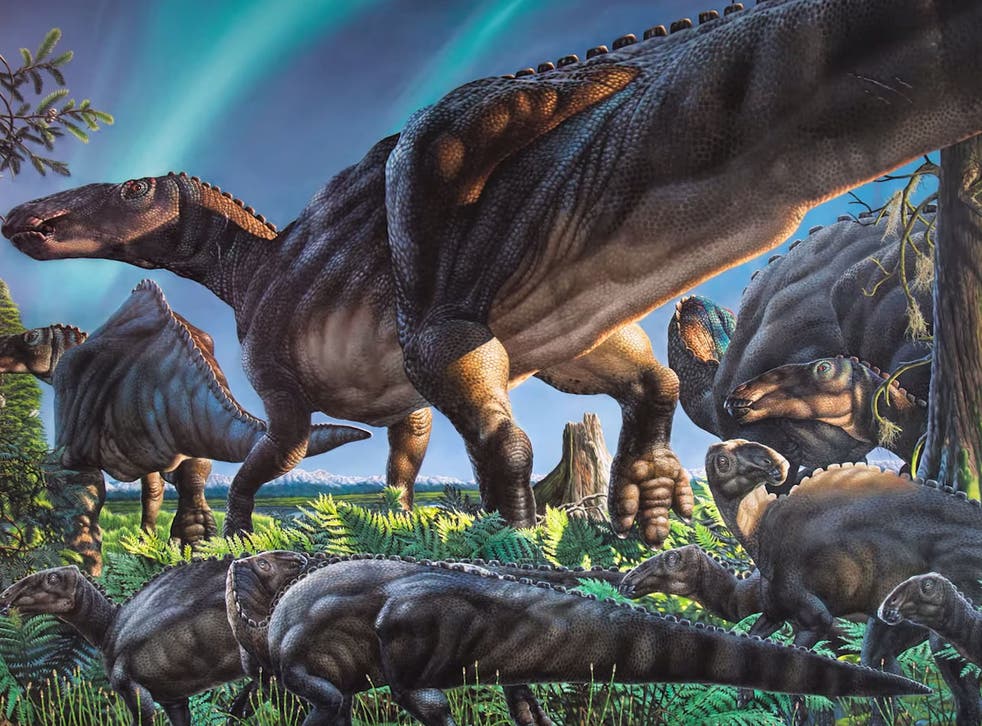 Scientists have found new dinosaur remains in a remote part of Alaska that might reveal a "lost world" of many different kinds of arctic dinosaur.
The skeleton belongs to a newly-discovered species of duck-billed dinosaur, which was 30-feet long and lived through months of winter darkness and probably snow. It is the dinosaur with the most northernmost habitat ever found.
Scientists say that the new dinosaur, known as Ugrunaaluk kuukpikensis, "challenges everything we thought about a dinosaur's physiology". Florida State University professor of biological science Greg Erickson said: "It creates this natural question. How did they survive up here?"
Though arctic Alaska wasn't as cold as it is now, the find indicates a new world of dinosaurs that could live in snowy conditions and contended with months of darkness.
"What we're finding is basically this lost world of dinosaurs with many new forms completely new to science," Erickson said in a statement.
The researchers estimate that there could be at least 13 different dinosaur present in the area — and will now contiunue to research to find out how they lived in regions that scientists had previously thought to be uninhabitable for reptilian dinosaurs.
"Alaska is basically the last frontier," said Erickson. "It's virtually unexplored in terms of vertebrate paleontology. So, we think we're going to find a lot of new species."
Science News in Pictures

Show all 20
The new dinosaur is closely related to Edmontosaurus, another duck-billed dinosaur that lived about 70 million years ago, in the modern US. But it has other different features, like a unique skull around the mouth.
"Because many of the bones from our Alaskan species were from younger individuals, a challenge of this study was figuring out if the differences with other hadrosaurs was just because they were young, or if they were really a different species," Patrick Druckenmiller, Earth sciences curator of the University of Alaska Museum of the North and associate professor of geology at the University of Alaska Fairbanks, said in a statement. "Fortunately, we also had bones from older animals that helped us realize Ugrunaaluk was a totally new animal."
Join our new commenting forum
Join thought-provoking conversations, follow other Independent readers and see their replies