Mystery of 2,000-year-old Roman concrete solved by scientists
Seawater makes ancient concrete stronger, so it lasts while modern structures crumble into the sea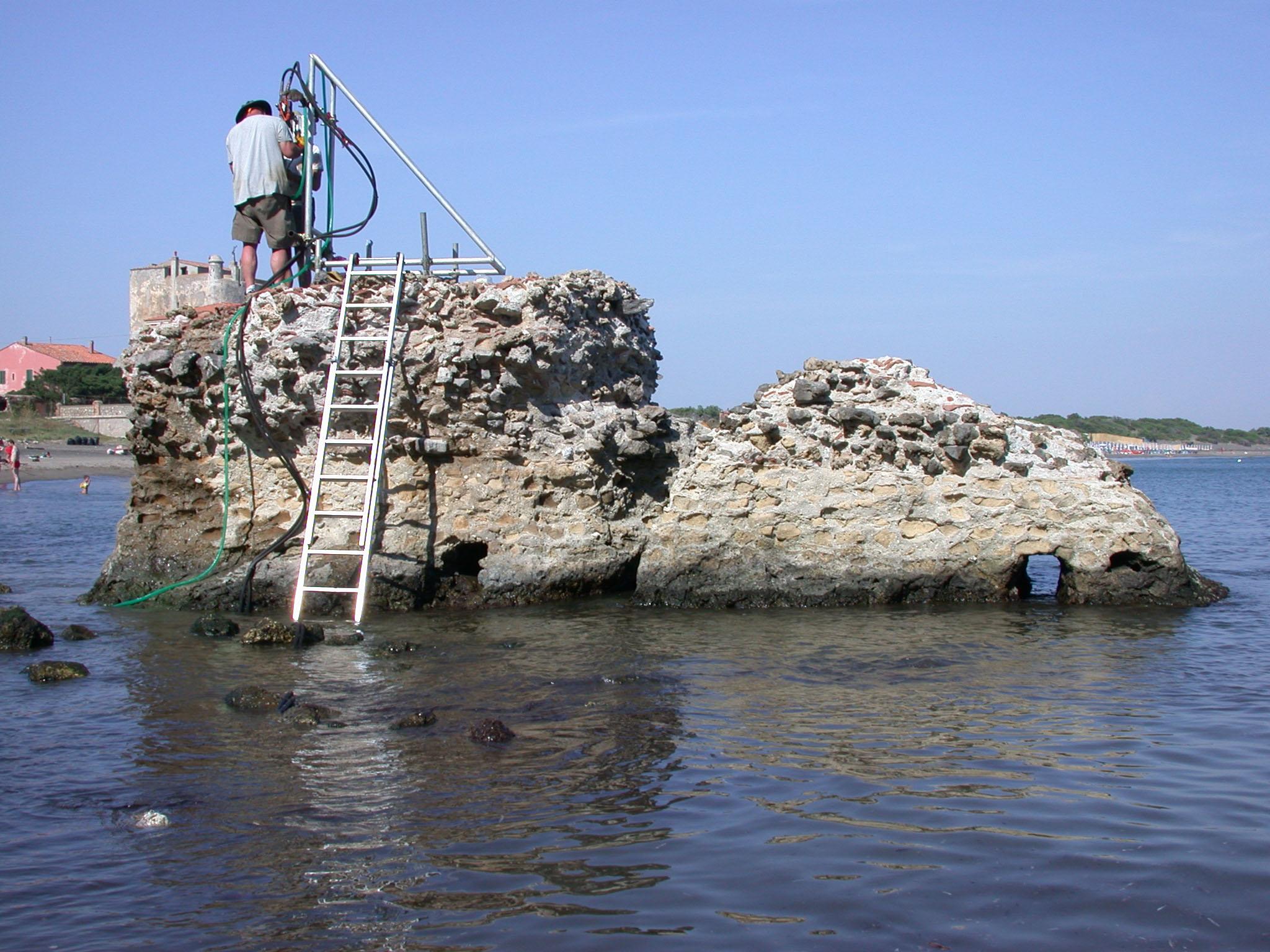 Some 2,000 years after they were first erected, Ancient Roman harbours made from concrete are still standing across Europe.
Meanwhile, more modern constructions have proved far less durable, crumbling into the water in a mater of decades.
Finally, scientists have solved the puzzle of what made the ancient concrete so strong — and they think the discovery could make modern buildings more environmentally friendly.
Concrete used for ancient sea walls was made by mixing lime, seawater, volcanic ash and rock. The combination produces a 'possolanic reaction' – named after the commune of Pozzuoli in Naples.
Researchers have now discovered that elements in the ash react with sea water, which actually strengthens the material. In contrast, waves erode modern concrete.
"Contrary to the principles of modern cement-based concrete, the Romans created a rock-like concrete that thrives in open chemical exchange with seawater," Utah University geologist Marie Jackson said.
Researchers discovered the Roman concrete contained aluminium tobermorite, a rare mineral that adds extra strength. When the Roman concrete was exposed to seawater, the tobermorite crystallised and spread.
Science news in pictures
Show all 20
The researchers said that long-term exposure to sea water helped these crystals to continue growing, reinforcing the concrete and preventing cracks from developing.
Switching to a similar type of concrete could make some contemporary constructions less harmful to the environment, since the production of modern Portland cement uses high-temperature kilns that make a significant contribution to industrial carbon dioxide emissions.
Professor Jackson said the material should be considered for proposed projects such as the tidal lagoon being considered in Swansea.
The lagoon would need to run for 120 years to recoup the cost of its construction, Professor Jackson said. "You can imagine that, with the way we build now, it would be a mass of corroding steel by that time," she added.
Yet a structure built from Roman concrete, she argued, could remain intact for centuries.
Join our commenting forum
Join thought-provoking conversations, follow other Independent readers and see their replies