The Independent's journalism is supported by our readers. When you purchase through links on our site, we may earn commission.
Russian all-female space crew trying out for moon mission are asked about 'men and make-up'
The six-woman team have been locked away in a mock spaceship for eight days to see how they interact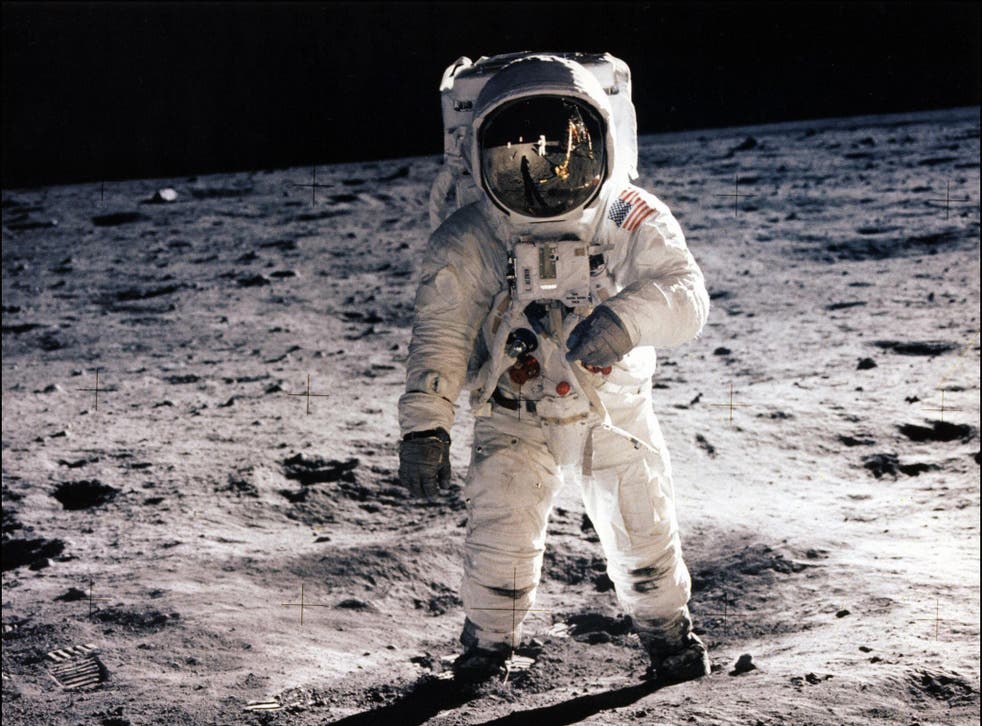 A six-strong team of Russian women who are trying out for a potential future trip to the moon in 2029 have been locked away for eight days together to see if they 'survive' the experience.
The all-female crew have entered a mock spaceship made up of a wood-panelled suite of rooms at Moscow's Institute of Biomedical Problems, and will be let out next Thursday.
But before they embarked on the test mission, which simulates a flight to the moon and back, the women had to face a press conference - where they were asked a series of roll-your-eyes-with-the-predictability-of-it-all questions about... make-up.
The team - who all have backgrounds in medicine or biophysics, and will be expected to perform 30 scientific experiments during the simulation - were asked how they would "cope" without men and cosmetics for eight days.
"We are very beautiful without makeup," returned Darya Komissarova, as reported by Daily Life.
Another participant, Anna Kussmaul, said that with experiments to conduct in the fields of psychology and human biology, they wouldn't "have time to think about men".
"Those who will take part in an experiment are not concerned there won't be any men in their crew," she said. "We are here to do our job and we don't have time to think about men.
"We are doing work. When you're doing your work, you don't think about men and women."
Just like cosmonauts on the International Space Station, the women will not be able to shower for eight days, and will instead have to wash with wet wipes.
They plan to spend their 90 minutes of free time each day reading, watching films and playing board games, Phys.org reported.
And on the groundbreaking conundrum of spending a little over a week without washing their hair, Ms Kussmaul told the press conference dryly: "I don't know how we'll survive without shampoo. Because even in this situation, we really want to stay looking pretty."
Earlier this week, the Russian Federal Space Agency (Roscosmos) announced plans for a manned mission to the moon in 2029.
And throughout the length of the women's space simulation, a team of psychologists and doctors will monitor their interactions, aided by round-the-clock cameras.
In 2010, six male volunteers took part in an isolation experiment for 520 days to simulate a return flight to Mars, but this is believed to be the first of its kind to feature all women.
Sergei Ponomarev, the scientific director of Moon-2015, told the Guardian: "It will be interesting to see how well they get on with each other, and how well they are able to perform tasks. We believe women might not only be no worse than men at performing certain tasks in space, but actually better."
The team leader, Yelena Luchnitskaya, also said she expected the women to be fully equipped to deal with any conflict.
"I'm sure we all have the education, personal qualities and the upbringing, at the end of the day," she said.
"So far I can't imagine what would rattle us."
NASA unveils deep space photos taken by a repaired Hubble

Show all 6
Mr Ponomarev added: "We consider the future of space belongs equally to men and women and unfortunately we need to catch up a bit after a period when unfortunately there haven't been too many women in space."
Russia was the first to send a woman into space, Valentina Tereshkova, in 1963. It sent its fourth female cosmonaut into space, Yelena Serova, last year.
Join our new commenting forum
Join thought-provoking conversations, follow other Independent readers and see their replies