Russian Moon base plan falls victim to budget cuts
The government is scaling back spending in sectors including health and welfare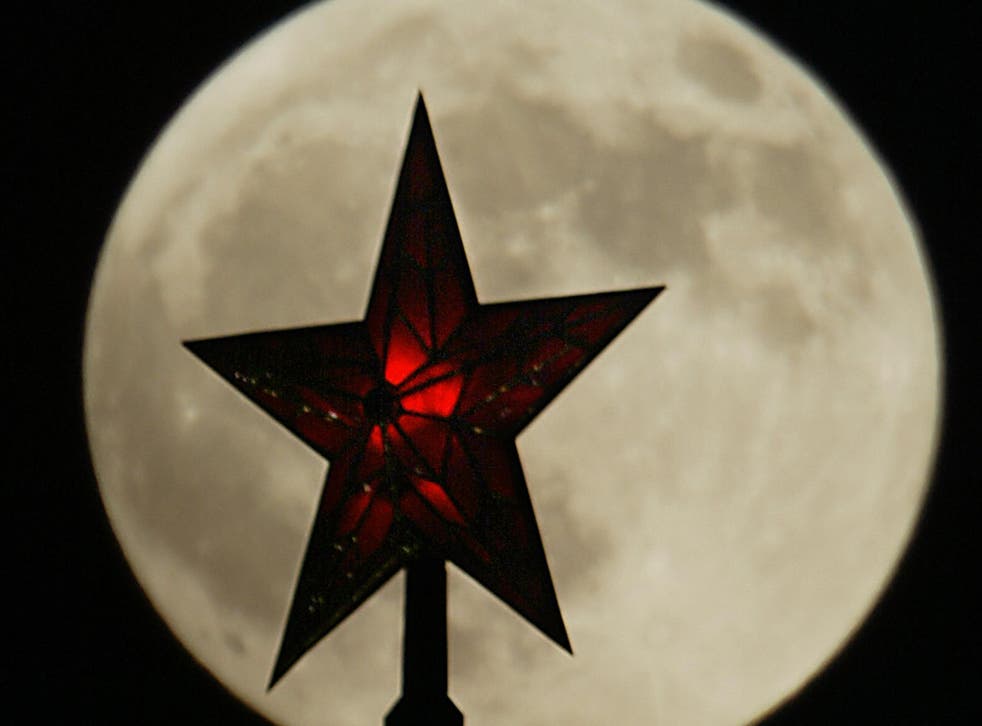 Russia is to revise its space programme, the national space agency has said, after it emerged that billions of pounds of cuts could hit Moon exploration plans.
Several government ministries were engaged in revising the space programme up to 2025, Roscosmos said. Reports in the newspaper Izvestia suggested Russia's prestigious space programme may also have fallen victim to government cuts.
Buffeted by low oil prices, Western sanctions and a plunging rouble, the government is scaling back spending in sectors including health and welfare. Izvestia published details of what it said was a draft proposal by Roscosmos for big spending cuts to the Moon exploration programme.
In April last year Deputy Prime Minister Dmitry Rogozin announced that Moscow planned to build a big Moon base which would serve as a platform for scientific research. Izvestia reported that Roscosmos was proposing to cut the manned flights segment of lunar exploration but said funding to build a spaceship to fly to the Moon would not suffer seriously.
Roscosmos declined to say whether the Moon base plans were still alive, but said the first manned flight around the Moon would not take place before 2029.
Reuters
Register for free to continue reading
Registration is a free and easy way to support our truly independent journalism
By registering, you will also enjoy limited access to Premium articles, exclusive newsletters, commenting, and virtual events with our leading journalists
Already have an account? sign in
Register for free to continue reading
Registration is a free and easy way to support our truly independent journalism
By registering, you will also enjoy limited access to Premium articles, exclusive newsletters, commenting, and virtual events with our leading journalists
Already have an account? sign in
Join our new commenting forum
Join thought-provoking conversations, follow other Independent readers and see their replies