Schizophrenia could be caused by a wide variety of DNA mutations rather than one gene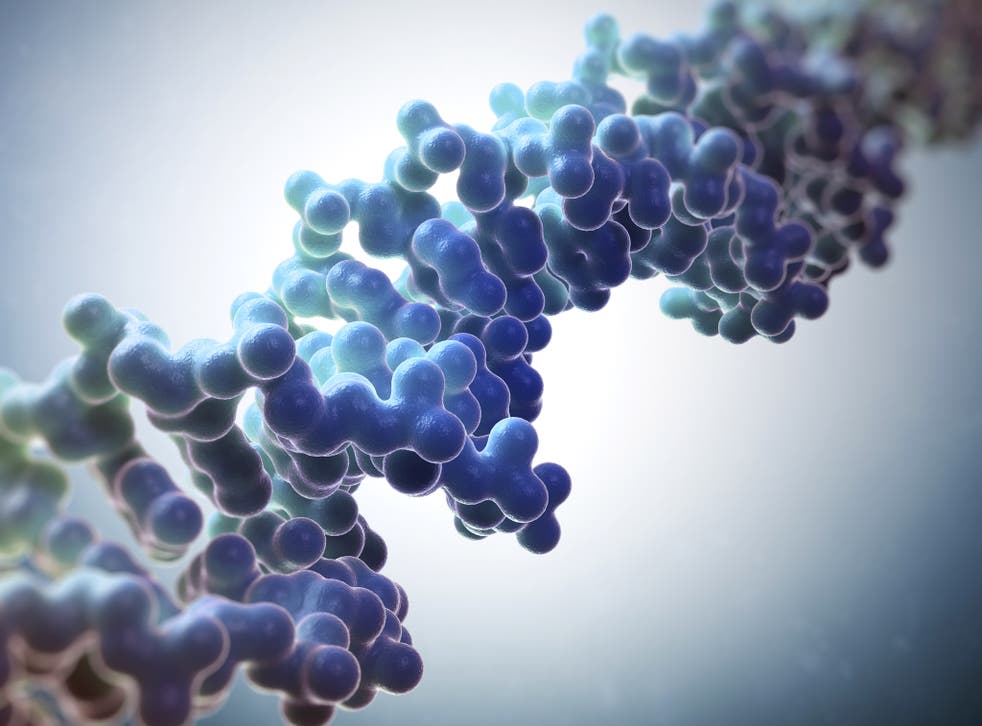 A wide variety of DNA mutations which differ from one person to another might play a decisive role in triggering schizophrenia according to two of the largest studies to date into the complex genetics of the mental disorder.
Doctors have long realised that there is a strong genetic component to schizophrenia, which affects one in 100 people at some time in their lives and tends to run in families, but the search of the "schizophrenia gene" has proved elusive.
Two independent studies that have analysed the DNA sequences of patients and their parents – and compared them to healthy individuals – have found sets of key mutations that seem to interfere with the development of healthy nerve communications in the brain.
Scientists said that because so many mutations and genes are involved, it is unlikely that any two schizophrenia patients share exactly the same genetic faults, although the clinical symptoms may end up being similar.
"The major insight of this research is that we've identified an area of biological function that is relevant to schizophrenia, and the causes of schizophrenia. We've not been able to say that with any confidence before," said Professor Mick O'Donovan of Cardiff University, the joint leader of the research.
Mike Owen of the Medical Research Council's Centre for Neuropsychiatric Genetics and Genomics, said: "This degree of convergence from several studies is unprecedented in schizophrenia genetics and tells us that for the first time we have a handle on one of the core brain processes that is disrupted in the disorder."
One of the studies sequenced the genes of about 2,500 schizophrenia patients and compared them to the DNA sequences of 2,500 healthy individuals from the same populations. The second study looked at new mutations in the genes of 600 patients which did not occur in either of their parents.
Both studies, published in the journal Nature, indicated that several genes working in combination are involved in schizophrenia and that some have specific effects within the brain, such as being involved in the synapses at the end of nerve cells that allow cell-to-cell communication.
"Despite the considerable sample sizes, no individual gene could be unambiguously implicated in either study. Taken as a group, however, genes involved in neural function and development showed greater rates of disruptive mutations in patients," said Shaun Purcell of the Broad Institute in Cambridge Massachusetts.
"That finding is sobering but also revealing. It suggests that many genes underlie risk for schizophrenia and so any two patients are unlikely to share the same profile of risk genes," Dr Purcell said.
Schizophrenia is a severe, chronic brain disorder that often strikes in late adolescence or early adulthood. It is marked by hallucinations and delusions, with sufferers hearing voices or feeling that they are being controlled.
The global drugs bill to treat schizophrenia is about £12.5bn a year, with other huge costs associated with hospital stays, lost employment and diminished quality of life for both sufferers and their families. Although having a close relative with the disorder can raise a person's risk by tenfold, environmental factors are also involved in triggering the disease, scientists said.
"From a scientific standpoint, it's reassuring to see different methods of studying the genetics of schizophrenia converge on the same sets of genes. These varied approaches are pointing toward the same underlying biology, which can be followed up in future research," said Steven McCarroll, professor in genetics at Harvard Medical School.
"Few facts have been firmly established about the molecular or cellular causes of schizophrenia, and that's because many traditional scientific approaches can't be used to study the disorder: you can't grow it in a dish, and there aren't very good animal models for it," McCarroll explained. "We think that genomes are the path out of the darkness, and that these studies and others like them will ultimately provide the molecular clues we will need to map out the pathophysiology of the disorder," he said.
Join our new commenting forum
Join thought-provoking conversations, follow other Independent readers and see their replies