Scientist duets with slime mould in an evening of plasmodium piano sonatas
A slime mould attached to a ground-breaking 'biocomputer' will take centre stage at a music festival in Plymouth next month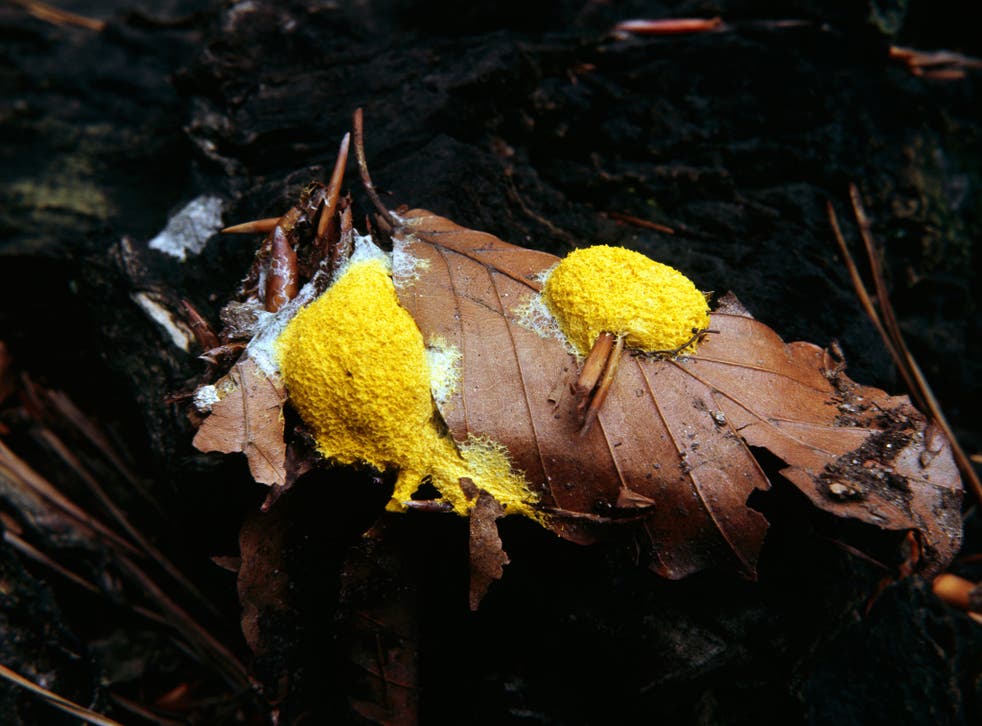 It is perhaps the unlikeliest duet in musical history. And for one half of the pair – a single-celled organism that was among the first lifeforms to appear on Earth – it has been a long time coming.
A slime mould attached to a ground-breaking "biocomputer" will take centre stage at a music festival in Plymouth next month, where it will play the piano alongside the computer's human creator.
In a pioneering technique, the mould has been hooked up to a series of electrodes by researchers at Plymouth University and is capable of creating a musical response to the sound of piano keys.
Professor Eduardo Miranda, a scientist and composer, will sit behind a grand piano and play along with his creation during the first public performance at the Peninsula Arts Contemporary Music Festival on 1 March.
"I believe this is the first biocomputer system designed for a musical application," he said. "I am the first composer ever to experiment and compose with it."
With the help of researcher Edward Braund, the university's Interdisciplinary Centre for Computer Music Research (ICCMR) has created the unique system that allows the mould, Physarum polycephalum, to respond to audio "cues".
Slime moulds, which scientists believe evolved about a billion years ago, use electrical signals to move towards food or recoil from bright light.
It is these electrical signals that Prof Miranda has harnessed to create a new piano-playing partner. When he strikes the keys of his piano, the mould responds to the sound by changing shape.
The electrical activity created as the change in shape occurs is then captured by an electrode in the petri dish which the mould calls home.
This electric charge is passed to an electromagnet, which in turn vibrates the strings of Professor Miranda's piano. He said: "There are a growing number of research laboratories worldwide that are looking into harnessing the behaviour of very simple organisms to perform computations.
"As a composer, I am interested in looking into ways in which composers can develop new paradigms for musical composition and performance with such biocomputers."
This is not the first time the ICCMR has raised eyebrows with its research, in 2013 Professor Miranda's team created an intelligent music computer which can analyse a person's brain activity when they listen to sounds and then compose new music designed to make them happy.
Professor Miranda said of his work: "Music is something everyone can relate to, but our work has also shown that it can have amazing and positive impacts on those with the most serious of neurological conditions, as well as presenting their effects in new and innovative ways."
Register for free to continue reading
Registration is a free and easy way to support our truly independent journalism
By registering, you will also enjoy limited access to Premium articles, exclusive newsletters, commenting, and virtual events with our leading journalists
Already have an account? sign in
Register for free to continue reading
Registration is a free and easy way to support our truly independent journalism
By registering, you will also enjoy limited access to Premium articles, exclusive newsletters, commenting, and virtual events with our leading journalists
Already have an account? sign in
Join our new commenting forum
Join thought-provoking conversations, follow other Independent readers and see their replies