Scientists solve bizarre mystery of Mima mounds – they are not the work of aliens…
New research suggests geological anomalies are not Native American burial sites but are created by gophers over hundreds of years
Majid Mohamed
Monday 09 December 2013 13:32 Comments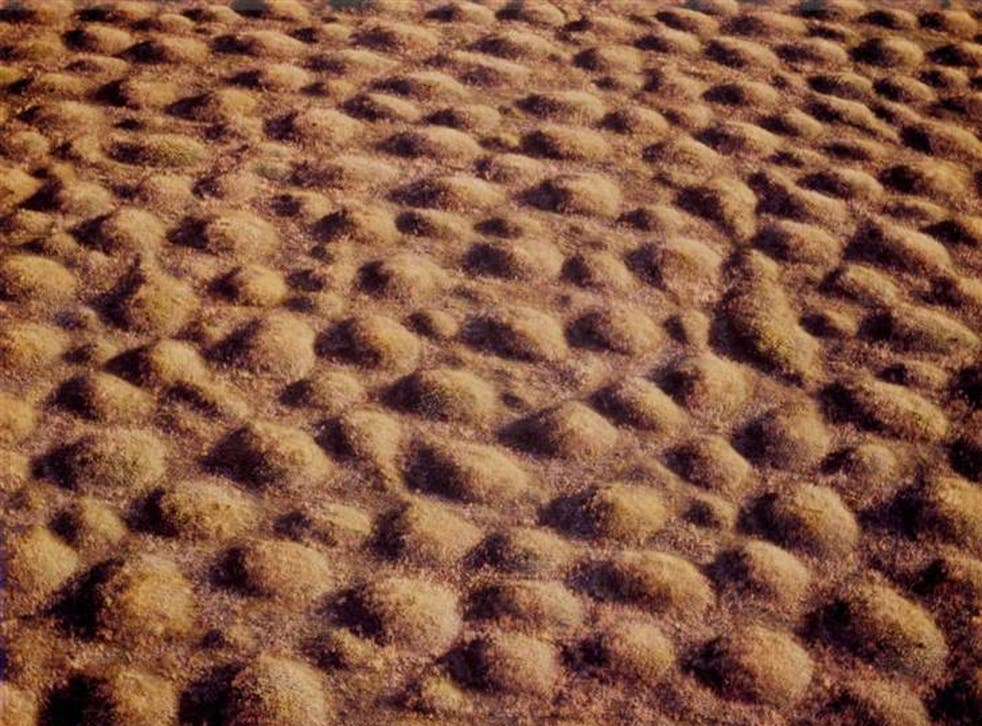 Scientists claim to have solved the mystery behind Mima mounds – large bubble wrap like geological anomalies which bulge out of the ground – that have puzzled experts for centuries.
The source of this landscape has led to a range of hypotheses from earthquakes and floods to Native American burial sites.
New research suggests tiny burrowing animals such as gophers are their constructors but it takes the creatures hundreds of years to make them. The natural mounds, which are common in North America, can number in the millions.
The lead researcher Dr Manny Gabet, of San Jose State University, told BBC News: "The big mystery surrounding Mima mounds is that, until now, nobody really knew how they formed.
"Over the past couple of hundred years, people thought they might be Native American burial mounds, or they were caused by earthquakes or glaciers. Some people even suggested extraterrestrials."
Dr Gabet created 'digital gophers' to analyse the role of the rodents in the formation of the small hills in real life and discovered that Mima mounds formed in his virtual landscape.
"The [computer] model results look so similar to the mounds in every way - not just the dimensions, but also the way they are packed and how many you get per area," he said.
The computer program suggests that gophers start pushing soil toward any existing high spots, and these budding mounds continue to beckon later generations of builders to form the landscape over hundreds of years.
Dr Gabet believes moles could also create the formations as gophers can only be found in America whilst Mima mounds are found in every continent but in Antarctica.
Photo by Washington Department Natural Resources
Register for free to continue reading
Registration is a free and easy way to support our truly independent journalism
By registering, you will also enjoy limited access to Premium articles, exclusive newsletters, commenting, and virtual events with our leading journalists
Already have an account? sign in
Join our new commenting forum
Join thought-provoking conversations, follow other Independent readers and see their replies