Middle-aged women can enjoy sex more as they get older, study finds
Greater self-confidence, better communications skills and the ability to persuade male partners to take erectile dysfunction drugs help some middle-aged women enjoy love-making more than ever
Ian Johnston
Science Correspondent
Thursday 29 September 2016 11:44 Comments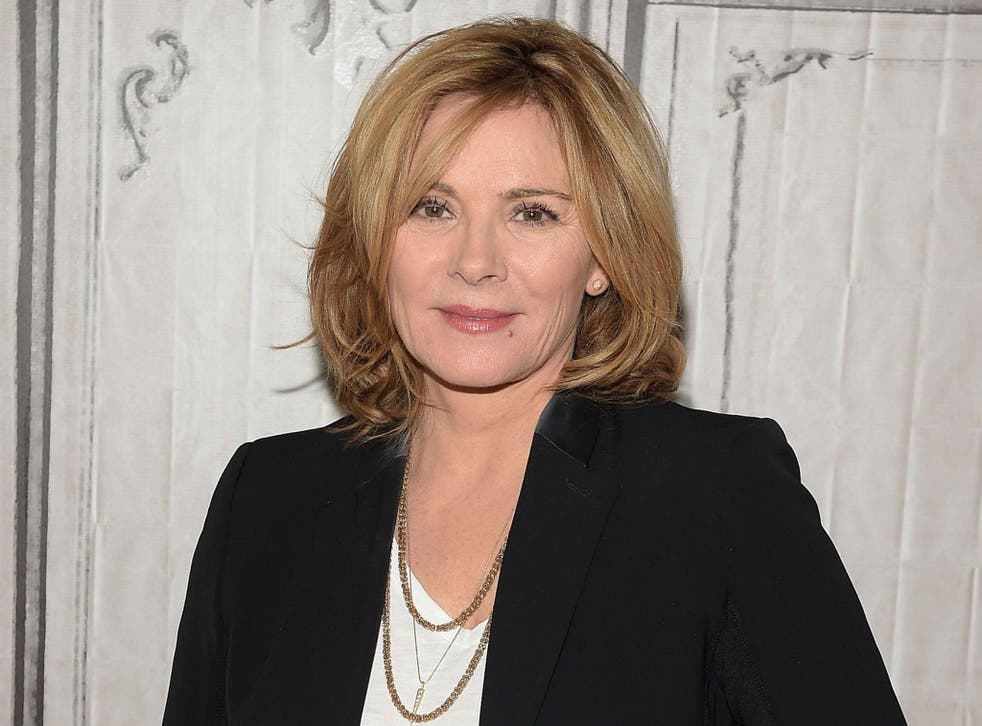 Middle-aged women can enjoy making love more as they get older despite a number of physical changes that result in a decline in "sexual function", according to a new study.
Researchers said some middle-aged women had adapted to the changes brought on by the march of time.
Even though they tended to have sex less often, these women discovered that their satisfaction has actually increased with age.
The women put this down to more self-confidence, better communication skills – such as the ability to persuade their male partner's to take drugs for erectile dysfunction – and greater self-knowledge.
The study's findings may be more important than they appear with suggestions that regular sex could be one of the secrets to a long life.
Professor Holly Thomas, of Pittsburgh University, said: "One of the most enlightening findings of this study was the large number of women who had successfully adapted to any negative changes by modifying their expectations regarding sexual activity, putting more emphasis on the emotional and intimacy aspects of sex, or adapting the sex acts themselves."
The researchers, whose findings will be presented at the North American Menopause Society's annual meeting in Orlando next month, noted there had been "numerous" quantitative studies about the decline in sexual function among middle-aged women.
The UK's favourite sex positions
But they decided to do a "qualitative" study, which involved interview three different focus groups at length.
Women tended to point to relationship discord and sexual dysfunction or health problems in their partners as the reasons why they were having less sex or had a lower libido.
Some women said their libidos were much higher than their male partners'.
Those women who reported enjoying sex more reported using a number of different techniques, such as vaginal lubricants, lengthening foreplay and having different kinds of sex other than penetrative intercourse.
They also tended to try different sexual positions, masturbate more and encourage their partners to use erectile dysfunction treatments.
Where tech meets sex

Show all 6
Dr JoAnn Pinkerton, executive director of the society, said: "As this study demonstrates, healthcare providers need to have honest conversations with their midlife women patients to fully evaluate changes in sexual function and be ready to explore psychosocial and interpersonal factors, as well as physical changes, to effectively identify proper treatment."
The Italian village of Acciaroli has attracted attention from scientists because an unusually high number of people – one in 10 – live to more than 100. And sex could be part of the reason.
Dr Alan Maisel, a cardiologist from the University of California San Diego, said: "Sexual activity among the elderly appears to be rampant. Maybe living long has something to do with that. It's probably the good air and the joie de vivre."
Love and sex news: in pictures

Show all 31
The findings also echo research which found elderly drivers are not significantly more dangerous than other road users – and much less so than young men.
Despite a decline in reaction times and other physical changes, elderly motorists tend to adapt to this by driving more carefully.
Register for free to continue reading
Registration is a free and easy way to support our truly independent journalism
By registering, you will also enjoy limited access to Premium articles, exclusive newsletters, commenting, and virtual events with our leading journalists
Already have an account? sign in
Join our new commenting forum
Join thought-provoking conversations, follow other Independent readers and see their replies