Siberian leopards: World's most endangered cat claws its way back from extinction
New figures from Russian and Chinese researcher show that about 80 exist in the wild, more than double earlier estimates.
Alexander Sehmer
Wednesday 19 August 2015 21:51 Comments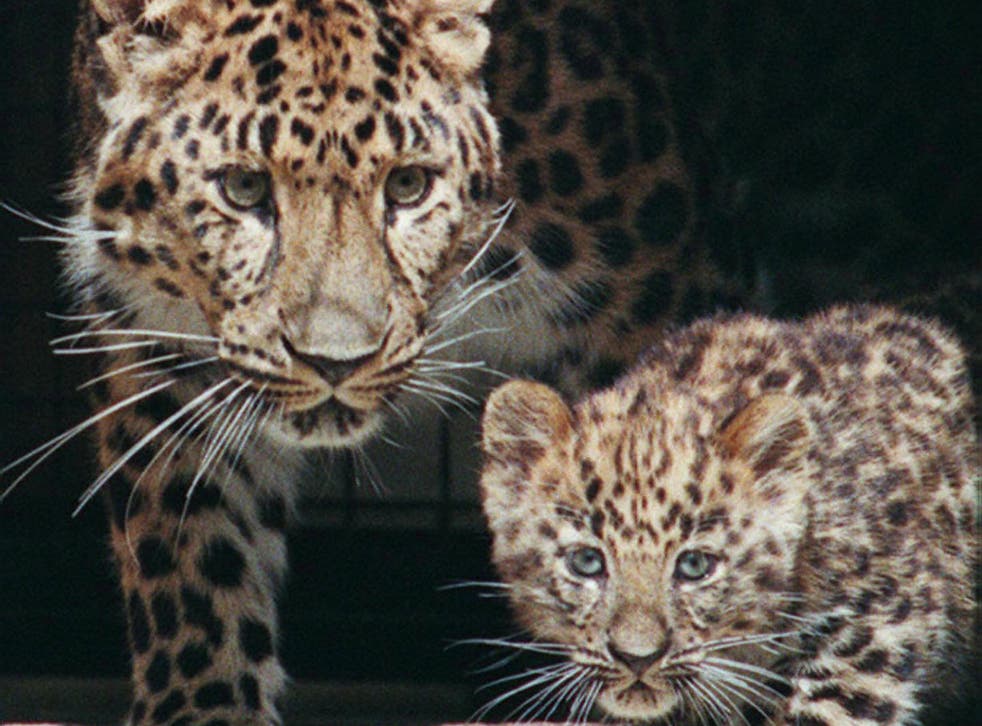 What is possibly the world's most endangered cat is clawing its way back from the edge of extinction.
The number of Amur - or Siberian - leopards in the wild appears to have made a significant recovery in recent years, following efforts by Russian and Chinese authorities to protect them.
New figures made available by Russia's Land of The Leopard National Park and Beijing Normal University say that about 80 exist in the wild, almost double earlier estimates.
A statement from the Land of The Leopard National Park, quoted in The Siberian Times, said: "The scientists shared some of the monitoring material at a meeting held in the Land of Leopard National Park's Vladivostok office.
"The count of unique animals showed that the world population of the Far Eastern leopard was at least 80 animals."
The majority of the animals are in Russian territory, but Chinese researchers have recently spotted about 10 animals in China using photo-monitoring equipment.
The animal's natural habitat is in the forests of Russia's far east, and has dwindled dramatically, but runs along the border between the two countries.
Land of The Leopard National Park and Beijing Normal University are working together to monitor the animals and the increase in numbers follows conservation efforts by both countries, and a crackdown on poaching.
Chinese and Russian researchers are between them monitoring an area larger than 9,000 kilometres squared (Km2), the entire area where Amur leopards are known to exist.
In a post on their website, the Land of The Leopard National Park said Chinese authorities had set up a Tiger-Leopard Observation Network covering 6,000 Km2, while Russian authorities had camera traps covering about 3,000 Km2 in southwest Primorsky Krai.
The Siberian leopard once existed across the entire Korean Peninsula, but its numbers have dwindled and it is now considered critically endangered.
Its plight has been featured in documentaries on Animal Planet and the BBC's Natural World.
Register for free to continue reading
Registration is a free and easy way to support our truly independent journalism
By registering, you will also enjoy limited access to Premium articles, exclusive newsletters, commenting, and virtual events with our leading journalists
Already have an account? sign in
Join our new commenting forum
Join thought-provoking conversations, follow other Independent readers and see their replies