Sitting down for too long can speed up ageing, finds new study
Sitting for 10 hours or more without exercise ages cells
Loulla-Mae Eleftheriou-Smith
Wednesday 18 January 2017 23:12 Comments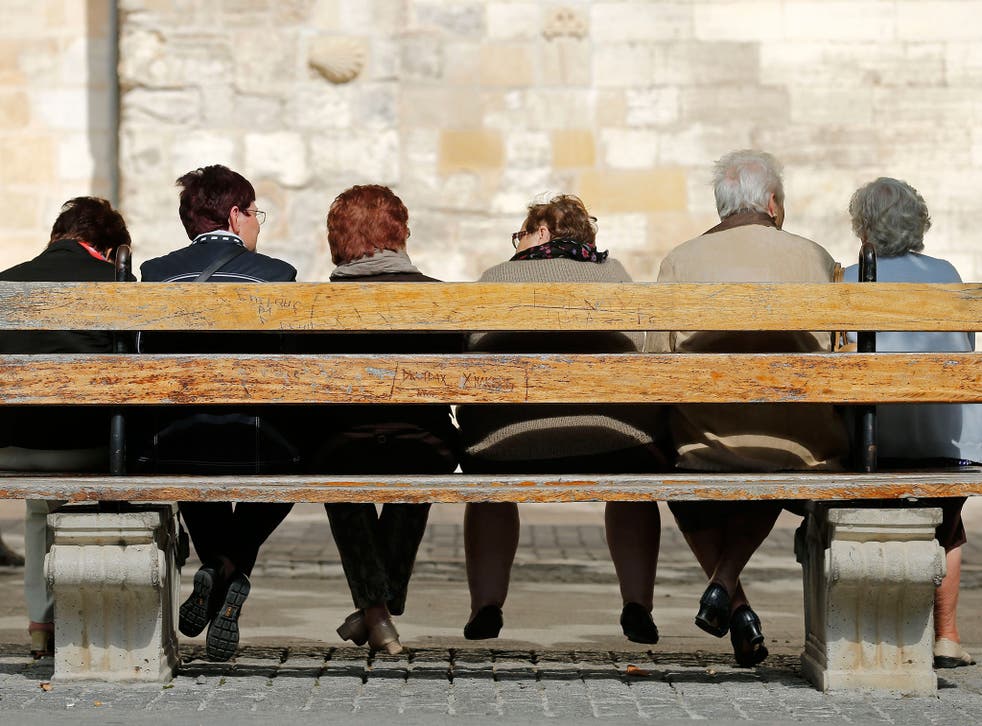 Sitting down for long periods of time isn't just bad for your metabolism, it can make you age quicker too.
New research has found that sitting down for 10 or more hours a day without regular exercise can make a person's cells age prematurely.
Published in the American Journal of Epidemiology, the University of California San Diego study looked at nearly 1,500 women aged between 64 and 95.
It found the cells of women who sit for over 10 hours and do less than 40 minutes of moderate-to-vigorous exercise a day have are biologically eight years older than women who are less sedentary.
The women with biologically older cells had shorter telomeres which are found at the end of DNA strands and help to protect chromosomes from deterioration.
Telomeres are described as acting like the plastic tips on shoelaces and naturally shorten and fray as a cell ages. The shortening of telomeres is associated with cardiovascular disease, diabetes and major cancers, while lifestyle factors, such as smoking and obesity, may also contribute to this shortening.
"Our study found cells age faster with a sedentary lifestyle. Chronological age doesn't always match biological age," said Dr Aladdin Shadyab, the lead author of the study at the Department of Family Medicine and Public Health at the university's School of Medicine.
"We found that women who sat longer did not have shorter telomere length if they exercised for at least 30 minutes a day, the national recommended guideline," he added. "Discussions about the benefits of exercise should start when we are young, and physical activity should continue to be part of our daily lives as we get older, even at 80 years old."
The worst jobs for your health

Show all 10
The women who took part in the study are part of the Women's Health Initiative, a national study investigating the determinants of chronic diseases in post-menopausal women.
Dr Shadyab said future studies will examine the effects of exercise on telomeres will focus on men and younger populations.
Being sedentary for a number of hours each day has been linked to being overweight and obesity, some forms of cancer, type two diabetes and early death, according to NHS Choices. Research suggests that excessive sitting can slow down the body's metabolism, which can affect a person's ability to regulate blood sugar and blood pressure, and to metabolise fat.
The NHS recommends people should exercise for at least 150 minutes a week and reduce the amount of time spent sitting down, whether it is spent at a computer, watching TV, while travelling on a bus or in a car, or doing homework.
Register for free to continue reading
Registration is a free and easy way to support our truly independent journalism
By registering, you will also enjoy limited access to Premium articles, exclusive newsletters, commenting, and virtual events with our leading journalists
Already have an account? sign in
Join our new commenting forum
Join thought-provoking conversations, follow other Independent readers and see their replies