Solar eclipse 2015: Would-be skygazers complain that they couldn't find filtered glasses
Today's solar eclipse was the most total since 1999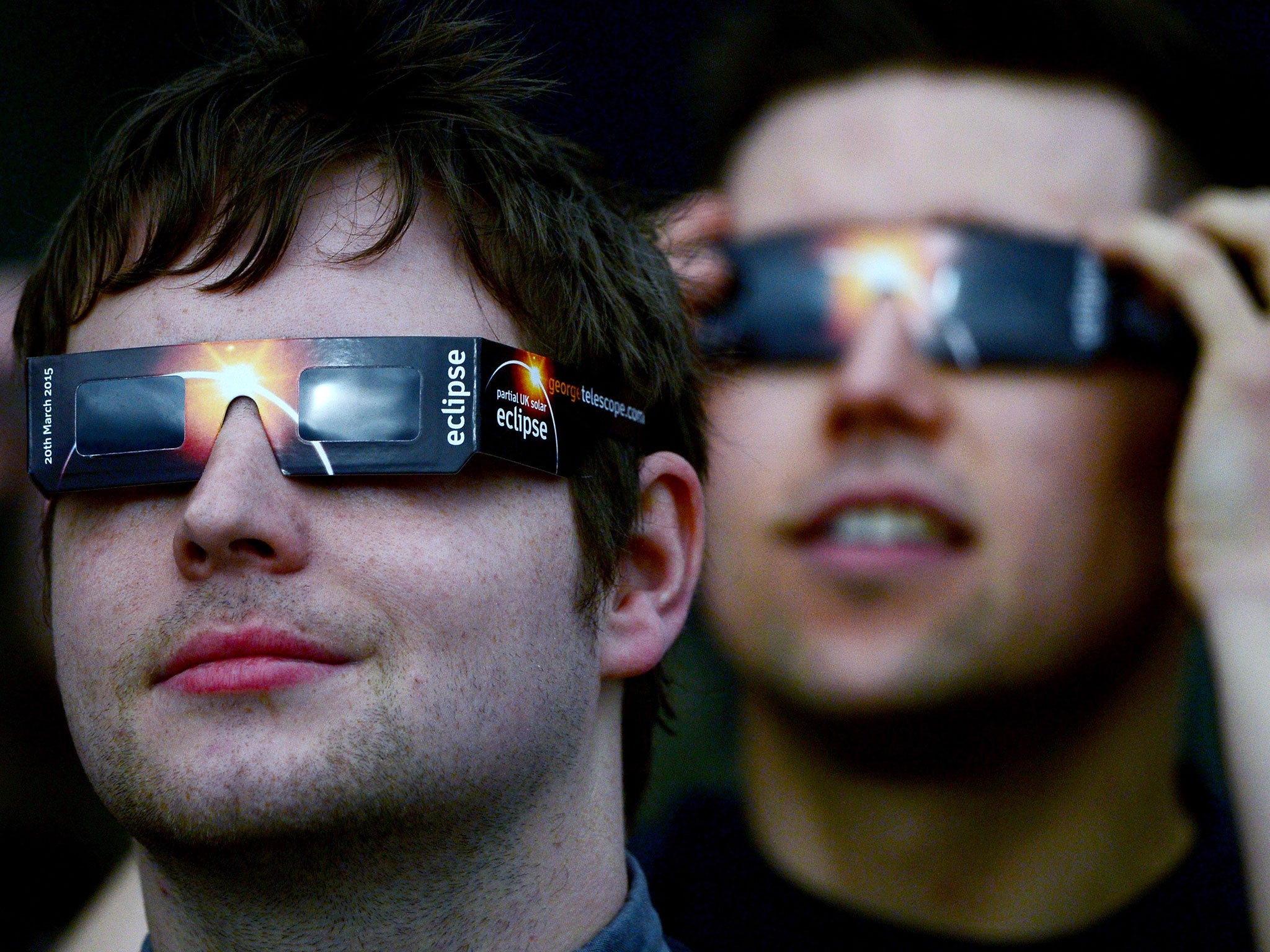 Would-be solar eclipse watchers are complaining that an apparent shortage of filtered glasses meant they could not safely experience the phenomenon this morning.
The country's major supermarkets failed to capitalise on the most total solar eclipse since 1999, meaning many people shopped online for safety specs fitted with a special solar filter lens.
But dedicated websites sold out, including online shop Eclipseglasses.co.uk, pushing prices up elsewhere.
Numerous amateur skygazers posted disgruntled tweets about a perceived shortage of filtered glasses.
To coincide with the first solar eclipse since 1999 The BBC's science magazine Sky at Night magazine gave a away a free pair of glasses with its March issue.
But the sought-after issue was selling at double its £7.99 retail price on ebay.co.uk, with over 20 bids placed. Other users on Amazon and Ebay tried to make a fast buck by selling the specialist specs at £20 a pair.
The magazine's editor Chris Bramley told MailOnline the magazine printed an extra 10,000 copies in preparation for the solar eclipse as staff were overwhelmed by how interested people were.
"We did anticipate some extra activity but we were stunned by the level of interest in the event, we increased our print run by an extra 10,000 copies and it sold out," he told the website.
Mr Bramley added he was surprised the glasses weren't more widely available.
Join our commenting forum
Join thought-provoking conversations, follow other Independent readers and see their replies