Government accused of 'not taking climate crisis seriously' as solar panel installations plummet after subsidies cut
'The government promote fracking, which is backed by only 12 per cent of the public, yet they effectively block onshore wind, which is backed by 79 per cent of the public,' say Rebecca Long Bailey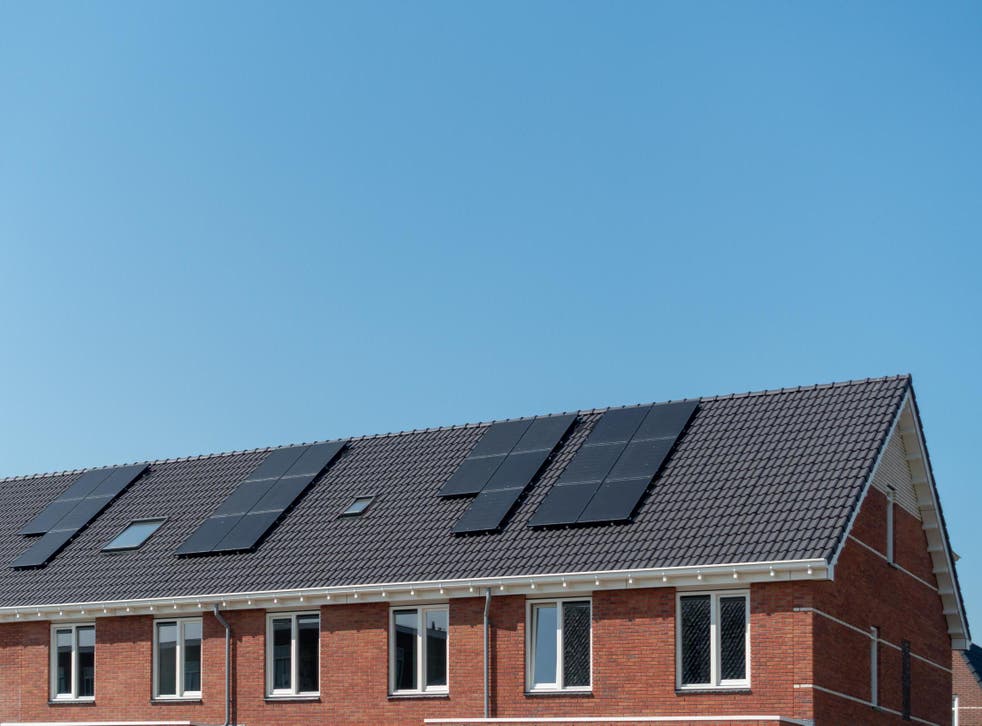 Labour has accused the government of not taking the climate crisis seriously after installations of solar panels on houses fell by 94 per cent in the wake of subsidies being cut.
Rebecca Long-Bailey, the shadow business secretary, quoted the figures during prime minister's questions, while challenging the government on its climate change action after it scrapped subsidies for domestic solar panels in April.
Standing in for party leader Jeremy Corbyn, the Salford and Eccles MP said: "The government promote fracking, which is backed by only 12 per cent of the public, yet they effectively block onshore wind, which is backed by 79 per cent of the public.
"New solar is down 94 per cent and home insulation is down 98 per cent. Parliament has declared a climate emergency, yet there is no evidence that this government take it seriously."
The solar feed-in tariff, which allowed people to claw back some of the expense of installing solar panels on their homes, encouraged hundreds of thousands of people to fit them to their roofs.
Historic England's best new listed buildings

Show all 34
But the scheme was brought to an end in March and, while a new system was expected to be rolled out, officials confirmed new installations would be expected to give their unused clean power to energy companies for free.
The opposition argued that data showed the scrapping of home panel subsidies from April caused new solar power capacity to fall from 79MW in March to only 5MW last month, The Guardian reports.
In response, David Lidington, the Cabinet Office minister, said: "There are already about 400,000 jobs in low-carbon businesses and their supply chains throughout the UK, with scope for much more low-carbon growth to support up to two million jobs in the future.
"We have now received advice from the independent committee on climate change about how to time and to legislate for our transition to a completely decarbonised economy, and we will be bringing forward later this year our decisions on how and when we will be taking that action."
Join our new commenting forum
Join thought-provoking conversations, follow other Independent readers and see their replies