Scientists turn spinach leaf into working human heart tissue
Plants are one of the best ways of recreating the astonishing ways the body can carry blood
Andrew Griffin
Friday 24 March 2017 15:35 Comments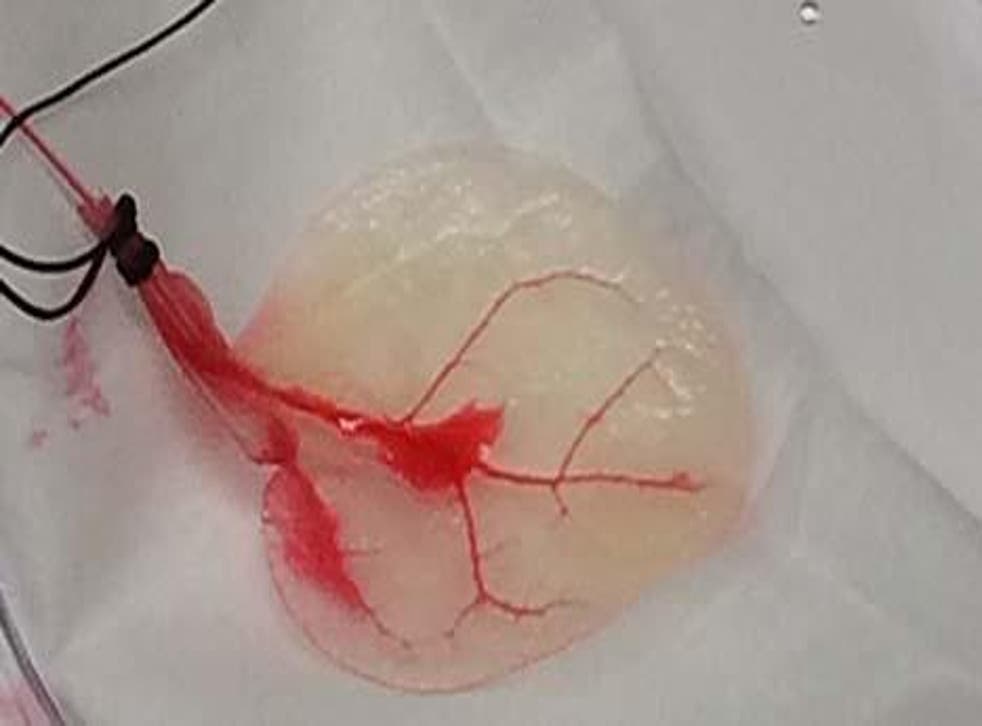 Researchers have turned a spinach leaf into working human heart tissue.
Scientists struggle to make large-scale human tissue – while they have had success in creating small lab samples, it is much more difficult to make them at the size of tissues, bones or whole organs. But that's what will be needed if the tissue proves useful in the treatment of disease or injury.
Now they have come closer to solving perhaps the hardest of those challenges ,and creating a vascular system that can deliver blood into the new tissue.
Until now, it has been hard to recreate the tiny, branching network of blood vessels using techniques like 3D printing. But researchers have solved it by turning to plants – and turning plants into tissue.
While plants and animals have every different ways of transporting fluids and chemicals, the structure of the parts that do so are very similar, the authors write in a paper that will be published in the journal Biomaterials in May. "The development of decellularized plants for scaffolding opens up the potential for a new branch of science that investigates the mimicry between plant and animal," they write.
To create the heart, the team stripped the plant cells from spinach leaves. They sent fluids and microbeads similar to human blood cels through the spinach's vessels, and seeded human cells that are used to line blood vessels into it.
Eventually, the same technique cold be sued to grow layers of healthy heart muscles and treat heart attack patients, they suggest. It is particularly useful because such plants can be found easily and everywhere.
Science news in pictures

Show all 20
"We have a lot more work to do, but so far this is very promising," said Glenn Gaudette, who is a professor of biomedical engineering at Worcester Polytechnic Institute and corresponding author of the paper. "Adapting abundant plants that farmers have been cultivating for thousands of years for use in tissue engineering could solve a host of problems limiting the field."
Register for free to continue reading
Registration is a free and easy way to support our truly independent journalism
By registering, you will also enjoy limited access to Premium articles, exclusive newsletters, commenting, and virtual events with our leading journalists
Already have an account? sign in
Join our new commenting forum
Join thought-provoking conversations, follow other Independent readers and see their replies