Spinosaurus: Meat-eating dinosaur even larger than T-Rex, was 'river monster', researchers say
50-foot long creature lived in north African river systems in 'huge numbers' during cretaceous period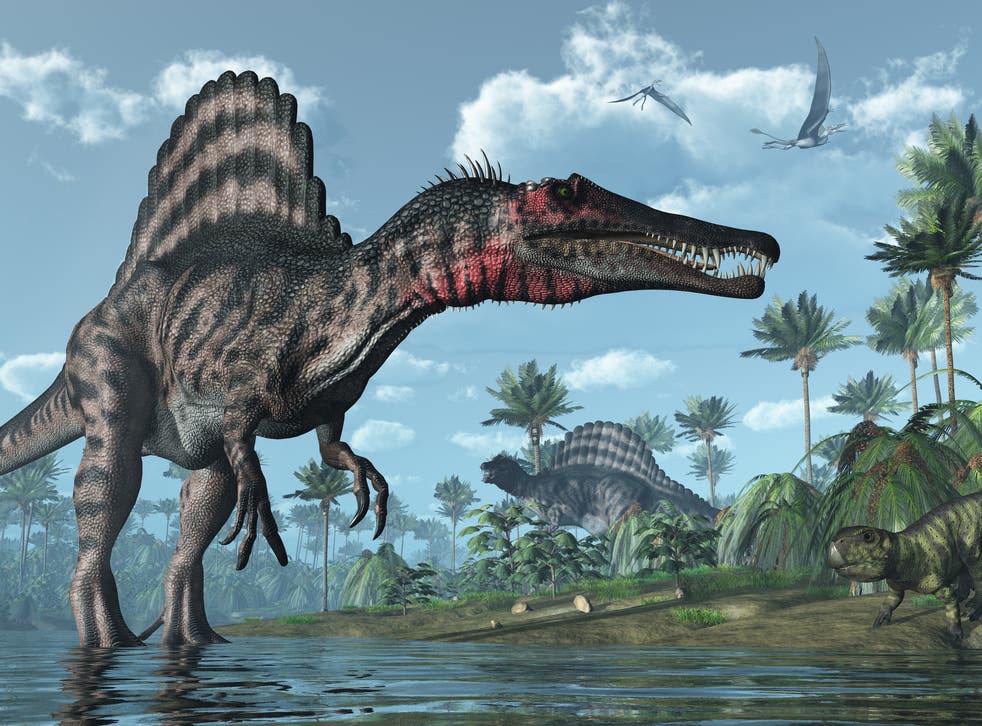 While the mighty Tyrannosaurus Rex is rightly recognised as being among the most fearsome of carnivorous dinosaurs, in recent years an even larger beast - the spinosaurus - has begun to attain a similar level of infamy.
A new study by a team of researchers at Portsmouth University confirms the spinosaurus "was an enormous river-monster", which would have terrorised riparian species.
This extraordinary dinosaur could grow to 50 feet (15 meters) long and weigh seven tons - making it even longer than the T-Rex, which could grow to 40 feet (12 metres) long.
Register for free to continue reading
Registration is a free and easy way to support our truly independent journalism
By registering, you will also enjoy limited access to Premium articles, exclusive newsletters, commenting, and virtual events with our leading journalists
Already have an account? sign in
Register for free to continue reading
Registration is a free and easy way to support our truly independent journalism
By registering, you will also enjoy limited access to Premium articles, exclusive newsletters, commenting, and virtual events with our leading journalists
Already have an account? sign in
Join our new commenting forum
Join thought-provoking conversations, follow other Independent readers and see their replies