Why standing-up more could be key to anti-ageing
Study finds sitting down less lengthens telomeres and protects DNA
Heather Saul
Friday 05 September 2014 07:44 Comments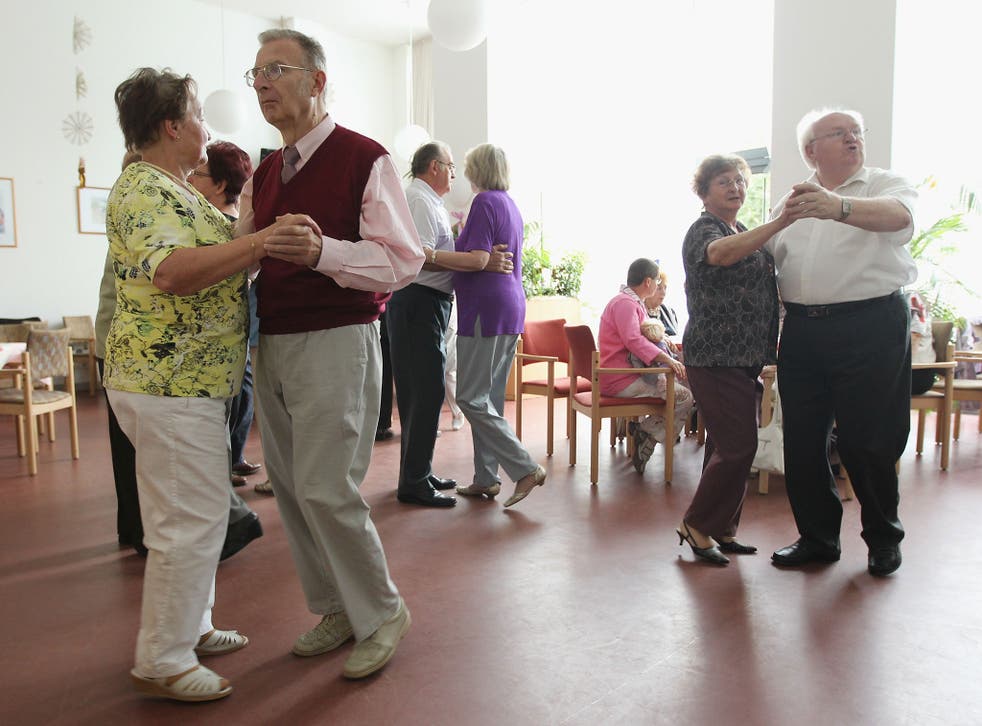 Spending more time standing up could be key to slowing the ageing process and even extending lifespan, a new study has suggested.
A team at the Karolinska University Hospital in Sweden found reducing the amount of time elderly people spend sitting down protects their DNA.
Researchers said standing up more frequently was associated with longer telomeres, or caps which guard the end of chromosomes and the genetic code inside.
Shorter telomeres are linked to age-related illnesses such as heart disease and some cancers. Previous research has found people who live healthier lifestyles can have longer telomeres.
Lead-author Professor Mai-Lis Hellenius and her team looked at 49 predominantly sedentary and overweight adults, all aged in their late sixties.
Half of them had taken part in a six month exercise programme while the other half were not asked to undertake any physical activity. Physical activity was measured with a diary, questionnaires and a pedometer.
The team examined telomere lengths from blood tests taken at the beginning of the six months and at the end. They found those who reduced the amount of time spent sitting in the exercise group were associated with telomere lengthening.
Dr Hellenius told Medscape: "We're excited about this study. Long telomeres are linked to a longer, healthier life.
"Our DNA will be damaged during a lifetime. It's damaged by bad diets, smoking, infections, and so on. Our capability to copy and produce new DNA and new cells is so important."
The study, 'Stand up for health—avoiding sedentary behaviour might lengthen your telomeres: secondary outcomes from a physical activity RCT in older people', has been published in the British Journal of Sports Medicine.
Register for free to continue reading
Registration is a free and easy way to support our truly independent journalism
By registering, you will also enjoy limited access to Premium articles, exclusive newsletters, commenting, and virtual events with our leading journalists
Already have an account? sign in
Join our new commenting forum
Join thought-provoking conversations, follow other Independent readers and see their replies