Star that could have 'alien megastructure' around it is almost certainly covered by a swarm of comets, Nasa says
New study explored infrared data and found that it was likely that cold comets were to blame for the unusual light patterns — though an 'alien megastructure' or something else still can't be ruled out
Andrew Griffin
Wednesday 25 November 2015 12:43 Comments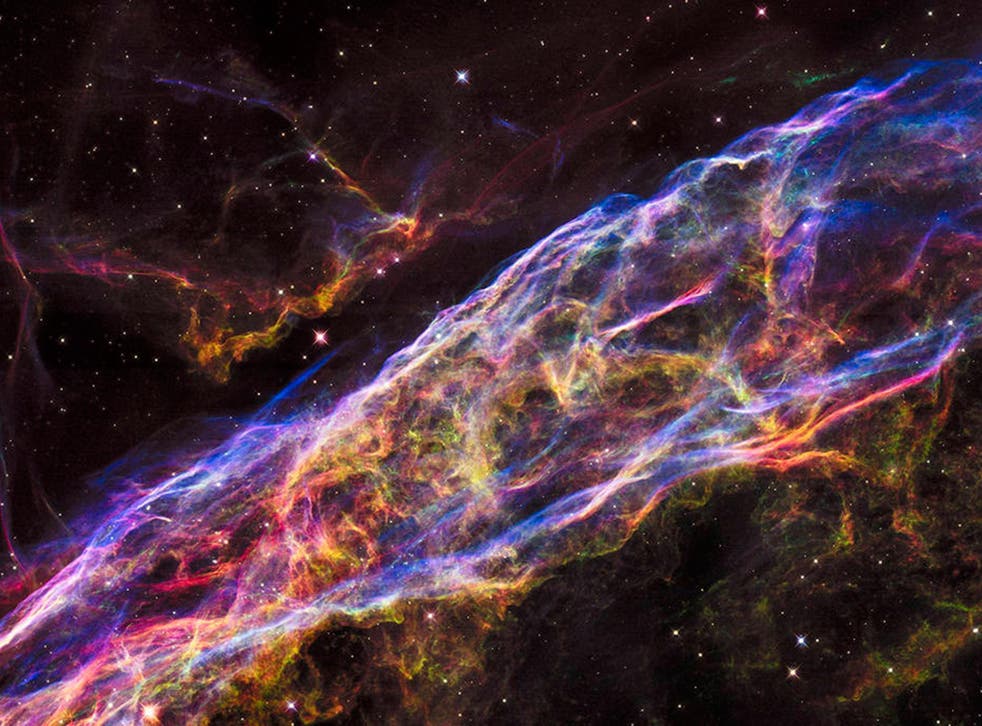 Unusual light patterns around a distant star, which some took as evidence of an alien megastructure, were more likely caused by a swarm of cold comets.
New infrared readings show that the popular explanation of a cloud of asteroid debris blocking the star does not appear to be the case. It is more likely that cold comets on a strange orbit travelled in front of the star, scientists said.
In recent weeks, a star known as KIC 8462852 caused a huge stir because the light coming from it seemed to be dimming in strange, unexpected and never-before-seen ways. That seemed to indicate that something had moved in front of it and blocked its light — but the usual explanation, that a planet had passed in its way, didn't explain the strange patterns.
Some suggested that the unusual patterns were possibly caused by a huge alien megastructure that could have been placed around the star. Other scientists suggested that an asteroid may have been smashed up and be moving in front of it.
Since then, scientists have been exploring the little data that they have in an attempt to find out what is blocking the light.
Scientists say that infrared light doesn't show evidence of two of the leading theories: that planetary impact, or two asteroids colliding into each other, had created debris that is moving in front of the star. If that was the case then the clouds of rock would be hot enough that they would glow in the view of the infrared camera.
Nasa's most stunning pictures of space

Show all 30
That probably means that it is being blocked by a bunch of cold comets — though doesn't necessarily rule out more unusual theories like an alien megastructure. If the strange light is caused by comets, then they are probably on a long and strange orbit that meant that they were in front of the star in 2011, when the exciting picture was taken, but would have moved away in 2015 when the information in the new study was taken.
"This is a very strange star," said Massimo Marengo of Iowa State University, who led the study. "It reminds me of when we first discovered pulsars. They were emitting odd signals nobody had ever seen before, and the first one discovered was named LGM-1 after 'Little Green Men.'"
Register for free to continue reading
Registration is a free and easy way to support our truly independent journalism
By registering, you will also enjoy limited access to Premium articles, exclusive newsletters, commenting, and virtual events with our leading journalists
Already have an account? sign in
Join our new commenting forum
Join thought-provoking conversations, follow other Independent readers and see their replies