Stem cell trial cures blindness for many patients - with no side effects
Phase one surgery trial to cure macular degeneration hailed as a success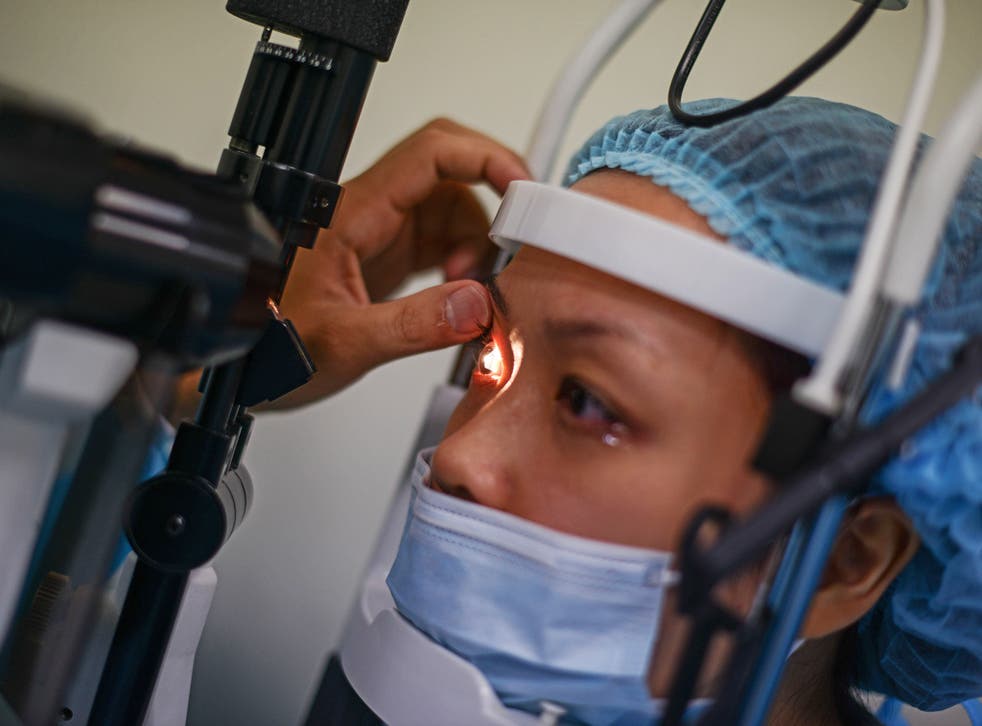 A pioneering treatment for progressive blindness has been proved safe three years after patients were injected with stem cells derived from human embryos, a study has found.
More than half of the patients with macular degeneration – where the eye's light-sensitive cells are progressively destroyed – experienced a significant improvement in their eyesight, but none showed any adverse effects due directly to the transplant of the embryonic cells, scientists said.
Doctors injected the stem cells into the eyes of 18 patients – nine with Stargardt's macular dystrophy and nine with dry, age-related macular degeneration – with the ultimate aim of repairing damaged photoreceptors in the retina at the back of the eye.
However, the more immediate goal of the phase one clinical trial was to test the safety and tolerability of the operation, which involved injections with three different doses – 50,000, 100,000 and 150,000 cells – said Robert Lanza, chief scientific officer of Advanced Cell Technology in Marlborough, Massachusetts.
No adverse safety issues were found during the three years that the 18 patients were monitored. There was also evidence that the injected cells had survived, and had contributed to an improvement in the eyesight of some patients, Dr Lanza said.
"About half of the patients had an improvement in visual acuity of three lines or more, which corresponds to a doubling of the visual angle, and is generally accepted as clinically significant," Dr Lanza said.
"To understand what this means, let's assume you're six feet tall. If a patient can now see you after treatment, then before treatment you would have to have been 12 feet high – taller than a flagpole – in order for them to see you," he said.
One 75-year-old rancher from Kansas, who was effectively blind in one eye before the treatment, improved to such an extent that he was able to ride a horse again. Other patients reported that they could use their computers or could go shopping, Dr Lanza said.
Follow-up testing found that 10 out of the 18 patients experienced substantial improvements in how well they could see, according to the study published in the journal The Lancet.
Further clinical trials will be carried out to test the efficacy of the treatment.
Register for free to continue reading
Registration is a free and easy way to support our truly independent journalism
By registering, you will also enjoy limited access to Premium articles, exclusive newsletters, commenting, and virtual events with our leading journalists
Already have an account? sign in
Register for free to continue reading
Registration is a free and easy way to support our truly independent journalism
By registering, you will also enjoy limited access to Premium articles, exclusive newsletters, commenting, and virtual events with our leading journalists
Already have an account? sign in
Join our new commenting forum
Join thought-provoking conversations, follow other Independent readers and see their replies