Stem cells: the first human trial
Revolutionary treatment using human embryos for patients with incurable blindness
Steve Connor
Friday 20 November 2009 01:00 Comments
Stem cells: the first human trial

Show all 3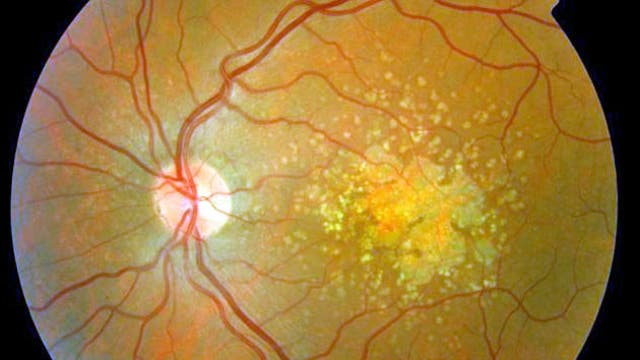 People suffering from a form of incurable blindness could soon become the first patients in the world to benefit from a new and controversial transplant operation using stem cells derived from spare human embryos left over from IVF treatment.
Scientists working for an American biotechnology company yesterday applied for a licence to carry out a clinical trial on patients in the US suffering from a type of macular degeneration, which causes gradual loss of vision. They expect the transplant operations to begin early in the new year.
The development is highly controversial because many "pro-life" groups are opposed to using human embryos in any kind of medical research but scientists believe that the benefits could revolutionise the treatment of many incurable disorders ranging from Parkinson's to heart disease.
The company has applied for a licence from the US Food and Drug Administration (FDA) and is confident of its application being granted.
"We've seen absolutely no adverse effects whatsoever in any of the preclinical experiments and our cells are more than 99.9 per cent pure," said Dr Robert Lanza, the chief scientific officer of Advanced Cell Technology (ACT) in Worcester, Massachusetts.
"We certainly expect them [the FDA] to come back with comments and questions but our hope is that we will start sometime early next year. We're optimistic and certainly confident in our own data. We've been in dialogue [with the FDA] and we know what was on their mind and what they wanted us to do," he said. "We're hoping, assuming no hitches, to begin early next year, perhaps March."
Stem cells derived from human embryos that are only a few days old have the ability to develop into any of the scores of specialised tissues of the body. The hope is that they could be used to repair the damaged organs and tissues of patients with a relatively simple transplant procedure.
ACT has filed an "investigational new drug" application with the FDA to treat a form of progressive damage to the retina of the eye called Stargardt's macular degeneration, which destroys the central part of the retina involved in recognising faces and reading words on a page. They also intend to follow this with an application to treat age-related macular degeneration, which affects more than 500,000 people in Britain and is the most common cause of blindness.
"We hope to file a second application for age-related macular degeneration very soon within the next few months," said Dr Lanza. "I think we've put together a pretty convincing case but the FDA has to be pretty careful. I'm sure they will come back to us in the next 30 days with more questions."
The treatment for eye disease uses stem cells to recreate a type of cell in the retina that supports the photoreceptors needed for vision. These cells form the retinal pigment epithelium – which keep the light-sensing cells of the retina alive – which are often the first to die off in macular degeneration, which in turn leads to loss of vision, he said.
A single cell from a human embryo left over from IVF treatment was used in the creation of the stem cell "line" that Dr Lanza and his colleagues cultivated in the laboratory. By bathing the stem cells in a suite of chemical messengers, they were able to stimulate them to develop into fully mature retinal pigment epithelium cells.
Tests on animals found that transplants of the human cells into rats with macular degeneration resulted in a "100 per cent improvement" in vision with no side-effects, Dr Lanza said. Transplants into the 12 human volunteers chosen as guinea pigs for the first clinical trial will involve giving them mild immuno-suppressant drugs to prevent tissue rejection.
"We're going to take a precautionary approach and use low-dose immuno-suppression after the operation and after six weeks we'll taper it off. We don't know whether we will really need it," Dr Lanza said.
He said the clinical trial could well be the first in the world because the only other company that had received a licence from the FDA had had to delay the start of its own clinical trial until the end of next year.
Geron, which received its FDA licence earlier this year, has run into safety problems with experiments on animals involving the growth of cysts. It has had to provide further information to the FDA in order to satisfy nervous regulators that the new technique is as safe as possible.
Meanwhile, ACT believes it has stolen a march on Geron because its own pre-clinical studies on animals have shown that its embryonic stem cells are extremely pure and safe with no signs of the cysts seen in the animals injected with the embryonic stem cells that Geron was hoping to use in patients suffering from spinal cord injuries. "They've been through this with Geron and the company has put out an announcement that they won't start until the third quarter of next year, so ours may well be the first trial," Dr Lanza said.
A similar proposal to treat age-related macular degeneration with embryonic stem cells is being developed by scientists in Britain led by Professor Pete Coffey of University College London, but this clinical trial is unlikely to start until early 2011. "It's such a complex, wholly new process that nobody had done before and it has to be done properly," he said.
"It hasn't been done before in humans and that is affecting the last stages of the plan to get into the clinic so it's obvious that we don't want anything to go wrong. But someone has to be the first take that step."
Dr Lanza said that extensive work had been done to ensure that the cells derived from embryonic stem cells were of high enough quality to be considered clinical grade. His company has submitted nine volumes of safety data to the FDA to address concerns over purity and the possibility that the stem cells may trigger the formation of cancerous tumours.
"What we definitely have going for us is that the cells are so well purified, well characterised and there are no adverse effects. So there is nothing here to send up a flag of concern," Dr Lanza said. "It has been over a decade since human embryonic stem cells were first discovered. The field desperately needs a big clinical success."
"After years of research and political debate, we're finally on the verge of showing the potential clinical value of embryonic stem cells. Our research clearly shows that stem cell-derived retinal cells can rescue visual function in animals that otherwise would have gone blind.
"We are hopeful that the cells will be similarly efficacious in patients," Dr Lanza added.
Medical focus: Stem-cell research
Q. Why do we hear so much about stem-cell research?
A. Scientists believe that by exploiting the potential of embryonic stem cells to develop into any cells of the body, they may be able to treat many incurable conditions.
Q. What is the difference between embryonic stem cells and adult stem cells?
A. Embryonic stem cells are derived from embryos just a few days old, collected in fertility clinics. Although the embryos would have been destroyed, many people have ethical objections to their use for any purpose other than reproduction. Adult stem cells are derived from skin cells or bone marrow cells which are treated so that they acquire the properties of embryonic stem cells, but not everybody is convinced this works.
Q. What has non-embryonic stem cell research achieved?
A. Claudia Castillo, from Barcelona, received a whole organ transplant grown using her own stem cells and without the need for powerful anti-rejection drugs. Surgeons used a windpipe from a donor which they stripped of all living cells and re-seeded with cells grown in the laboratory from Ms Castillo's bone marrow.
Register for free to continue reading
Registration is a free and easy way to support our truly independent journalism
By registering, you will also enjoy limited access to Premium articles, exclusive newsletters, commenting, and virtual events with our leading journalists
Already have an account? sign in
Join our new commenting forum
Join thought-provoking conversations, follow other Independent readers and see their replies