Stephen Hawking announces he is voting Labour: 'The Tories would be a disaster'
'Another five years of Conservative government would be a disaster for the NHS, the police and other public services'
Andrew Griffin
Monday 05 June 2017 16:25 Comments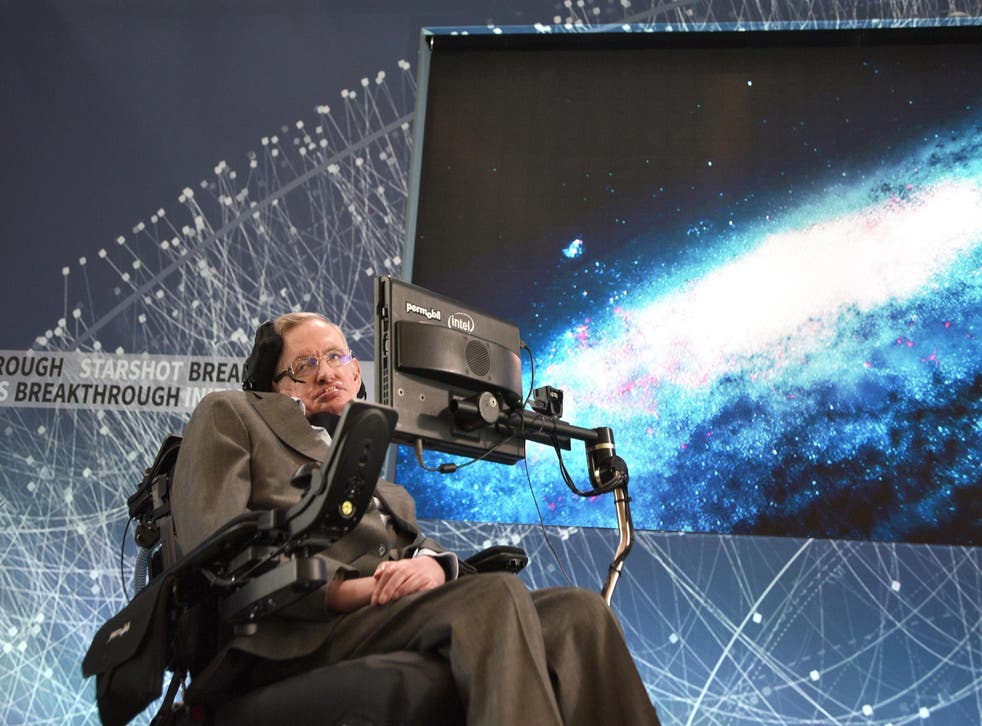 Stephen Hawking, regularly referred to as the world's smartest man, has backed Jeremy Corbyn.
The Conservatives would be a "disaster" for public services, the world-renowned astrophysicist said.
"I'm voting Labour because another five years of Conservative government would be a disaster for the NHS, the police and other public services," he said, after a meeting with Cambridge MP Daniel Zeichner.
General Election polls and projections: June 5
The official endorsement, given to his local Cambridge News, comes soon after Professor Hawking used the same word about Jeremy Corbyn, though for very different reasons.
""I regard Corbyn as a disaster," he said. "His heart is in the right place and many of his policies are sound, but he has allowed himself to be portrayed as a left wing extremist."
The cosmologist has supported Labour for much of his life and backed Mr Zeichner, his local Labour candidate, at the 2015 election. This time around he is competing with Lib Dem Julian Huppert, who won the seat from him in 2010 but went on to lose it again in 2015.
Nasa's most stunning pictures of space

Show all 30
"I was delighted to meet Professor Hawking again and receive his support for my re-election and a Labour government," Mr Zeichner said.
Register for free to continue reading
Registration is a free and easy way to support our truly independent journalism
By registering, you will also enjoy limited access to Premium articles, exclusive newsletters, commenting, and virtual events with our leading journalists
Already have an account? sign in
Join our new commenting forum
Join thought-provoking conversations, follow other Independent readers and see their replies