Ted Cruz issues warning over the dangers of a North Korean EMP attack at Republican debate
Republican presidential hopefuly Ted Cruz warned of the dangers of a North Korean EMP attack on the US during a debate
Doug Bolton
Monday 08 February 2016 21:07 Comments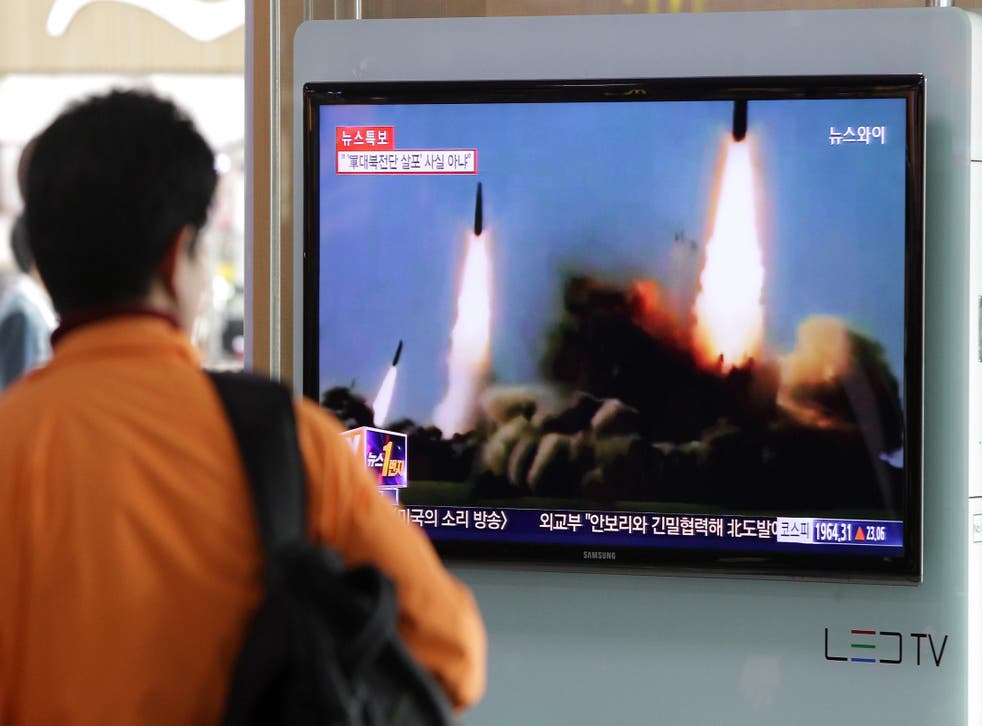 Texas Senator and Republican presidential hopeful Ted Cruz has made a stark warning over the possibility of a North Korean electromagnetic pulse (EMP) attack against the USA, which could potentially damage the power grid and render most electronic devices useless.
Among the near-endless stream of newsworthy quotes to have come out of the US Presidential race, Cruz's doomsday scenario, made at the Republican candidates' debate on 6 February, is one of the more apocalyptic.
Speaking about North Korea's recent rocket launch, Cruz said: "One of the real risks of this launch, North Korea wants to launch a satellite, and one of the greatest risks of the satellite is they would place a nuclear device in the satellite."
"As it got over the United States they would detonate that nuclear weapon and set off what's called an EMP, an electromagnetic pulse which would take down the entire electrical grid on the Eastern seaboard, potentially killing millions."
This scenario, Cruz said, means the US needs to "harden the grid to defend ourselves," and needs "missile defence to protect ourselves against North Korea."
Cruz has made similar warnings before, claiming in July last year that Iran could launch an EMP attack on the US following the Iranian nuclear deal.
While the direct threat posed by North Korea or Iran is questionable, Cruz is right in saying that an EMP could have potentially devastating effects.
In pictures: North Korea hydrogen bomb test

Show all 15
EMPs happen when exploding nuclear bombs emit gamma rays. These rays hit atoms, loosening their electrons. When electrons are loosened, they emit a radio pulse.
All of this happens in a fraction of a second, and after the blast, all of these particles can travel for very long distances. When they come into contact with electric circuits in computers or elsewhere, the circuits act like antennae, absorbing some of the pulse. However, since the burst of energy is so powerful, these circuits are unable to cope with the heat generated by the induced current, and end up getting fried.
This has happened before - in 1962, an EMP caused by the US Starfish Prime nuclear test off Johnston Atoll in the Pacific knocked out streetlights, telephone lines and burglar alarms around 900 miles away in Hawaii.
However, actually using a nuclear bomb to do this is easier said than done. Dr Yousaf Butt, a senior research fellow at Washington D.C.'s National Defence University, told the Washington Posts's Philip Bump that a rogue nation would need a very powerful nuclear bomb if they wanted to create an EMP.
He said a weapon with a yield of "hundreds of kilotons or megatons" would be needed to get the desired effect. North Korea's recent claimed 'hydrogen bomb' was believed to have a yield of around 10 kilotons, far too small to create a significant EMP.
Someone looking to launch an EMP attack would also need a missile to take the bomb high enough, to a precise point where it could be ensured that the pulse would reach its target. This is also difficult, and considered to be beyond the technological reach of many countries.
As Butt points out, if a terrorist or rogue state wanted to attack the US, they'd be better off just launching the nuclear bomb at a city, rather than aiming it into space.
It's thought that the real EMP threat comes not from nuclear terrorism but from the Sun - scientists last year warned of the possibility of a solar 'superflare', which could emit a huge amount of electromagnetic energy, disabling electronics and power grids worldwide.
In response to this threat, groups like the Foundation for Resilient Societies have called on governments to make their power grids more EMP-proof, in order to lessen the effects of a devastating solar flare.
EMPs are pretty worrying, but the chances of North Korea using one to destroy your iPhone are slim.
Register for free to continue reading
Registration is a free and easy way to support our truly independent journalism
By registering, you will also enjoy limited access to Premium articles, exclusive newsletters, commenting, and virtual events with our leading journalists
Already have an account? sign in
Join our new commenting forum
Join thought-provoking conversations, follow other Independent readers and see their replies