The Hubble Space Telescope's amazing journey 25 years on
The space telescope was seen as a costly flop on its first release, and its scientists and engineers were vilified - how differently we see it today
Steve Connor
Saturday 18 April 2015 01:16 Comments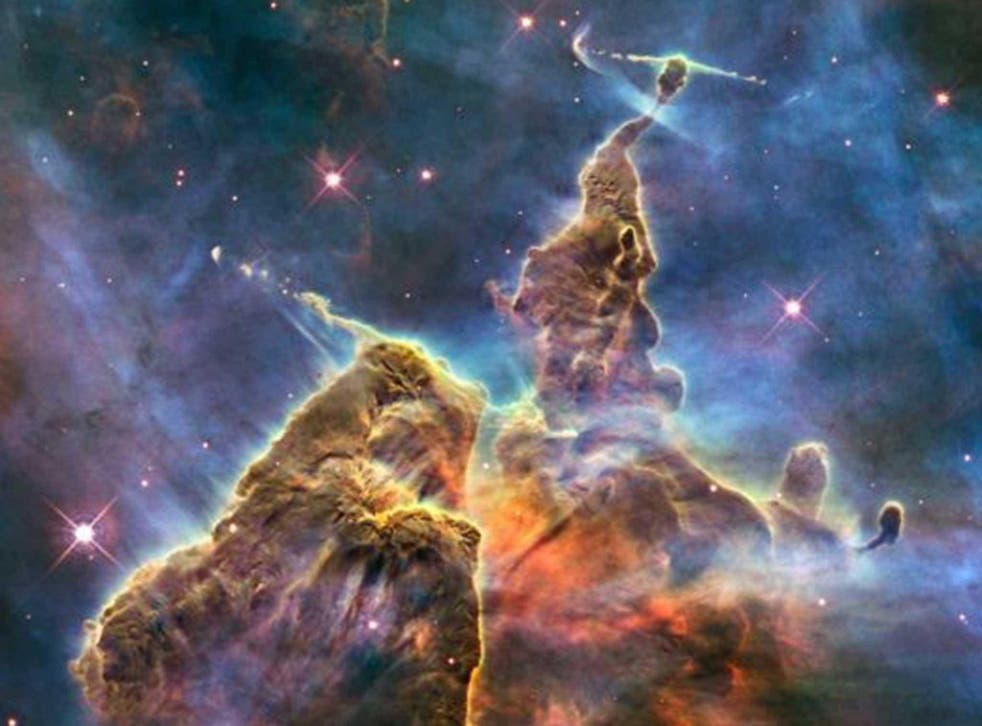 It has produced some of the most awe-inspiring images ever taken of the universe. But what is often forgotten about the Hubble Space Telescope is that after its launch 25 years ago it was originally labelled an embarrassing and expensive flop.
Just weeks after it was put into its orbit, the $2.8bn (£1.9bn) "time machine" that was going to look back to the earliest moments of creation was discovered to have been built with an optical error in its main mirror which effectively ruined its visual clarity.
Now, for the first time in more than a decade, the scientists and engineers who shouldered the blame for the error have spoken in public about the humiliation and vilification they had suffered during the blame game that followed the launch of the Hubble telescope on 24 April 1990.
In a series of interviews for a documentary to be screened tonight on the National Geographic Channel, the men in charge of the Hubble project have described the intense strain they came under when it emerged that a manufacturing error in the telescope's main reflecting mirror had turned the orbiting machine from a technological tour de force into an embarrassing white elephant.
NASA: Space in pictures

Show all 12
"I looked back on this and wondered how could I have been so stupid. It was leadership failure and I was leader of the team," said Charlie Pellerin, the head of astrophysics at the US National Aeronautics and Space Administration (Nasa) between 1983 and 1993.
"We made a terrible mistake in Hubble that I only saw retrospectively. And somehow we got it in our mind that criticism motivates people to work harder. It doesn't," he said.
"I was 38 years old when I got that job and I'd never managed a multi-hundred million dollar project before and so I assumed the people before me knew how to do it and they didn't," he told the documentary "Hubble's Cosmic Journey".
As soon as the first images began to arrive at the Hubble headquarters, scientists realised that something was seriously wrong. Instead of the pinpoint-sharp pictures everyone was expecting, the images were blurred and not unlike those taken by good amateur telescopes on the ground.
Barbara Mikulski, a senior American senator who had fought hard for US government funding to build the Hubble, was furious. "They've had 10 years to put this together. They've spent $2.8bn to be able to get it right and now we find that the Hubble Telescope's got a cataract," Ms Mikulski roared at the time.
Charlie Pellerin recalled one particular confrontation with the furious senator, after the scale of the team's error had become clear.
"She's mad and she's screaming with invectives and puts her finger in my chest, 'Charlie, you need to understand that this is a mess that's just gotta go away. We're gonna forget this nightmare ever happened'," he said.
In the event, it turned out the mistake could be perfectly fixed by correcting the optics with lenses and mirrors designed to be just as perfectly at fault – but in the opposite way. After the repair was carried out by Shuttle servicing missions, crystal-sharp images of planets, stars and galaxies began to stream back to Earth. A quarter century later Hubble is seen as one of the greatest scientific success stories in the history of space exploration.
'Hubble's Cosmic Journey', National Geographic Channel, tonight 8pm
Register for free to continue reading
Registration is a free and easy way to support our truly independent journalism
By registering, you will also enjoy limited access to Premium articles, exclusive newsletters, commenting, and virtual events with our leading journalists
Already have an account? sign in
Join our new commenting forum
Join thought-provoking conversations, follow other Independent readers and see their replies