This octopus learned to use a camera faster than some humans
Doug Bolton
Friday 17 April 2015 14:51 Comments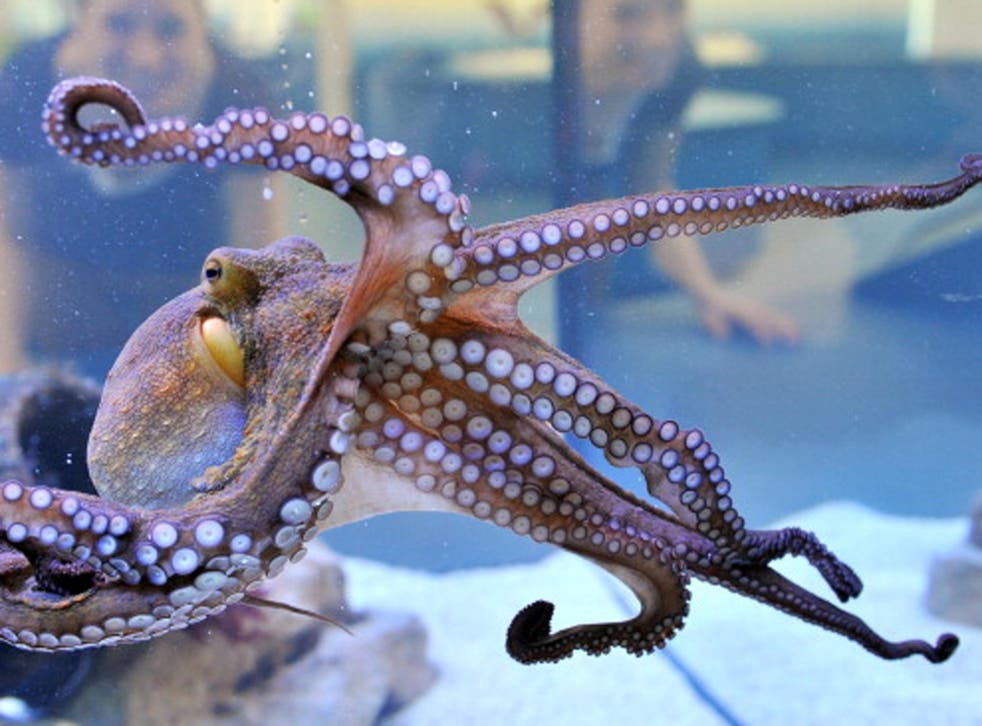 A brainy octopus at a New Zealand aquarium has learned how to take photos - using a waterproof camera specially designed to be operated with tentacles.
Rambo the octopus, a popular attraction at Kelly Tarlton's Sea Life Aquarium in Auckland, New Zealand, stunned her trainers with how quickly she got to grips with the camera.
Speaking to Cult of Mac, Mark Vette, Rambo's trainer, said: "When we first tried to get her to take a photo, it only took three attempts for her to understand the process. That's faster than a dog."
He added: "Actually, it's faster than a human in some instances."
Using a plastic-encased camera that's fixed in place in an aquarium doesn't make for the best pictures in the world, but at least Rambo's cheaper than your average professional photographer - charging NZ$2 per shot (that's around £1).
Rambo, however, is not the first octopus to make headlines for its intelligence. Paul the Octopus, after correctly predicting the results of all of Germany's 2010 football World Cup matches from his home in Oberhausen, gained international fame for his presience.
Unfortunately, Paul died at the end of 2010, so if you're looking for any future betting tips then you'll have to find another psychic mollusc.
Register for free to continue reading
Registration is a free and easy way to support our truly independent journalism
By registering, you will also enjoy limited access to Premium articles, exclusive newsletters, commenting, and virtual events with our leading journalists
Already have an account? sign in
Join our new commenting forum
Join thought-provoking conversations, follow other Independent readers and see their replies