Total lunar eclipse October 2014: Best pictures of the blood moon
Skywatchers saw the moon turn a deep copper hue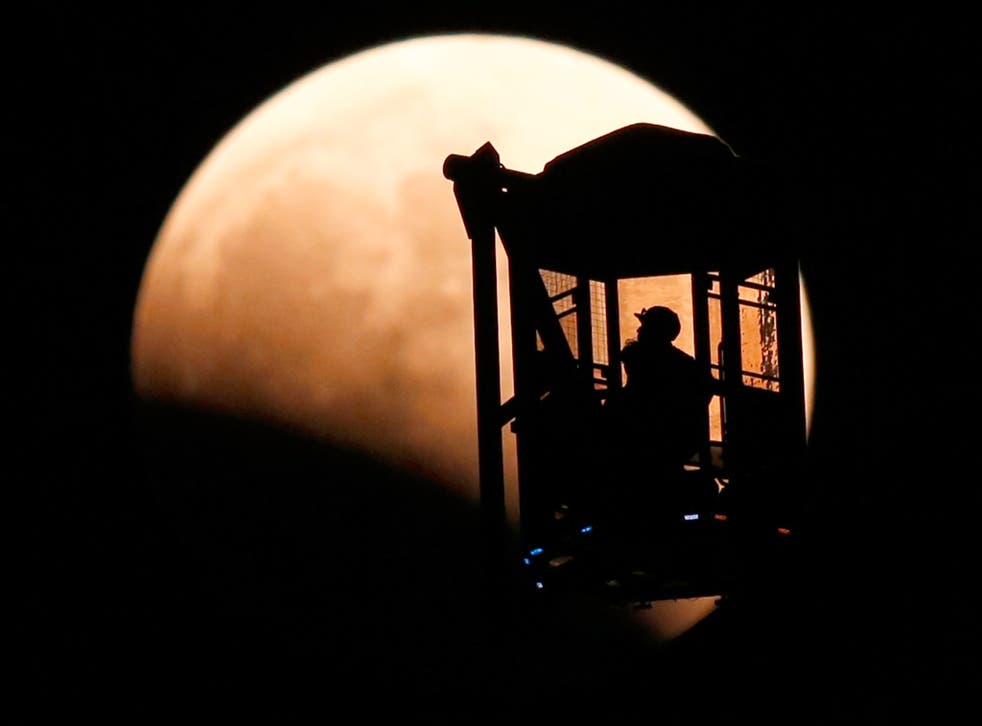 People living in parts of America and Asia awoke to the sight of a total lunar eclipse on Wednesday morning, also known as a blood moon because of the copper hue the moon takes as it passes into the Earth's shadow.
The total eclipse is the second of four over a two-year period that began on 15 April and concludes on 28 September 2015. Wednesday's event started at 8am GMT, before reaching totality at 10.25am GMT.
The blood moon was visible in parts of North America, South America and East Asia and Australia, while the rest of the world was given the opportunity to watch via live streams from Nasa and the Slough observatory.
Nasa even had a team of experts on hand for a live question and answer session during the streaming.
In pictures: Blood Moon October 2014

Show all 10
Tony Phillips, an astronomer with SpaceWeather.com, said the reddish colour taken by the moon during the total lunar eclipse is because we are seeing every sunrise and every sunset in the world, all at the same time.
He said the light beams into Earth's shadow, filling it with a copper glow that colours the moon red.
Join our new commenting forum
Join thought-provoking conversations, follow other Independent readers and see their replies