Toxic chemicals in our food, plastic and air are poisoning our children, warn leading scientists
Leading health and science organisations in the US call for chemicals to be banned at the first sign of danger rather than waiting 'unequivocal proof'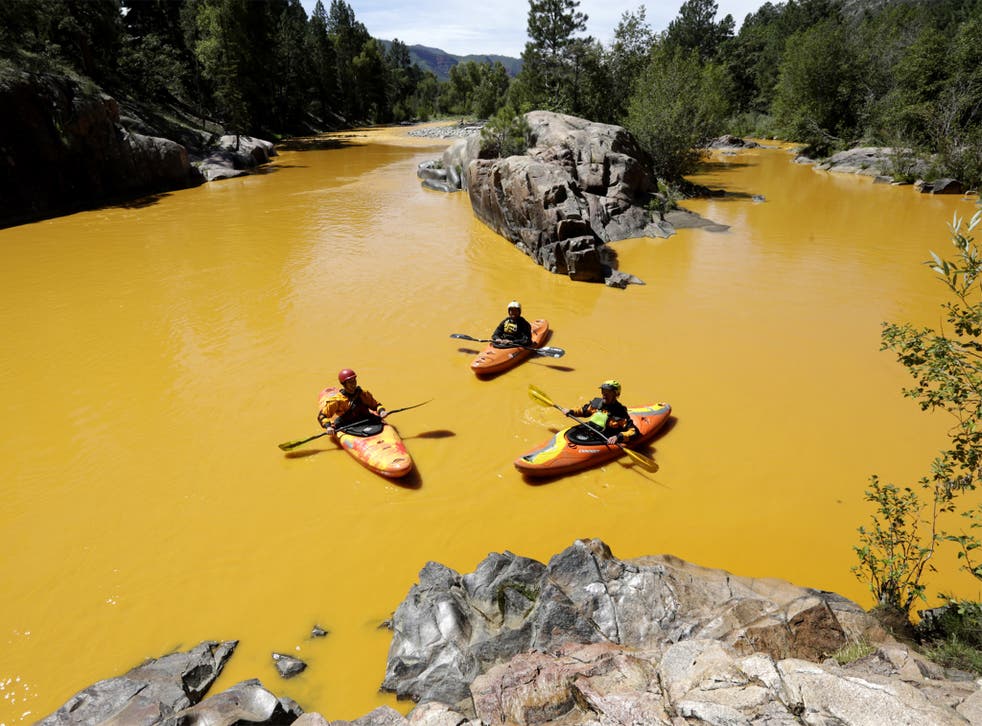 There is overwhelming scientific evidence that toxic chemicals in food, everyday products, the general environment and even the air are poisoning our children, a leading group of US scientists, medical experts and health organisations have said.
Issuing a "call to action", the researchers warned pregnant women had been found to be contaminated with dozens of potentially harmful substances such as organophosphate pesticides, PBDE flame retardants and phthalates found in plastic.
Such toxins can interfere in the development of the brain with unborn children being particularly vulnerable.
In paper in the journal Environmental Health Perspectives, the group said: "We are witnessing an alarming increase in learning and behavioural problems in children.
"Parents report that one in six children in the United States, 17 per cent more than a decade ago, have a developmental disability, including learning disabilities, ADHD, autism, and other developmental delays.
"As of 2012, 1 in 10 (or more than 5.9 million) children in the US are estimated to have ADHD. As of 2014, 1 in 68 children in the US has an autism spectrum disorder."
They said that many chemicals could interfere with the development of the brain at "extremely low levels of exposure".
"Research in the neurosciences has identified 'critical windows of vulnerability' during embryonic and foetal development, infancy, early childhood and adolescence," the paper said.
"During these windows of development, toxic chemical exposures may cause lasting harm to the brain that interferes with a child's ability to reach his or her full potential."
They pointed to a previous study that found 90 per cent of pregnant women in the US had detectable levels of 62 chemicals in their bodies, including phthalates, lead and mercury.
However the group said that such harmful chemicals "likely represent the tip of the iceberg" with only a "tiny minority" of the thousands of substances currently in use having been tested for their effects on the brain.
"Our failures to protect children from harm underscore the urgent need for a better approach to developing and assessing scientific evidence and using it to make decisions," the paper said.
"We as a society should be able to take protective action when scientific evidence indicates a chemical is of concern, and not wait for unequivocal proof that a chemical is causing harm to our children."
Another problem, they wrote, was when a chemical is banned because it is shown to be harmful, manuacturers "often substitute similar chemicals that may pose similar concerns or be virtually untested for toxicity".
"When the [US] federal government banned some uses of OP [organo-phosphate] pesticides, manufacturers responded by expanding the use of neonicotinoid and pyrethroid pesticides," the paper said.
"Evidence is emerging that these widely used classes of pesticides pose a threat to the developing brain.
"When the US government reached a voluntary agreement with flame retardant manufacturers to stop making PBDEs, the manufacturers substituted other halogenated and organophosphate flame retardant chemicals.
"Many of these replacement flame retardants are similar in structure to other neurotoxic chemicals but have not undergone adequate assessment of their effects on developing brains.
"When the federal government banned some phthalates in children's products, the chemical industry responded by replacing the banned chemicals with structurally similar new phthalates. These replacements are now under investigation for disrupting the endocrine system."
The signatories of the paper included Professor Deborah Bennett, of University of California, Davis, Dr David Bellinger, of Harvard Medical School, Dr Linda Birnbaum, director of the US National Institute of Environmental Health Sciences and director of the National Toxicology Program and Dr Alycia Halladay, chief science officer of the Austism Science Foundation.
Several leading medical organisations also signed, including the American College of Obstetricians and Gynaecologists, the International Neurotoxicology Association, and the US National Medical Association.
Join our new commenting forum
Join thought-provoking conversations, follow other Independent readers and see their replies