Galileo satellites launched by European Space Agency end up in the wrong orbit
The European Space Agency and launch company Arianespace say the satellites ended up in off-target orbits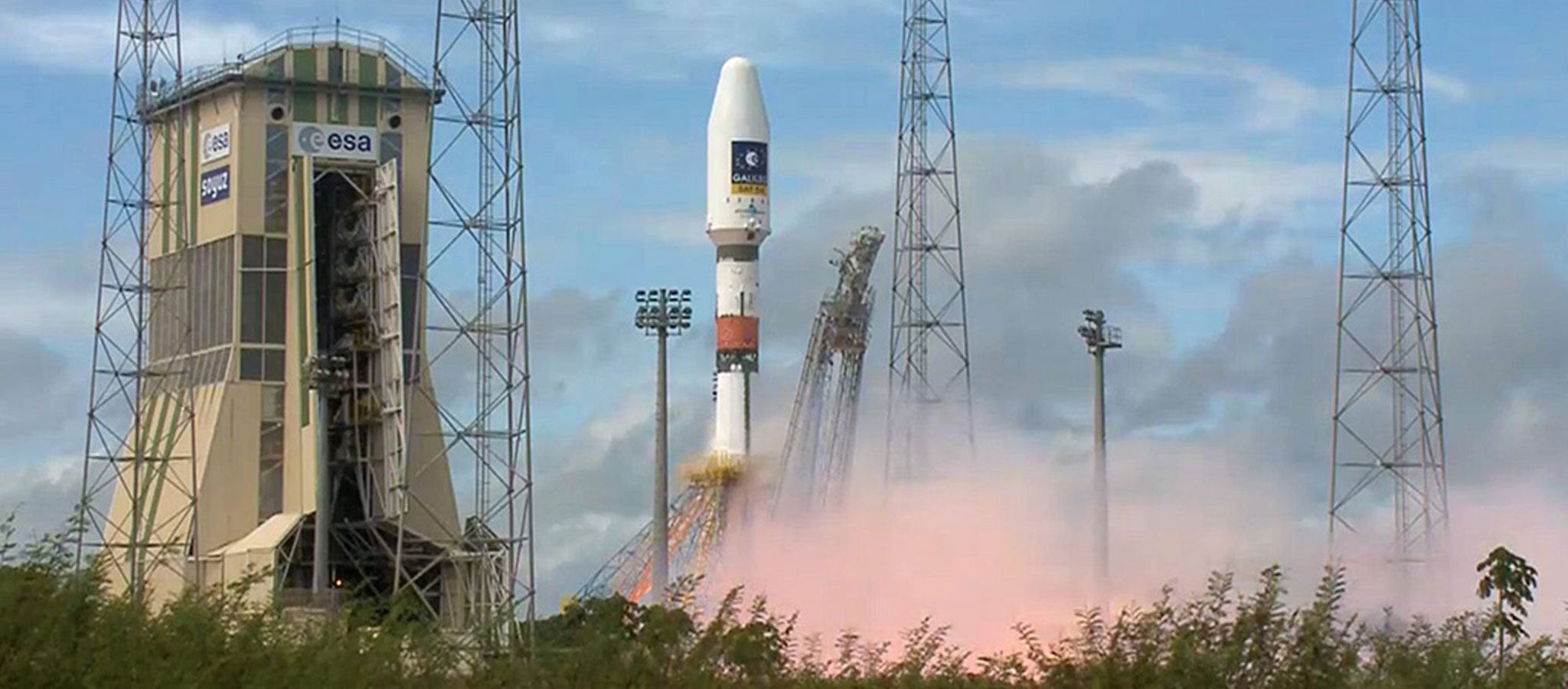 Space officials have confirmed they are investigating two satellites that are part of Europe's rival to the American GPS satellite navigation system after they were lofted into the wrong orbit.
The European Space Agency (ESA) and launch company Arianespace say the satellites ended up in off-target orbits after being launched on Friday from Kourou, French Guiana, aboard a Soyuz rocket.
The two satellites, named Doresa and Milena, form part of the Galileo system, the EU's billion-dollar sat-nav system.
Galileo has cost £4.8bn to date and has a total budget of £7 billion.
After initially saying the launch had been successful, Arianespace later confirmed an investigation was underway because they had gone onto a "lower orbit than expected".
While the ESA is not yet classing them as 'lost' it is unlikely the satellites can be eased into their correct orbit, Nasa Spaceflight has claimed.
The European Union hopes to have its 30-satellite Galileo navigation network operating fully by 2017. The Prague-based program oversaw the launch of its first two satellites in 2011, two more in 2012, and two more Friday.
NASA: Space in pictures
Show all 12
The ESA says the system will provide a highly accurate guaranteed global positioning service using extremely accurate atomic clocks.
The remaining 24 Galileo constellation satellites will be orbited over the next year or so, using six additional Soyuz vehicles carrying two spacecraft each. Arianespace says the project will support the creation of between 15,000 and 20,000 jobs in the European Union.
In a statement, Arianespace said: "Complementary observations gathered after separation of the Galileo FOC M1 satellites on Soyuz Flight VS09 have highlighted a discrepancy between targeted and reached orbit.
"Investigations are underway. More information will be provided after a first flight data analysis to be completed on 23 August, 2014."
Join our commenting forum
Join thought-provoking conversations, follow other Independent readers and see their replies