World's largest ever Tyrannosaurus rex revealed by scientists
'This is the rex of rexes'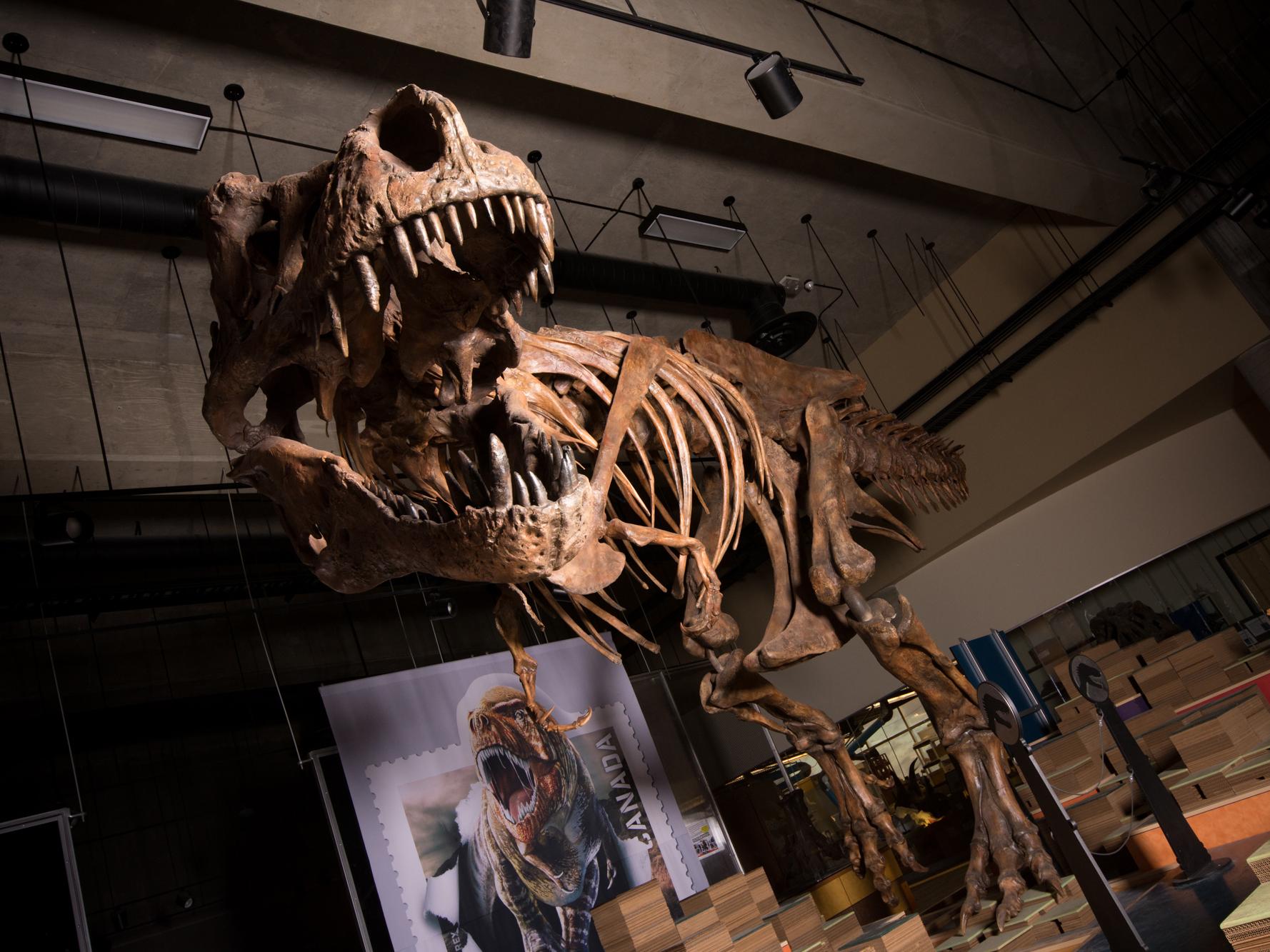 A Tyrannosaurus rex has been identified as the largest ever unearthed in a discovery that reveals the sheer scale of the planet's most iconic prehistoric predator.
Weighing in at 8,870kg while it was alive, the creature was bigger than any other carnivorous dinosaur known to science.
The specimen was nicknamed "Scotty" after the celebratory bottle of scotch scientists drank following its discovery nearly two decades ago.
"This is the rex of rexes," said Dr Scott Persons, a palaeontologist at the University of Alberta who led the study investigating Scotty's dimensions.
"There is considerable size variability among Tyrannosaurus. Some individuals were lankier than others and some were more robust. Scotty exemplifies the robust."
Science news in pictures
Show all 20
Dr Persons and his colleagues arrived at their conclusions after conducting careful measurements of its bones, which took years to remove from the hard sandstone they were encased in.
Not only is this dinosaur larger and heavier than any other T rex that has been discovered, it is thought to have lived into its early 30s, making it the oldest as well.
"By Tyrannosaurus standards, it had an unusually long life. And it was a violent one," said Dr Persons.
"Riddled across the skeleton are pathologies – spots where scarred bone records large injuries."
The relatively complete skeleton bears various wounds including broken ribs, an infected jaw, and what may have been a bite from another T rex on its tail.
Scotty's measurements suggest that dinosaurs continued to bulk out as they grew into old age, meaning maximum sizes estimated from existing specimens may be inaccurate.
It takes the record spot from Sue, a Tyrannosaurus specimen held at the Field Museum in Chicago which for years was assumed to be the largest.
However, while this dinosaur holds the top spot for the biggest for now, Dr Persons thinks this is unlikely to be the final word on T rex size.
Support free-thinking journalism and attend Independent events
"I think there will always be bigger discoveries to be made," he said.
"But as of right now, this particular Tyrannosaurus is the largest terrestrial predator known to science."
The skeleton will go on display at Canada's Royal Saskatchewan Museum in May.
The results of the study were published in The Anatomical Record.
Join our commenting forum
Join thought-provoking conversations, follow other Independent readers and see their replies