UK crane population hits highest level in 400 years
Species ceased to exist in 1600s due to hunting and severe habitat changes but have since made a comeback, writes Sam Hancock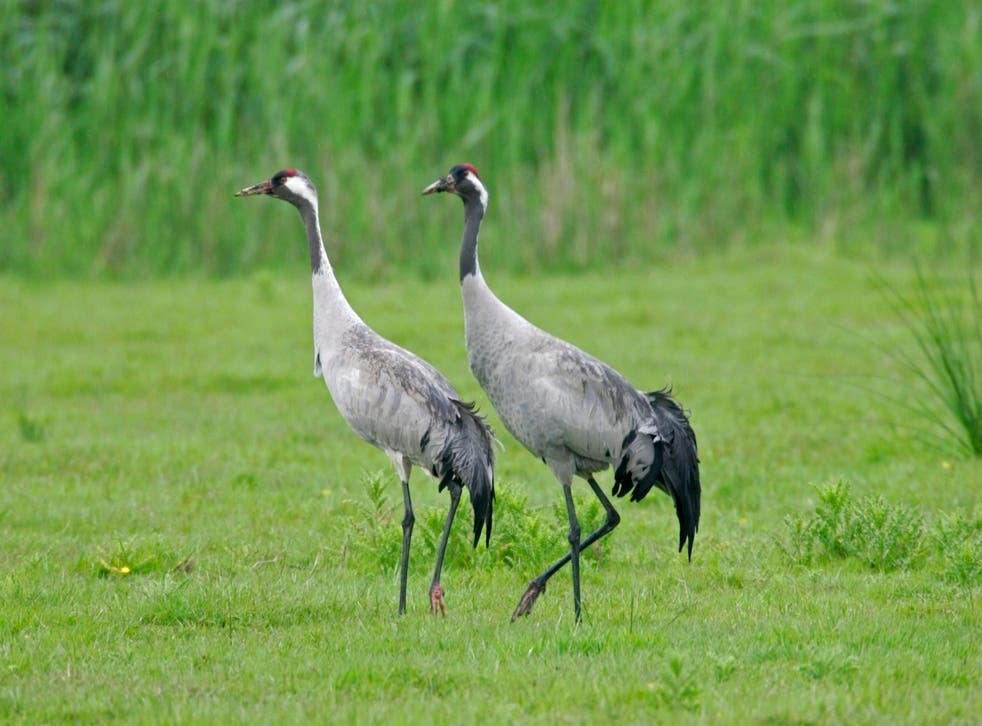 The number of cranes inside the UK has reached an all-time high since the species became extinct here 400 years ago, a survey has revealed.  
The research from 2020 – shared by the Royal Society for the Protection of Birds (RSPB) on Monday – found 64 new pairs living across Britain, which produced 23 chicks, bringing the total UK crane population to more than 200.  
Cranes, which stand as tall as 4ft, went from being commonplace to non-existent here in the 1600s due to hunting and a decline in their wetland habitat.
Join our new commenting forum
Join thought-provoking conversations, follow other Independent readers and see their replies