Antibiotics: World leaders sign groundbreaking UN declaration to tackle 'biggest global health threat'
If antibiotics lose their effectiveness then key medical procedures – including gut surgery, caesarean sections, joint replacements and chemotherapy – could become too dangerous to perform
Adam Withnall
Friday 23 September 2016 09:25 Comments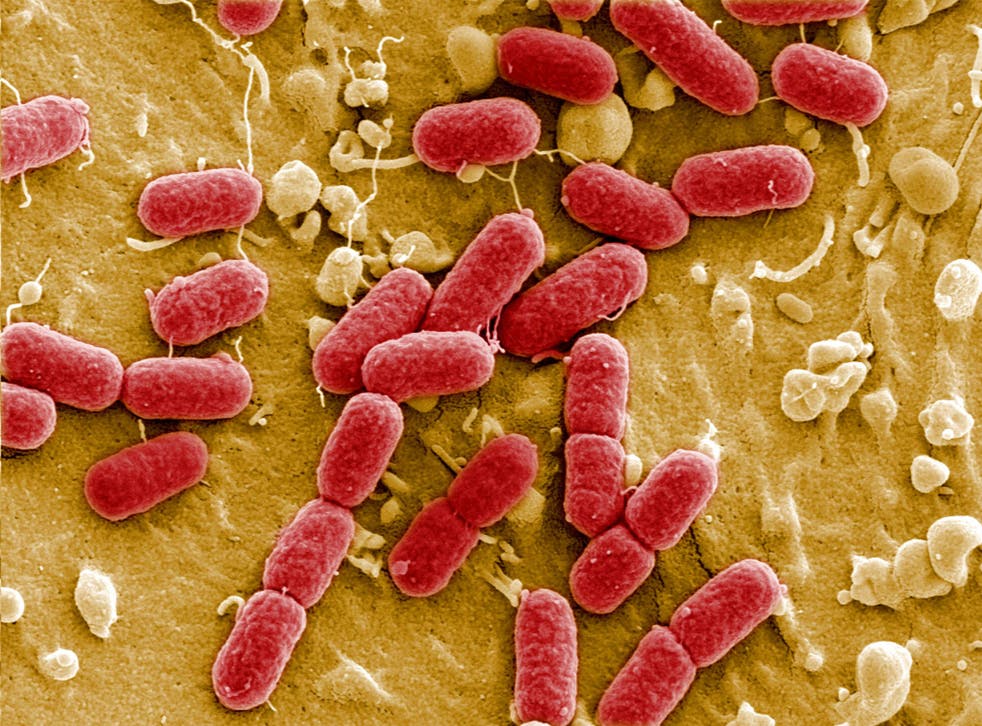 World leaders are poised to sign a "landmark" UN declaration and commit more than £600 million to fighting what has been termed "our biggest global health threat" - antibiotics.
The rise of so-called "superbugs" that are resistant to antibiotic treatments, and the threat they pose to modern medicine, will be recognised in a pledge signed by officials from 193 countries at the UN General Assembly in New York.
It follows a UK-led drive to raise awareness of the potential impact of antimicrobial resistance (AMR), which England's chief medical officer described as "the greatest future threat to our civilisation".
Professor Dame Sally Davies, England's chief medical officer, said: "This declaration is the culmination of six years of hard work and I am extremely proud that every UN member state is now engaged in the enormous task of tackling the greatest future threat to our civilisation.
"Drug-resistant infections are firmly on the global agenda, but now the real work begins. We need governments, the pharmaceutical industry, health professionals and the agricultural sector to follow through on their commitments to save modern medicine."
Every signatory of the UN declaration will agree to:
Develop surveillance and regulatory systems on the use and sales of antimicrobial medicines for humans and animals
Encourage innovative ways to develop new antibiotics
Educate health professionals and raise public awareness on how to prevent drug-resistant infections
The special meeting on Wednesday will be only the fourth time in its 70-year history that the UN has met specifically to discuss a health issue.
Antibiotics crisis is global
If antibiotics lose their effectiveness then key medical procedures – including gut surgery, caesarean sections, joint replacements and chemotherapy – could become too dangerous to perform.
Health leaders from around the world have raised serious concerns about the growing resistance to antimicrobial drugs, which destroy harmful microbes. Antibiotics are the best known of these drugs, but there are others – such as antivirals, antimalarial drugs and antifungals.
Around 700,000 people around the world die annually due to drug-resistant infections such as TB, HIV and malaria. If no action is taken, it has been estimated that drug-resistant infections will kill 10 million people a year by 2050.
UK Health Secretary Jeremy Hunt said: "Antimicrobial resistance is perhaps our biggest global health threat – it could nullify the progress of over a century of modern medicine and kill millions.
"So I am proud that this country has led the charge and rallied the international action necessary to tackle the problem.
"We are determined to build on our domestic achievements – thanks to the hard work of NHS staff, hospital-acquired infections have been halved, and GPs prescribed 2.7 million fewer items this year compared to last – but we'll couple that with global leadership as together we face up to a huge challenge."
Earlier this year, Lord O'Neill called for a $2bn (£1.53bn) investment in global innovation funding to tackle AMR by 2020 following his review on the subject.
At the event in New York, global leaders will pledge $790m (£606m).
Lord O'Neill set out a series of key recommendations to help combat the threat of AMR.
One of his proposals suggests that big pharmaceutical companies should "play or pay" – meaning they either join the search to hunt for new antibiotics or be forced to pay a fine. Those who do and find successful new treatments should be rewarded handsomely.
Another called for better use of diagnostic tools to prevent patients being given antibiotics unnecessarily.
Antimicrobial Resistance Q and A
WHAT'S THE PROBLEM?
Germs have higher chances of developing resistance to a drug if the drug is not used properly. If a drug is not used long enough or taken for the wrong reason, or if low levels of the drug are common in the environment, the germs can survive and adapt.
Doctors are already facing situations in which they are helpless against infections that used to be easily treated with antibiotics, Fukuda said. All types of microbes, including bacteria, viruses and fungi have been shrugging off attacks from the medicines designed to stop them. Experts estimate that 700,000 people die around the world each year from drug-resistant germs, and they expect the number to grow sharply.
Dr. Tom Frieden, director of the U.S. Centers for Disease Control and Prevention, said the problem may also affect doctors' willingness to do chemotherapy, organ transplants, or other treatments that might put a patient at risk of uncontrollable infections. "It can undermine modern medicine," he said.
WHY DO WE OVERUSE THESE DRUGS?
Often because of good intentions and bad decisions. For example, antibiotics don't work against viral illnesses like colds and flu. But doctors often prescribe them anyway to patients looking for some kind of treatment for their respiratory infections, experts say. Companies that raise livestock routinely prescribe antibioticsto try to stave off costly infections in herds and flocks.
WHY ARE THERE SO FEW NEW ANTIBIOTICS?
A major reason is that it is very hard for drugmakers to earn any money selling new antibiotics, so they don't want to spend the money needed to develop them. Patients don't need to be on antibiotics for very long, which means they won't be buying large amounts of the drug. And doctors are likely to prescribe any newantibiotics only in cases where older, cheaper ones don't work first.
WHY NOW?
One factor is that world leaders are starting to worry about the economic threats from the problem. A 2014 report commissioned by the United Kingdom projected that by 2050 it will kill more people each year than cancer and cost the world as much as $100 trillion in lost economic output.
The World Bank this week released a report saying drug-resistant infections have the potential to cause at least as much economic damage as the 2008 financial crisis.
WHAT CAN THE U.N. DO?
For now, just draw more attention to the problem. That's what happened on the three other occasions the U.N. held a special session on a health issue — on the AIDS virus in 2001, on non-communicable diseases in 2011, and on Ebola in 2014.
The U.N. will adopt a declaration that endorses an action plan approved last year by an international meeting of health ministers. The declaration recognizes the size of the problem and encourages countries to come up with plans — and money — to cut back on antibiotic use, make better use of vaccines to prevent infections in the first place, and fund development of new drugs.
"We need new antibiotics, but in all likelihood we're not going to invent our way out of this," Frieden said.
Associated Press
Register for free to continue reading
Registration is a free and easy way to support our truly independent journalism
By registering, you will also enjoy limited access to Premium articles, exclusive newsletters, commenting, and virtual events with our leading journalists
Already have an account? sign in
Join our new commenting forum
Join thought-provoking conversations, follow other Independent readers and see their replies