The Independent's journalism is supported by our readers. When you purchase through links on our site, we may earn commission.
Ethnic minority academics less likely to get funding than white researchers
White applicants were awarded £670,000 on average while those from minority backgrounds got £564,000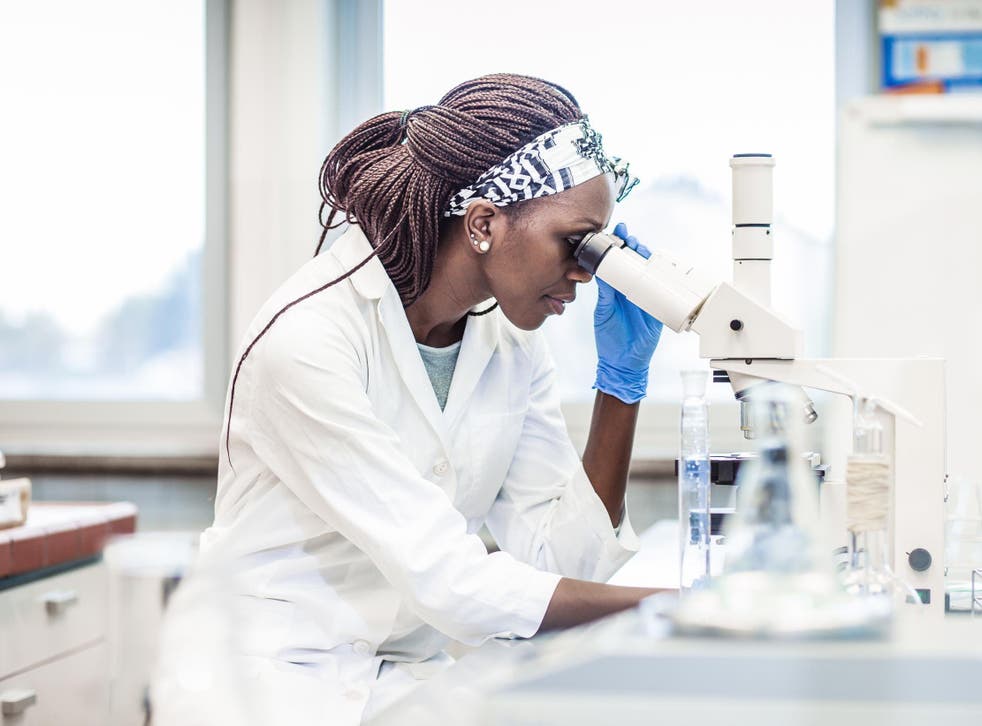 Academics from ethnic minorities are less likely to get funding than their white colleagues and on average their grants are more than £100,000 less, according to analysis of UK data.
Lead researchers who are white win grant proposals 27 per cent of the time, whereas those from ethnic minorities are successful 17 per cent of the time, according to a summary put together by UK Research and Innovation (UKRI), which works in partnership with universities, research organisations, businesses, charities, and government to research and innovation funding.
Dr Izzy Jayasinghe, a lecturer from the University of Leeds who is from an ethnic minority, told New Scientist magazine that she had nine fellowship proposals rejected in a row.
She said the results were not surprising.
UKRI looked at the data in response to a request from the chair of the House of Commons Science and Technology Committee MP Norman Lamb.
Researchers looked through data on sex, disability, ethnicity and age from seven research councils recorded between 2014 and 2019.
UK news in pictures

Show all 50
Their results suggested that in 2018 and 2019, 79 per cent of applications from principal investigators (or lead researchers) in the UK came from white applicants and 13 per cent came from ethnic minorities. Eight per cent did not disclose their ethnic background.
On average, white applicants were awarded £670,000 while those from minority backgrounds were awarded £564,000.
"It is also the case that white applicants apply for higher amounts than their ethnic minority counterparts in all years," researchers wrote in the summary.
This disparity was also found in other minority groups – the average amount awarded to principal investigators who said they had a disability was £327,000 compared to £653,000 who said they did not have a disability.
The House of Commons Science and Technology Committee said it planned to hold an inquiry into this issue but has now been dissolved due to the forthcoming general election.
Scientists have suggested that selection panels should not be able to see the scientist's past record until their application has been looked at and judged on its merit.
The news comes as other research from the University College London (UCL) Institute of Education found that just seven per cent of social science authors were black, Asian and minority ethnic (BAME) in contrast to a student population with 39 per cent BAME UK-based students.
Academics at the University College London (UCL) Institute of Education looked at 290 authors of papers included in two university reading lists, examining their gender, ethnicity and the country where their institutions were based.
The study, published in the journal Higher Education, found that where clear conclusions could be drawn both social science and science reading lists did not represent the student population in terms of gender, ethnicity or country of origin.
Researchers analysed 144 authors of papers in a postgraduate social science research methods module, and 146 in a reading list for an undergraduate genetics module, both at a research-focused UK university.
The study also found that while 75 per cent of co-authored social science studies were made up of teams of men and women, the lead author was more likely to be male and teams of male-only authors were three times as common as all-female research teams.
The gender difference was more stark in science, where 70 per cent of reviewed authors were male, with a student population which is more than 60 per cent female nationwide and 67 per cent female in the bioscience programmes at the university involved in the research.
This latest data comes amid calls to change the curriculum of universities across the country and examine whether courses are unfairly dominated by a small group of voices, typically white and male.
The campaign to include a broader range of voices and writers in university courses is sometimes known as "decolonising the curriculum".
In October the National Union of Students' plan for the next year said some parts of UK higher education "have propagated systems that assure white privilege" and called for action to challenge racism and colonialism in university syllabuses.
Join our new commenting forum
Join thought-provoking conversations, follow other Independent readers and see their replies