Unlocked: the secrets of schizophrenia
Scientific breakthrough offers hope of new treatments for mental condition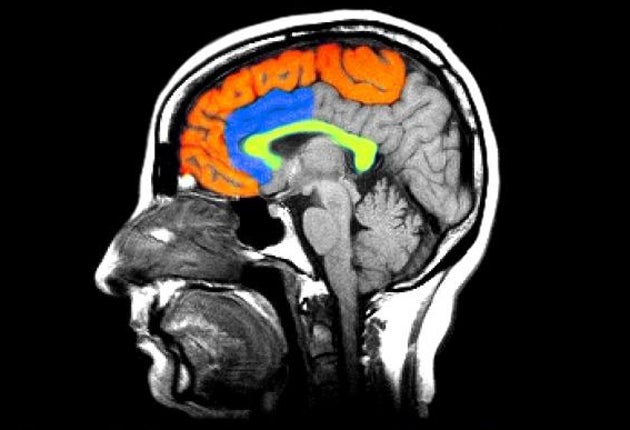 Scientists have discovered a remarkable similarity between the genetic faults behind both schizophrenia and manic depression in a breakthrough that is expected to open the way to new treatments for two of the most common mental illnesses, affecting millions of people.
Previously doctors had assumed that the two conditions were quite separate. But new research shows for the first time that both have a common genetic basis that leads people to develop one or other of the two illnesses.
Three different international studies investigated the genetic basis of schizophrenia by pooling their analysis of about 15,000 patients and nearly 50,000 healthy subjects to find that thousands of tiny genetic mutations – known as single nucleotide polymorphisms (SNPs) – are operating in raising the risk of developing the illness.
Each mutation on its own increased the risk of developing schizophrenia by about 0.2 per cent but collectively they were found to account for at least a third of the total risk of developing schizophrenia. The condition is known to have a strong inherited component, accounting for about 80 per cent of the total risk, but it is also influenced by upbringing and environment.
However, one of the most surprising findings to emerge from the three studies was that the same array of genetic variations in SNPs was also linked with bipolar disorder, a discovery that is at odds with the orthodoxy in psychiatry stating that the two conditions are clinically distinct, the scientists said. The findings are a milestone in the understanding of both schizophrenia and manic depression – also known as bipolar disorder – which could eventually lead to new ways of either preventing or treating conditions that cause untold human misery and cost the NHS hundreds of millions of pounds each year.
"If some of the same genetic risks underlie schizophrenia and bipolar disorder, perhaps these disorders originate from some common vulnerability in brain development," said Thomas Insel, director of the US National Institute for Mental Health in Bethesda, Maryland, which part-funded the studies. "Of course the big question then is how some people develop schizophrenia and others develop bipolar disorder."
Although the schizophrenia studies have so far only identified a handful of the many thousands of genetic variations implicated in the mental illness, scientists believe it represents a breakthrough that will accelerate the understanding of the condition and the development of new drugs and treatments. "This is a pretty major breakthrough for us because before today you could count on the thumb of one hand the number of common [genetic] variants that have been reliably identified for schizophrenia," said Michael O'Donovan, professor of psychiatric genetics at the Medical Research Council's neurogenetics centre in Cardiff.
"However, what we've found so far explains only a tiny fraction of the total risk of schizophrenia. Some of us were surprised to find that not only did these genes contribute to schizophrenia but they also contribute to bipolar disorder. So that really suggests that the two disorders are not really as distinct as we thought in psychiatry."
The three studies, published in the journal Nature, have been possible because of technical advances in the analysis of the genomes of patients, enabling scientists to rifle through vast amounts of DNA in order to make comparisons between patients and healthy "controls".
Eric Lander, the founding director of the Broad Institute, one of the 11 research centres of the consortium formed from laboratories in the United States, Europe and Australia, which were behind the studies, and a member of Barack Obama's Council of Advisers on Science and Technology, said that the pace of research into schizophrenia was accelerating fast. "Over the past year, using techniques designed to study common DNA changes, psychiatric disease geneticists have detected more statistically compelling findings than in the previous 100 years," he said.
Some of the genetic variations associated with schizophrenia appear to occur within a region of the genome known to be involved in controlling the immune system. This might help to explain why babies born in winter and spring when influenza is rife, or to women who have had flu during pregnancy, are at slightly increased risk of developing schizophrenia in later life, the scientists said.
"Discoveries such as these are crucial for teasing out the biology of the disease and making it possible for us to begin to develop drugs targeting the underlying causes and not just the symptoms of the disease," said Kari Stefansson, the head of deCode Genetics, the Icelandic company involved in one of the three studies. "One of the reasons this study was so successful is its unprecedented size. Pooling our resources has yielded spectacular results, which is what the participants from three continents hoped for."
The study also found links to schizophrenia with DNA variations in certain genes involved in the growth of nerve cells in the brain and the production of a protein messenger molecule that helps the transmission of signals from one brain cell to another.
Schizophrenia affects one in 100 people at some time in their life. It is a chronic, long-term illness resulting in persistent delusions and hallucinations and is estimated to cost the taxpayer about £2bn a year in care and treatment. The costs to society at large – from the families of affected patients to the money spent by the criminal justice system – are thought to be at least twice as high.
Professor David St Clair, chair of mental health at the University of Aberdeen, said the global drugs bill alone for schizophrenia is £12.5bn, not to mention other huge costs such as hospital stays, lost employment and diminished quality of life. "Our findings are a real scientific breakthrough since they tell us a lot more about the nature of the genetic risk of schizophrenia than we knew as little as a year ago," he said.
"However, this is not a breakthrough that is going to change clinical practice any time soon. It will still be many years before our findings can be translated into new drug treatments. Much more work is also still required for us to piece together the overall genetic architecture of schizophrenia."
Curses of the mind
Schizophrenia
Schizophrenia is a severe, chronic brain disorder that usually strikes in late adolescence or early adulthood and is marked by hallucinations and delusions. Sufferers may hear voices or believe that other people are controlling them or reading their minds. Such experiences can be terrifying and can cause fearfulness, withdrawal or extreme agitation. People with schizophrenia have reduced brain receptors for the dopamine messenger. They may not make sense when they talk, or they can appear to be perfectly fine and normal until they are asked what they are really thinking. Treatments can be effective, but most people have some residual symptoms that can stay with them for life.
Bipolar disorder
Bipolar disorder, or manic depression, is marked by unusual shifts in mood, energy, activity levels and the ability to carry out day-to-day tasks. Like schizophrenia, bipolar disorder often manifests itself in late adolescence or early adulthood, although it may not be diagnosed for many years. The ups and downs are different from the normal ones that everyone experiences and they can result in damaged relationships, poor performances in school and jobs and even suicide. Sometimes a person with severe episodes of mania or depresssion has psychotic symptoms such as hallucinations or delusions, such as believing that he or she is famous or has lots of money.
£2bn
Cost per year to British taxpayer for care and treatment.
Join our commenting forum
Join thought-provoking conversations, follow other Independent readers and see their replies