Video: 40-year-old foetus found in 82-year-old woman
The calcified foetus known as a 'stone baby' was discovered in an elderly woman in Colombia
Neela Debnath
Thursday 12 December 2013 14:31 Comments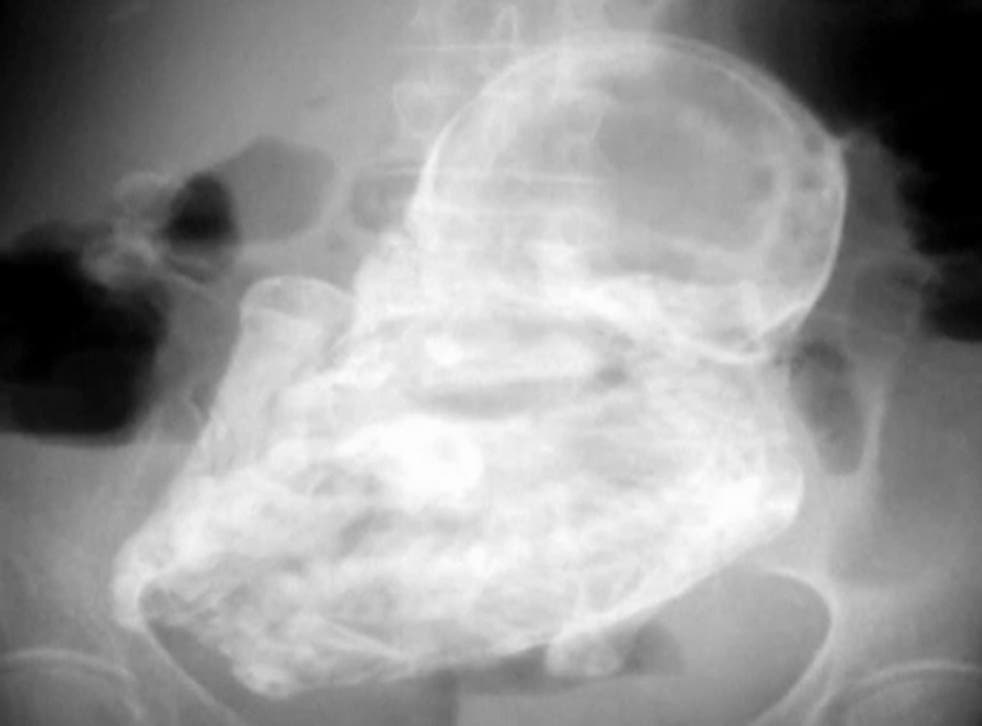 A 40-year-old foetus has been found inside the body of an 82-year-old woman in Bogota, Colombia.
The elderly woman went to hospital after suffering from stomach pains thought to be gastroenteritis. However, it was not until doctors saw an X-ray that they discovered the stone baby.
Stone babies or 'lithopaedion' are rare and occur when a foetus dies during pregnancy and is too big to be reabsorbed back into the body. In order to protect the mother's body, the exterior of the foetus calcifies, hence the term 'stone baby'.
It is not unusual for a stone baby to go undiagnosed for decades and are only discovered when the patient is examined.
The woman will now undergo surgery to remove the stone baby.
Register for free to continue reading
Registration is a free and easy way to support our truly independent journalism
By registering, you will also enjoy limited access to Premium articles, exclusive newsletters, commenting, and virtual events with our leading journalists
Already have an account? sign in
Join our new commenting forum
Join thought-provoking conversations, follow other Independent readers and see their replies