Volcanic super-eruption capable of wiping out civilisation may be closer than first thought (but it's still probably not for thousands of years)
Largest super-eruptions capable of covering entire continents with volcanic ash and changing weather patterns around world for decades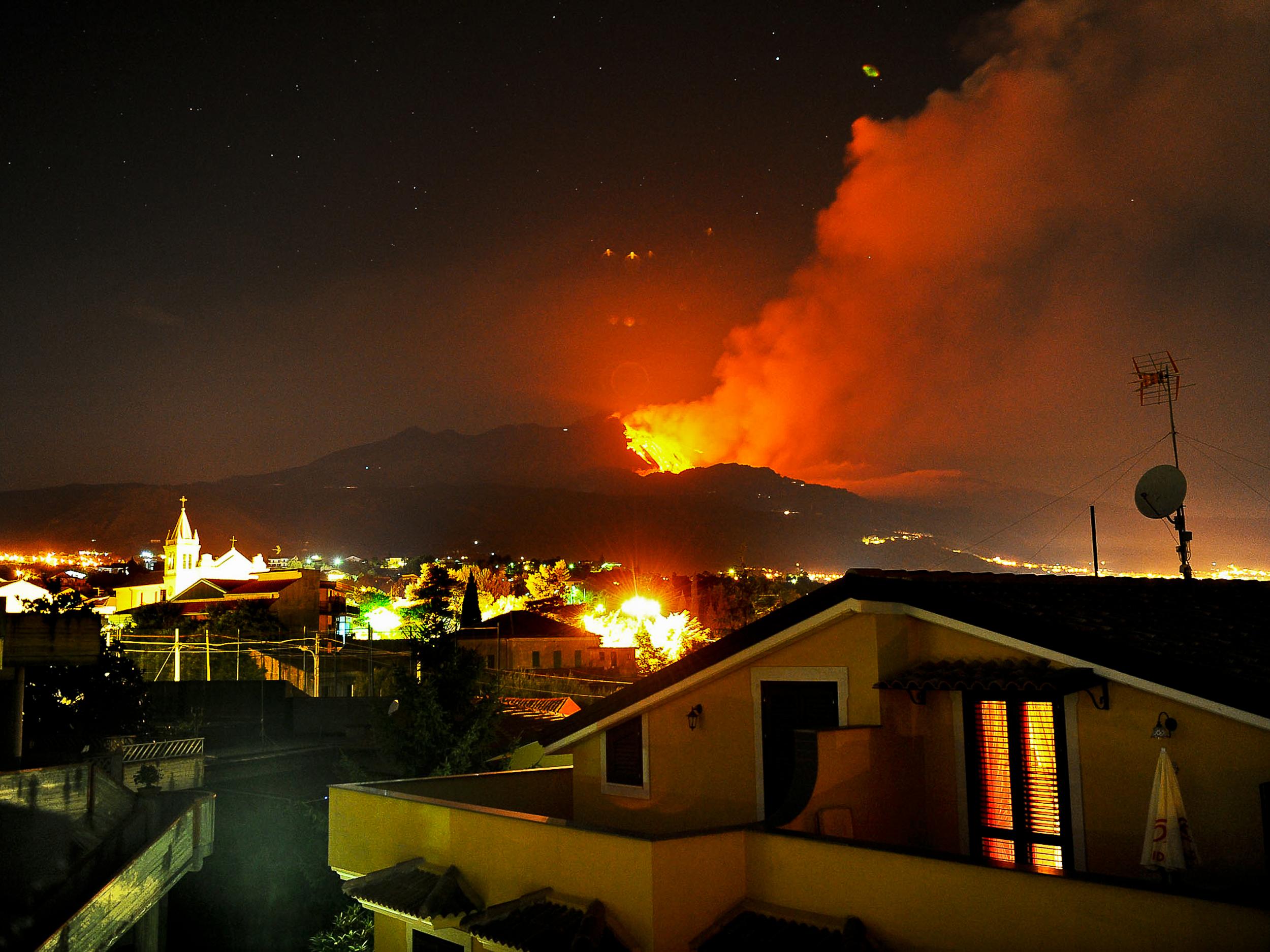 A volcanic super-eruption with the potential to destroy human civilisation as we know it could take place sooner than previously thought, according to new research.
Scientists previously estimated they happen every 45,000-714,000 years, a length of time Professor Jonathan Rougier, statistician and lead author of the new study, describes as "comfortably longer than our civilisation".
One of the last known super-eruptions also took place 74,000 years ago in Indonesia where the recent activity Mount Agung has forced 100,000 people on Bali to evacuate their homes.
Up to 3,000 cubic kilometres of rock and ash was blasted into the air at the site of what is now Lake Toba on the island of Sumatra.
However, the largest super-eruptions are capable of covering entire continents with volcanic ash and changing weather patterns around the world for decades.
The new study published in the Earth and Planetary Science Letters journal suggests the next eruption of this size could be sooner than we think.
Civilisation is often dated to the time humans moved away from hunting and gathering and towards agriculture, around 12,000 years ago.
Bali's Mount Agung volcano spews plume of ash 6,000 metres into the sky
Professor Rougier and his team at the University of Bristol used a database of geological records to produce a new estimate for the frequency with which super-eruptions are likely to take place.
They concluded that they are likely to recur at intervals of between 5,200 and 48,000 years, with the "best-guess value" a rate of every 17,000 years.
Records suggest that the two most recent super-eruptions took place between 20,000-30,000 years ago.
Mount Agung volcano – in pictures
Show all 8
"On balance, we have been slightly lucky not to experience any super-eruptions since then," said Professor Rougier.
Dr Marc Reichow, a geochemist at the University of Leicester who was not involved in the study, says these new findings are based on "sound statistical analysis".
"The approach and assessment are robust, and certainly will help us understand and most importantly may help predict future eruptions," said Dr Reichow.
"However nature, including volcanic eruptions, does not necessarily work as clocks work."
Yellowstone super-volcano may erupt sooner than we thought
Professor Rougier agrees that the lack of super-eruptions in the last 20,000 years does not necessarily mean one is just around the corner.
"Nature is not that regular," said Professor Rougier.
However, he stressed that the challenges posed by smaller volcanos like Mount Agung, posed both environmental challenges as well as having the potential to devastate communities and nations.
"What we can say is that volcanoes are more threatening to our civilization than previously thought," he said.
Join our commenting forum
Join thought-provoking conversations, follow other Independent readers and see their replies