Wearing a red tie makes you look 'aggressive and dominant', study claims
If you thought a 'power tie' exuded confidence it's time to think again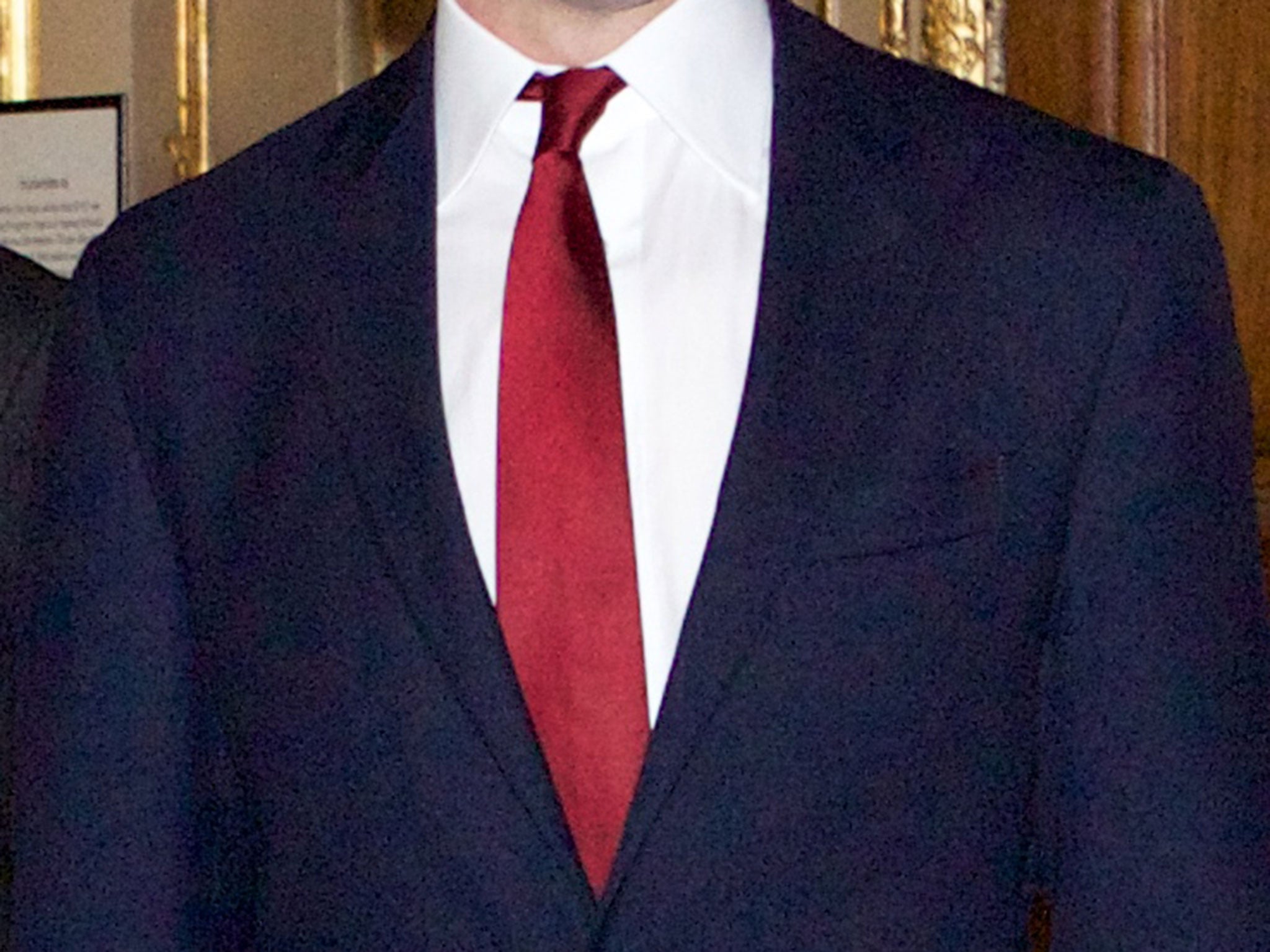 For those men fond of reaching for a red "power tie" to exude confidence when dressing for that all-important job interview, it may be time to think again.
A new study finds that, rather than conveying a certain testosterone-fuelled fortitude, red clothing sends out a signal that the wearer is angry, aggressive and prone to dominant behaviour.
Researchers at Durham University found that when male and female volunteers were shown images of men in a series of differently coloured T-shirts, both sexes associated those dressed in scarlet with aggression – in the same way as if their face had reddened.
In what may be an echo of the way certain male animals use displays of red to warn off competitors when mating, men (but not women) also associated other men wearing red with dominance.
The study is the latest to suggest that red has a subconscious effect on the brain that is useful for conveying potency but less effective if the aim is to evoke trustworthiness. Diana Wiedemann, a PhD student at Durham's anthropology department, who conducted the experiment, said: "The implications of our research are that people may wish to think carefully about wearing red in social situations and perhaps important meetings, such as job interviews.
"Being perceived as aggressive or dominant may be an advantage in some circumstances but a disadvantage in others – where teamwork or trustworthiness is important."
The researchers said their findings did not necessarily offer an alternative explanation to Labour leader Ed Miliband, who has been known to wear red ties, for his rejection by the electorate.
Rob Barton, professor of evolutionary anthropology at Durham, who led the study, said: "There is a tricky trade off. On the one hand you have the confidence and dominance implied by red, but then you have what it might imply about trustworthiness. I wouldn't feel confident recommending to a politician what colour to wear – a lot depends on context."
The study, published in the journal Biology Letters, asked 50 male and 50 female volunteers to respond to identical images of a man in which the colour of his T-shirt had been digitally manipulated to show one of three colours – red, blue and grey.
Each volunteer was asked to rate the images in terms of aggression and dominance and from "angry", "happy", "frightened" and "neutral" to describe the man's emotional state. Aggression and "angry" were significantly more frequently associated with the red T-shirt by both sexes.
Professor Barton said: "Taken together, our findings suggest a clear association between the colour red and perceptions of anger, possibly related to the role of facial reddening as a natural sign of anger."
The study builds on research which shows that wearing red can offer advantages in sport, promoting competitiveness and intimidating opponents.
German research also highlighted a potential bias in favour of fighters wearing red after taekwondo referees were asked to score recorded footage of sparring rounds and awarded 13 per cent more points to competitors in red. The same result was recorded even when the images were digitally altered to put a "losing" blue fighter in red clothing.
Join our commenting forum
Join thought-provoking conversations, follow other Independent readers and see their replies